The mayor of the southern Kentucky city of Bowling Green said he was at a home he was renovating when he heard noises, went to investigate and found a woman hiding in his cellar.
The woman, said to be in her mid-to-late 20s, fled after telling Mayor Bruce Wilkerson that she was hiding from someone, according to a police report.
The mayor said the woman did not steal anything, and he does not want to pursue charges, dual NBC/CBS affiliate WNKY reported. Authorities have been searching for the woman to make sure she is OK.
"Officers continue to patrol the area in attempts to check her welfare," Bowling Green police spokesman Ronnie Ward said Monday. "Nothing successful, so far."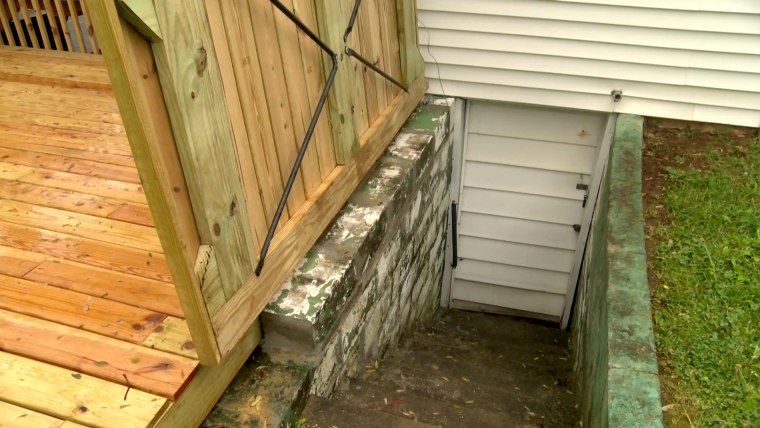 The incident happened Wednesday at a home where Wilkerson recently began staying while he makes renovations.
The mayor told police that he was at the house when he heard noises coming from outside, but when he went to investigate, he didn't find anything. He said he thought it might have been his neighbors and went back inside.
A few hours later, the mayor heard sounds coming from his cellar. According to the police report, Wilkerson went to see what the noises were and found a backpack with women's clothing in it. He left, locking the cellar door behind him.
"Just prior to calling the police, Wilkerson said someone flipped a breaker which cut power to the house," the police report states. When he went back to the cellar, a woman was in there.
Wilkerson said the woman was wearing torn leggings and a t-shirt. When he asked her what she was doing there, the woman said she was hiding from someone. She asked Wilkerson not to call the police, but he did anyway.
"I was worried about her," he told NBC News.
Ward said the woman may have been living in the cellar and may have been homeless.
"We've taken every measure to determine her identity, unsuccessfully," the police spokesman said.
The mayor said he left the woman's backpack outside of his home in case she needed it, but she hasn't been back.