Kentucky's last remaining abortion clinic has won a reprieve.
District Judge Greg Stivers issued a restraining order Friday barring Gov. Matt Bevin's administration from enforcing their order demanding that the EMW Women's Surgical Center in Louisville stop performing abortions as of Monday.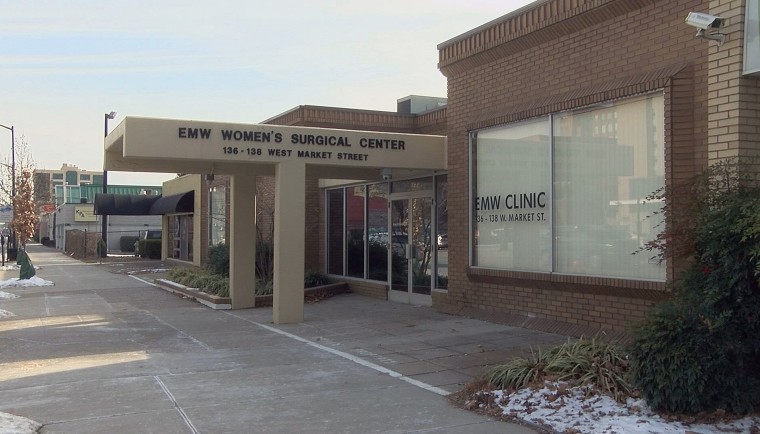 "Plaintiffs have laid out specific facts in their verified complaint showing that the rights of their patients would be immediately and irreparably harmed absent a temporary restraining from this Court," Stivers wrote. "The entry of a temporary restraining order is in the public interest because the public is interested in the prevention of the potential unconstitutional enforcement of state law."
The restraining order expires in 14 days, after which the judge can renew it. But the lawyer for the clinic said the state is already waving the white flag.
"They've already withdrawn their attempts to take away our license on short notice," EMW attorney Donald L. Cox told NBC News. "They are peddling as fast as they can to get away from the mess they created for themselves."
He added, "The judge has already taken a look at the facts in our case and is extremely concerned about this."
Related: Kentucky's Last Abortion Clinic Sues State to Stay Open
There was no immediate response to the development from the governors spokesperson Woody Maglinger.
Stivers' ruling came on the heels of a federal lawsuit that the clinic filed against the state of Kentucky.
In it, the clinic claimed the Bevin Administration informed them "out of the blue" that they were not in compliance with state rules and ordered them to stop performing abortions starting April 3.
"If EMW is forced to close its doors, there will be no licensed abortion facility in the Commonwealth of Kentucky," the suit stated. "Kentucky women would be left without access to a critical and constitutionally protected medical procedure."
Related: Senate Votes to Allow States to Defund Planned Parenthood
Bevin's office was claiming that the clinic failed to meet the state's requirement that "an abortion facility maintain agreements with a local hospital and ambulance company to transfer patients in the rare event of an emergency."
Cox said EMW has had such an agreement in place with the University of Louisville Hospital and a local ambulance company since 2014. He noted the clinic passed its most recent inspection last year and had it license renewed through May 31.
Bevin, who is publicly opposed to abortion, used a similar argument to block the procedure from being performed at EMW's other clinic in Lexington and at the Louisville clinic of Planned Parenthood of Indiana and Kentucky.