A Kentucky woman has been arrested after authorities found a body inside a freezer on the property she shared with her longtime boyfriend.
Pulaski County sheriff's deputies arrested Teresa Owens, 51, after a relative filed a missing persons report for her boyfriend, Gary Ray Jenks, 68, on Tuesday, Deputy Karl Clinard told NBC News.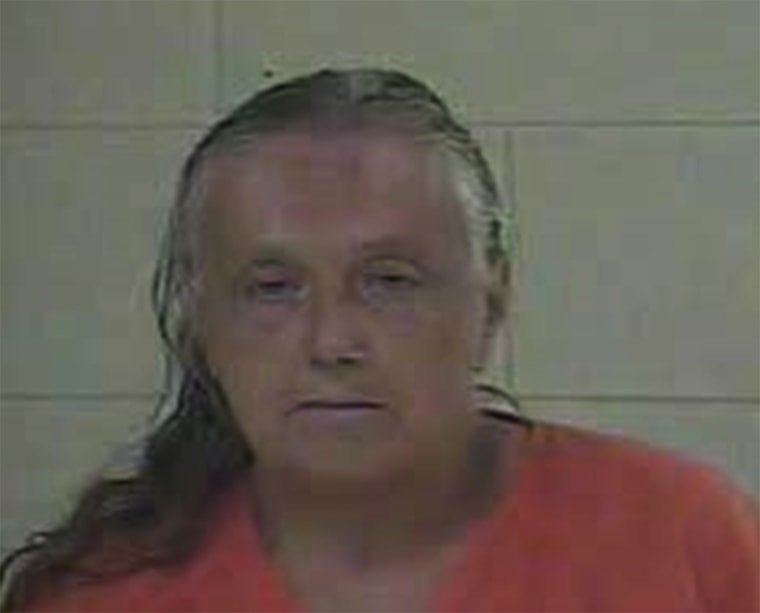 The deputies arrived at the home on Happy Ridge Road in Nancy — a rural community of about 5,100 — around 10 p.m. ET Tuesday to investigate Jenks' disappearance. They found a horrific scene: a body, its limbs bound with string, stuffed inside a freezer in a trailer on the property.
The body was "in a frozen state," Clinard said Wednesday. Positive identification and a cause of death are pending an autopsy, he added.
The body was covered in powdery substances, Clinard said, believed to be from bags of fertilizer and lime powder that were found at the property.
"Lime is sometimes used to reduce the odor from decaying flesh," he said. "Farmers sometimes put lime on dead cattle to keep the odor down."
Owens does not have a criminal record, Clinard said. She and Jenks dated for seven years.
Owens is being held at the Pulaski County Detention Center on a $75,000 cash or property bond, and is charged with tampering with physical evidence and abuse of a corpse.