The United States will deploy an advanced anti-missile system to South Korea "as soon as possible," Secretary of State John Kerry said Wednesday following Pyongyang's warnings that it's prepared to launch a preemptive nuclear strike on the United States.
Both North Korea and China have strongly protested plans to deploy the system, called Terminal High Altitude Area Defense, or THAAD, which uses interceptor missiles to destroy ballistic missiles, ideally without detonating them.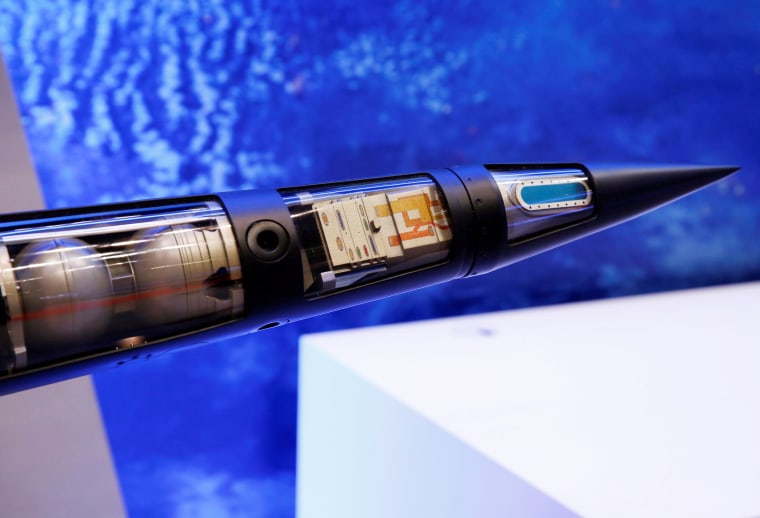 "Let me be clear," Kerry told reporters after meetings Wednesday in Washington with Foreign Minister Yun Byung-se and other South Korean officials. "Any attack on the United States or its allies will be defeated, and any use of nuclear weapons will be met with an effective and overwhelming response."
"We do not, and we will not, accept North Korea as a nuclear-armed state," he said.
A short time later, U.S. Strategic Command said it had detected what it believed to be a failed missile launch near the northwestern North Korean city of Kusong. The presumed launch, which occurred at 6 p.m. ET, posed no threat to North America, the command said.
Yun told reporters at the briefing with Kerry that Seoul and Washington should mobilize "all tools in the toolkit" to defend themselves because North Korea is nearing the "final stage of nuclear weaponization."
In case there was any doubt, U.S. Defense Secretary Ashton Carter said at a separate news briefing Wednesday morning that the U.S. has guaranteed the "full spectrum" of U.S. defense capabilities to Seoul.
The strong and united comments came after Lee Yong Pil, director of the North Korean Foreign Ministry's Institute for American Studies, told NBC News on Monday that Pyongyang is prepared to launch a first strike on the United States itself if U.S. nuclear forces mobilize against it.
"The U.S. has nuclear weapons off our coast, targeting our country, our capital and our dear leader, Kim Jong Un," Lee said. "We will not step back as long as there's a nuclear threat to us from the United States."
Washington and Seoul are conducting joint naval exercises off the Korean peninsula. The South Korean military has said one of the drills, which are scheduled to end later this month, involves targeting North Korea's nuclear facilities.