The little Tennessee girl whose kidnapping sparked a statewide search and anguish for her family was all smiles Friday when she was finally returned home.
But as 9-year-old Carlie Trent was getting reacquainted with her kin in rural Hawkins County, police were interviewing the man accused of abducting her a week ago — her uncle Gary Simpson.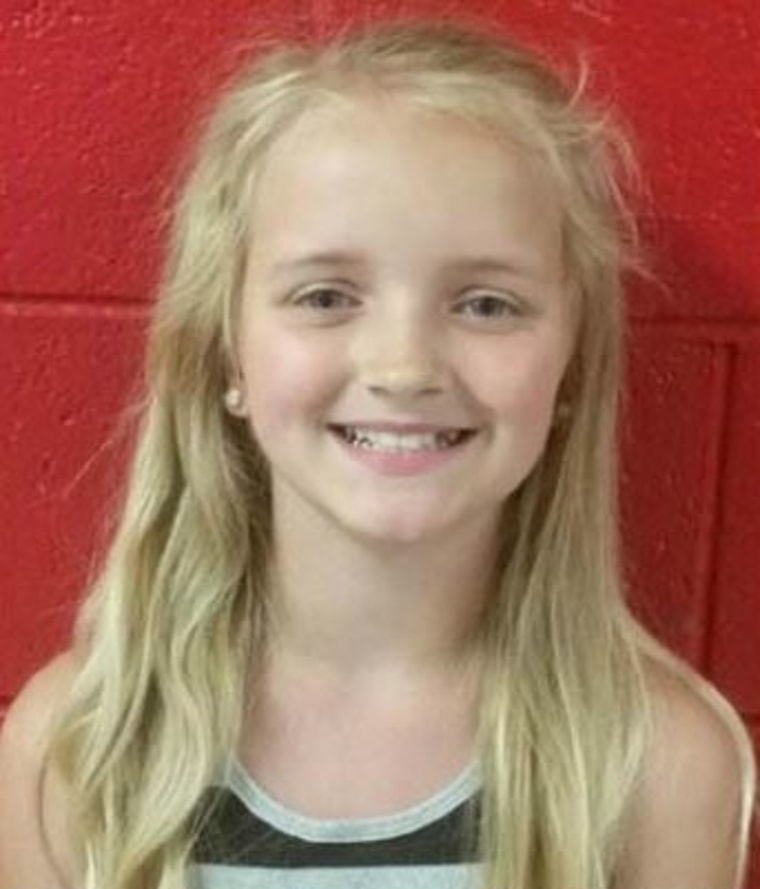 Dressed mostly in pink, Carlie was at a loss when a reporter from the local NBC affiliate WCYB asked her what she wanted to do first. But soon she was riding her bike and shooting hoops with her sister.
"He's mostly my rabbit," Carlie said as she held her pet bunny.
Carlie's aunt, Linda Simpson, said they're going to give the little girl some space to recover from her ordeal.
"We just have to let Carlie do as she wants too," she said. "We're gonna love her and support her."
Meanwhile, police were trying to determine why Carlie's 57-year-old uncle ran off with her eight days ago. He is being held on a $1 million bond and has a Monday court hearing, District Attorney General Dan Armstrong told The Associated Press.
Simpson is charged with especially aggravated kidnapping but could face other charges as the investigation goes on, Armstrong said.
"Carlie is safe tonight because of an entire community pulling together and working with law enforcement to bring her home," Tennessee Bureau of Investigation Director Mark Gwyn said on Thursday after Carlie and her uncle were found. "That God she was rescued safe."
There are no signs that Carlie was harmed by her uncle, Gwyn added.
Simpson is married to the sister of Carlie's father. James Trent, who is a single parent. Simpson briefly had custody of Carlie and her younger sister while their dad was in jail on drug charges.
Carlie vanished on May 4 after Simpson, for reasons still unclear, picked the girl up from her elementary school in Rogersville and took off.
The TBI declared an Amber Alert and soon hundreds of tips began pouring in about the whereabouts of the girl.
On Thursday, Donnie Lawson and a Baptist minister named Roger Carpenter were searching a barn in a remoter corner of the county when they stumbled on the pair, Gwyn said. And while Carpenter held Simpson at gunpoint, Lawson called 911.