The family of a college freshman who died after being blindfolded and tackled in an outlawed hazing ritual is suing the fraternity and a raft of its members, accusing them of letting the teen waste away "as they schemed to cover up their wrongdoing."
Shortly after Michael Deng suffered a deadly blow to the head at a rented house in Pennsylvania's Pocono Mountains, police and prosecutors vowed that homicide charges would be brought against those responsible.
Sixteen months later, no one has been charged. Authorities have repeatedly declined to comment, but lawyers for Deng's parents say the investigation is still active.
"Our family's anguish and grief engulfs our lives, and can only possibly be understood by those unfortunate enough to have endured the loss of a beloved child," Deng's parents said in their first statement since the December 2013 tragedy.
"Our anguish is compounded by our knowledge that his death was the result of a fraternity hazing and completely preventable."
A graduate of New York City's elite Bronx High School of Science and a star handball player, Deng was a freshman at Baruch College when he pledged Pi Delta Psi, a frat that emphasizes Asian culture and has chapters at two dozen campuses around the country.
According to police reports, he joined fellow pledges and fraternity brothers on an annual weekend retreat at a house in Pennsylvania — and came home in a coffin.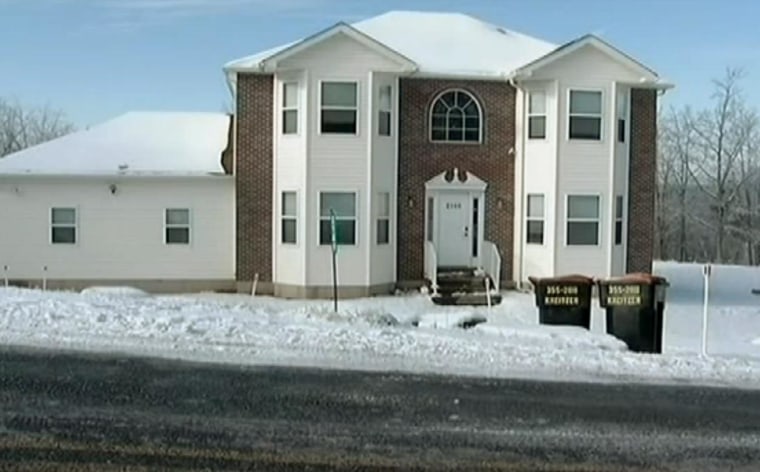 Deng and the other pledges took part in a ritual known as "The Gauntlet," police said. They were blindfolded and ordered to carry a backpack weighted down with 20 pounds of sand across a snow-covered field while fraternity members charged and tackled them.
"As a result of these blows, Michael suffered a traumatic head injury, rendering him unconscious and in need of immediate emergency medical care," the Deng family lawyer, prominent anti-hazing attorney Douglas Fierberg, wrote in the suit filed Monday morning in Monroe County Court of Common Pleas.
Even worse, the suit charges, instead of dialing 911, the frat members carried Deng into the house and took off his fraternity regalia. Then, as he "lay unconscious and dying," they called Andy Meng, then the organization's president and the younger brother of a congresswoman who allegedly told them to destroy evidence, the suit says.
The police report says the frat members Googled Deng's symptoms and the location of the local hospital before putting him into a car and driving him 30 miles to the emergency room, where he was placed on life support.
The three members who took him to the hospital lied to doctors and said he was hurt wrestling, then called others who were still at the house and told them to dispose of anything that would suggest they were at a fraternity gathering, the suit charges.
Deng was pronounced dead the next day. Baruch immediately suspended the Pi Delta Psi chapter and said it was unaware of the weekend gathering. The national fraternity organization said it had banned the hazing ritual.
The suit, however, claims they knew "The Gauntlet" was still being practiced at colonies and chapters around the country failed to enforce the ban.
In a statement after Deng's death, Meng said Pi Delta Psi had a strict no-hazing policy and that the national organization was cooperating with the probe.
A lawyer for Meng, the brother of Rep. Grace Meng, said he bore no blame for the freshman's injury.
"Andy Meng was not present in Pennsylvania at the time of Michael Deng's death, had no role in his medical treatment and did not impede or obstruct the investigation into his death," lawyer Todd Greenberg said.
"The allegation in the complaint that Andy Meng instructed fraternity members to tamper with and destroy potential evidence is made 'upon information and belief' and there is simply no support for that belief. Mr. Meng denies the allegations. Andy Meng remains saddened by the tragic death of Michael Deng and his thoughts of deep sympathy at this time are for him and his family."
The officers of the national organization did not respond to emailed requests for comment.
The suit seeks unspecified damages. In addition to the fraternity, it names Meng, another officer, the three members who brought Deng to the hospital and 30 "John Does," representing the other students who took part who have not been publicly identified.
It's not clear why no charges have been filed. Monroe County District Attorney David Christine has refused to answer numerous email and phone inquiries.