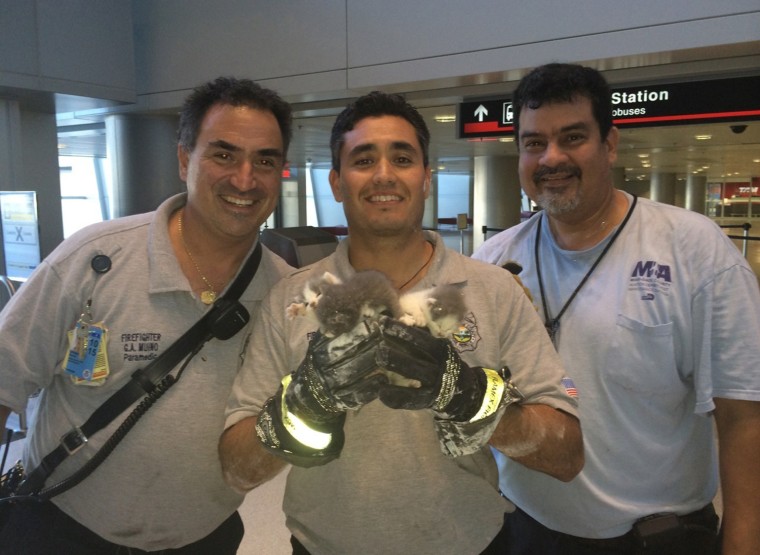 Three kittens were rescued after they were found stuck in the ceiling of Terminal J at Miami International Airport Saturday.
An airport fire station crew and terminal staff pulled out the kittens at about 4 p.m. Officials did not say how the cats ended up in the ceiling.
Miami-Dade Fire Rescue has custody of the kittens and they are available for adoption.