Good morning and brrrr on this Friday. Here are six of the top stories we are following this morning at NBC News:
1. Weather turns deadly in massive interstate pileup
Many states sat in below average temps on Thursday, and spontaneous snow in Indiana caused a deadly pileup of 15 semi-trucks on top of other cars. At least three people and one canine were killed in the crash. Read more in NEWS.
2. Bieber behind bars briefly
Over the last two years, the onetime squeaky-clean pop sensation has made increasingly unsavory headlines, and now faces a potentially serious entanglement with the legal system. Read more in ENTERTAINMENT.
Meanwhile, hockey fans in Dallas relished in the fact that the dancing delinquint is a Toronto Maple Leafs supporter and got a good hearty laugh over his mug shot:
But really, his mugs would be more embarrasing if they didn't look like a magazine spread.
3. Death toll rises in Quebec senior home fire
Flames engulfed a senior home in Quebec early Thursday morning, leaving five dead and 10 injured. An additional 30 people are still missing and officials say they expect the death toll to rise. Read more in NEWS.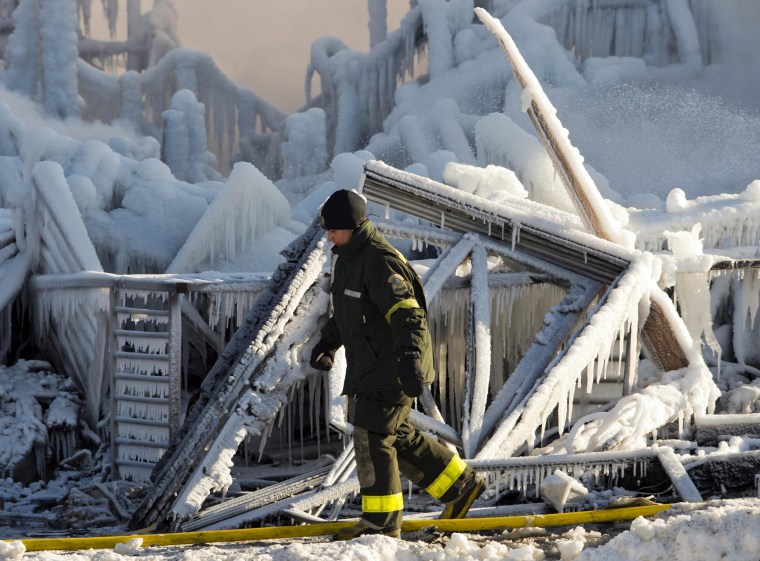 4. You can literally work yourself to death
More and more people are working until they drop either by spending multiple shifts in a row at the office or by bringing the office home with them since communication with colleagues and clients is now in the palm of professionals' hands. Read more in CAREERS.
5. Snowden speaks out, as U.S. hints at a softening
Edward Snowden answered questions during an online chat on Thursday, and said that he doesn't think all spying is bad. Meanwhile, U.S. Attorney General Eric Holder took a middle-ground approach in comments Thursday when he said he would "would engage in conversation" about a solution for Snowden, but clemency for the leaker is out of the question. Read more in NEWS.
6. A high school in Jersey is about to get some TLC
Good news for students at a crumbling Trenton, N.J., high school. A spokesman for New Jersey Gov. Chris Christie confirmed he now supports the plan to rebuild the building that has been deemed unhealthy and unsafe for students and staff. Read more in NEWS.
… What's trending?
Russia in February is expected to be cold, as are the Winter Olympics. However, President Vladimir Putin hopes the people of the nation can show some warmth. He's launched training classes in hospitality for hotel managers so that tourists coming for the games return to their respective countries with reports of a kinder Russia.