Good morning, and happy Monday — and Presidents Day. Here are six of the top stories we are following this morning at NBC News:
1. Passenger jet hijacked — by its own co-pilot
An Ethiopian Airlines pilot was allegedly locked out of the cockpit by his co-pilot who diverted the plane to Geneva. The jet landed in the Swiss city at 6 a.m. (midnight ET) on Monday, where the co-pilot was arrested. All of the passengers and crew were unharmed. Read more in NEWS.
2. Bullying has a snowball effect on kids' health
Bullying doesn't only affect the mental health of young people, but also has a negative impact on their physical health. New research indicates that symptoms of bullying such as depression, low self-worth and thwarted physical skills get increasingly worse the longer a child is bullied. Parents can help by learning to watch for the red flags of bullying and taking action. Read more in HEALTH.
3. Fog delays some Olympic events
You'd think the Olympics were back in London, given the sheet of fog that descended on Sochi. Two of Monday's outdoor events were delayed as a result. Athletes have already spent a good portion of the games contending with high temperatures and slushy snow. Read more in NEWS.
4. "12 Years a Slave" wins best film at BAFTAs
The Oscars are just around the corner, but the big entertainment awards were this weekend given out in London. "12 Years a Slave" snagged best film, while "Gravity" took home the most statues. The two Academy Award favorites will battle it out again on the other side of the pond on March 2. Read more in ENTERTAINMENT.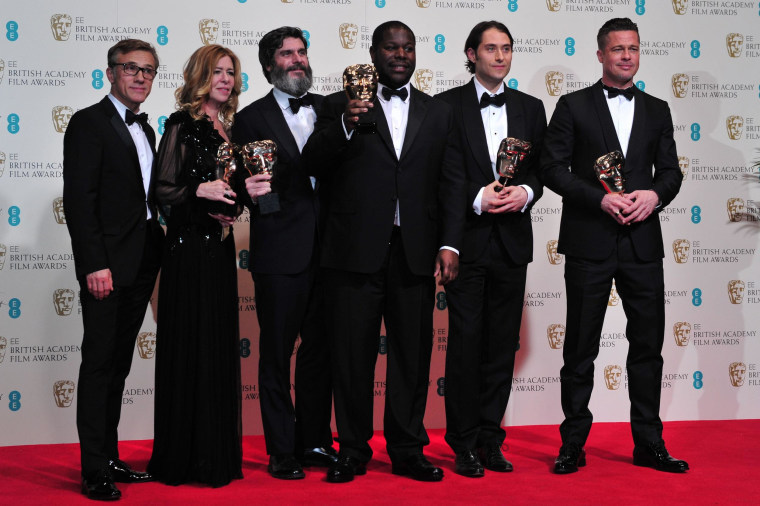 5. Gay rights activist: I was detained in Sochi
An Italian transgender woman said Russian police detained her after she displayed a rainbow "Gay is OK" banner in the Olympic city. She wrote about the ordeal on her website and told an Italian newspaper that police also tried to seize her colorful sign. Read more in NEWS.
6. Gov. Chris Christie's friend kept close eye on lane closures
MSNBC reported that Port Authority Police Lt. Thomas "Chip" Michaels, a hometown pal of the New Jersey governor, was in cahoots with David Wildstein, who ordered the crippling traffic as political retribution for the lack of an endorsement. Michaels kept Wildstein — another hometown friend of Christie's — updated on the gridlock throughout the ordeal. Christie denies involvement in or knowledge of the payback plan. Read more in NEWS.
… What's trending today: Olympics edition
Talk about a good sport, Bob Costas should get an honorary gold medal for being such a trooper while his eyes became a real #Sochiproblem. While Matt Lauer and Meredith Vieira did a great job filling in while Costas rested up, viewers are pretty excited to have the Olympics-hosting alum back in the anchor chair Monday night.