Good morning, and happy Tuesday. Here are six of the top stories we are following this morning at NBC News:
1. Proposed cut to military spending could strain families
Defense Secretary Chuck Hagel announced a proposal Monday to slash the military's budget to pre-World War II levels, which drew immediate backlash from veterans groups and their congressional supporters. Questioning the move are military families, who would end paying more for household goods in stateside commissaries if a federal subsidy cut is imposed. Read more in NEWS.
2. Ukrainian president 'has lost legitimacy': White House
Ousted President Viktor Yanukovych disappeared after opposition protesters essentially took control of the presidential palace in Kiev. With Yanukovych's exact whereabouts still unknown, government leaders are looking to rebuild with the support of the international community, including the Obama administration. Read more in NEWS.
3. Drought sends food prices soaring
A new "Nightly News" series, "The Price You Pay," examines how the drought in California is impacting America's grocery aisles. The Golden State is the nation's largest agriculture state, and the withering drought is taking a harsh toll. Watch video at NIGHTLY NEWS.
4. Survivors of Cleveland kidnapping honored
Amanda Berry, Gina DeJesus and Michelle Knight were awarded the Ohio governor's annual courage award for emerging "not as victims but as victors" in the kidnapping case that shocked the nation last year. Read more in NEWS.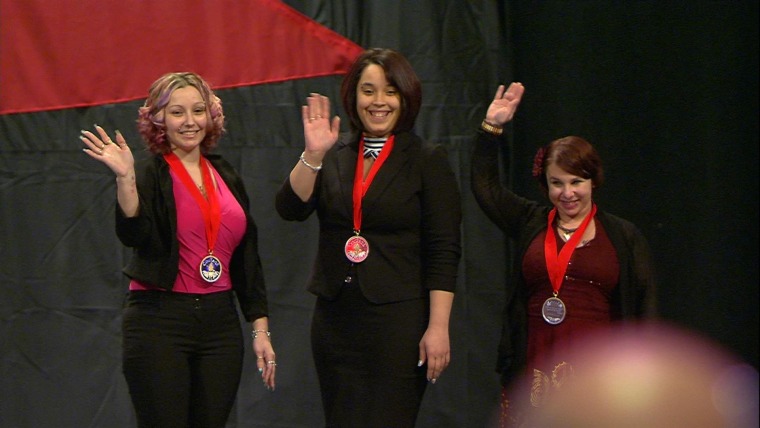 5. What's next for a Venezuela in crisis?
Eleven were killed and more than 100 injured in the biggest protests since the death of the longtime leader Hugo Chavez nearly a year ago. There are significant challenges ahead for President Nicolas Maduro, who may have to toe a more politically moderate and less polarizing line. Read more in NEWS.
6. Seth Meyers slips into 'Late Night' role
The former "Saturday Night Live" alum debuts as host of the NBC talk show previously led by Jimmy Fallon. His first guests included Amy Poehler and Vice President Joe Biden. "I planned on making a major announcement tonight," Biden said hinting at his 2016 aspirations, "but I decided tonight's your night." Read more in POP CULTURE.
Watch Meyers do a "Thank you Note" — a nod to Fallon — in his opening:
… What's trending today?
The death of actor and writer Harold Ramis stunned movie fans Monday. But his beloved films, from "Ghostbusters" to "Groundhog Day," live on.
Watch some of his funniest scenes here. Fans on Twitter also remembered Ramis' smart and silly humor.