Kraft Foods Group Inc, the maker of Velveeta cheese and Oscar Mayer meats, will merge with ketchup maker H.J. Heinz Co, owned by 3G Capital and Berkshire Hathaway Inc, to form the world's fifth-largest food and beverage company.
Kraft's shares rose about 17 percent in premarket trading after the announcement of the deal, which will bring Heinz back to the public market following its takeover two years ago.
The combined company will have revenue of about $28 billion, the companies said in a statement on Wednesday.
Kraft shareholders will own a 49 percent stake in the combined company and Heinz shareholders 51 percent.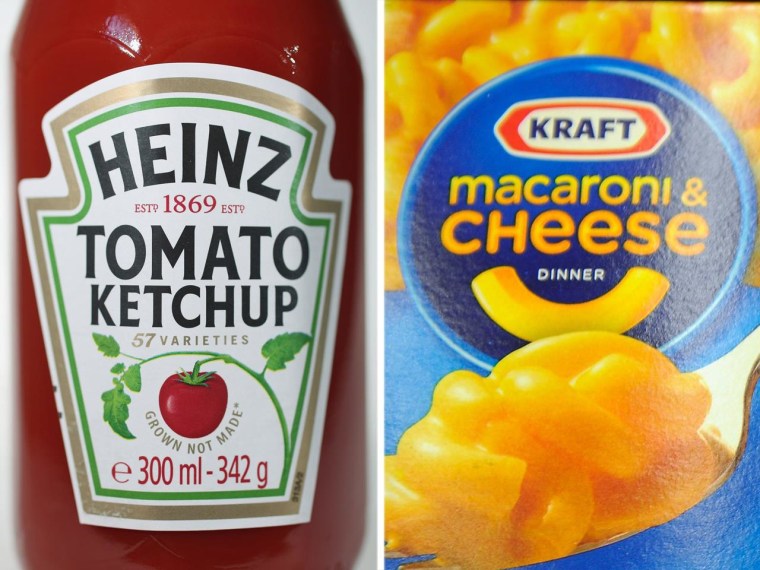 Kraft shareholders will get one share in the combined company, to be called the Kraft Heinz Co, and a special cash dividend of $16.50 for every share held.
The dividend, which totals about $10 billion, will be funded by Berkshire and Brazilian private equity firm 3G Capital.
The combined company will have eight brands worth more than $1 billion each and five worth $500 million-$1 billion each, the companies said.
As of Tuesday's close, Kraft had a market value of about $36 billion, based on shares outstanding as of March 2.
The Wall Street Journal first reported on Tuesday that the companies were in talks.
— Reuters