A mother survived in the mangled wreckage of her car without food and water for at least five days after the vehicle plunged about 120 feet down an embankment.
Kristin Hopkins, 43, scribbled desperate pleas for help on an umbrella and pushed it through the open window of her overturned Chevrolet Malibu.
The barely legible note written with a Sharpie appeared to say: "Six days, no food, no water; please help me; need a doctor," according to firefighter Jim Cravener, who was one of the first rescuers on the scene.
Investigators were still trying to determine what caused the crash on U.S. Highway 285, four miles south of Fairplay, Colorado. But officials were stunned that Hopkins managed to survive the drop - let alone her five-day ordeal trapped inside.
"The crash alone would have taken its toll on her," Colorado State Patrol Trooper Dean Enright told KUSA. "It's surprising she survived the crash at all, but to be down there for that amount of days…" he added, his voice trailing off in disbelief.
Motorists spotted the vehicle Sunday and hiked down from the highway before alerting emergency services, according to The Associated Press.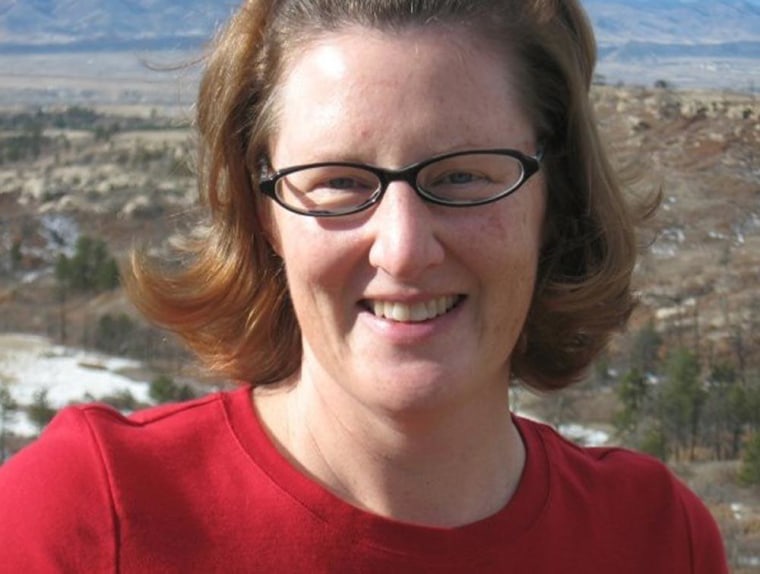 Hopkins was last seen on April 27 and had been entered into a statewide police database as a missing person. But as an adult with no indications of foul play, there was no active search for her.
Hopkins' family thanked her rescuer and doctors in a statement released on Monday, and said they didn't have answers about her ordeal.
"At this time we do not know how many days Kristin was trapped in her car. We do know there are questions about an umbrella she had written pleas for help on," the statement said. "We cannot comment on that right now because we have not seen the umbrella."
Hopkins' car had driven off the road and gone airborne for 120 feet off the highway before rolling another 200 feet, KUSA reported. It landed on its roof and was pinned against trees, not visible from the highway.
"Just imagine being trapped in the vehicle and listening to the highway nearby," Cravener told The Denver Post. "Torturous."
When Cravener and his colleague arrived at the vehicle they were about to break the passenger window to get inside when the single mother of four raised her hand to signal she was alive.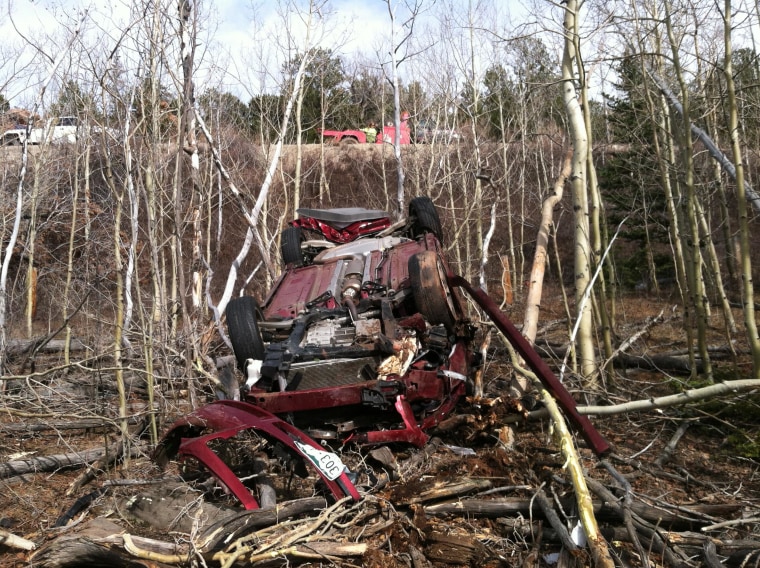 "She was mumbling, in and out of consciousness and was not making a whole lot of sense," he told the newspaper.
Rescuers found Hopkins conscious, coherent but extremely dehydrated.
She was placed on a backboard and carried to a helicopter and transported to St. Anthony Hospital in suburban Denver.
She was listed in critical condition Monday and was expected to have both of her feet amputated, her family told the AP. But she was expected to survive.
"It's really something off that 'Shouldn't Be Alive' show," Cravener added. "She really had a strong will to survive."
The Associated Press contributed to this report.