The Russian banker Trump son-in-law Jared Kushner met with in December is viewed by U.S. intelligence as a "Putin crony" and a graduate of a "finishing school" for spies who was often tasked with sensitive financial operations by Putin, according to multiple U.S. officials and documents viewed by NBC News.
Sergey Gorkov, 48, graduated from the FSB Academy, which was chartered in 1994 to educate Russian Intelligence personnel. He has long served Russian President Vladimir Putin in critical economic roles. Most recently, Putin chose him to head of the state-owned VneshEconomBank (VEB). As the Russian state national development bank, VEB has played a critical role in blunting the impact of U.S. sanctions against Russia by finding other sources of foreign capital.
Before that, Gorkov was the deputy chairman of Sberbank, Russia's biggest bank, also state-owned, and also under U.S. sanctions since 2014.
Related: Jared Kushner Under Scrutiny in Russia Probe, Say Officials
NBC News reported Thursday that Kushner, the president's son-in-law and one of his senior advisers, has come under FBI scrutiny in the Russia investigation, according to multiple U.S. officials. Investigators believe Kushner has significant information relevant to the Russia probe, officials said. That does not mean they suspect him of a crime or intend to charge him.
It is not known what has drawn FBI scrutiny, but congressional aides have said they would like to question Kushner about a meeting Kushner had with Gorkov in December 2016. At the time, Kushner was an adviser to President-elect Trump and Gorkov was chairman of VEB.
Both the White House and VEB confirm that Kushner and Gorkov met at a banking "road show" but haven't disclosed either the location for the meeting or the specific date in December. Details of what they discussed have not been released, although Kushner's lawyer, Jamie Gorelick, said Kushner is prepared to cooperate with congressional investigators or the FBI if asked.
"It is the talent pool [Putin] draws from."
The White House subsequently characterized the meeting as part of Kushner's role as a transition adviser and conduit for the State Department. But Gorkov in a written statement to Reuters, said it was a business meeting. According to Reuters, Gorkov met "with a number of representatives of the largest banks and business establishments of the U.S., including Jared Kushner, the head of Kushner Companies."
Related: Flynn, Manafort Are Key Figures in Russia Probe Mueller Will Lead
Gorkov is close to Putin, "a Putin crony," as one official put it. Gorkov has also been awarded the "Certificate of Honor of the Government of the Russian Federation" and the "Medal of the Order of Merit for Services to the Fatherland," both presented by Putin.
Putin has long called on former Soviet and Russian intelligence operatives to play critical roles in Russian political and economic life.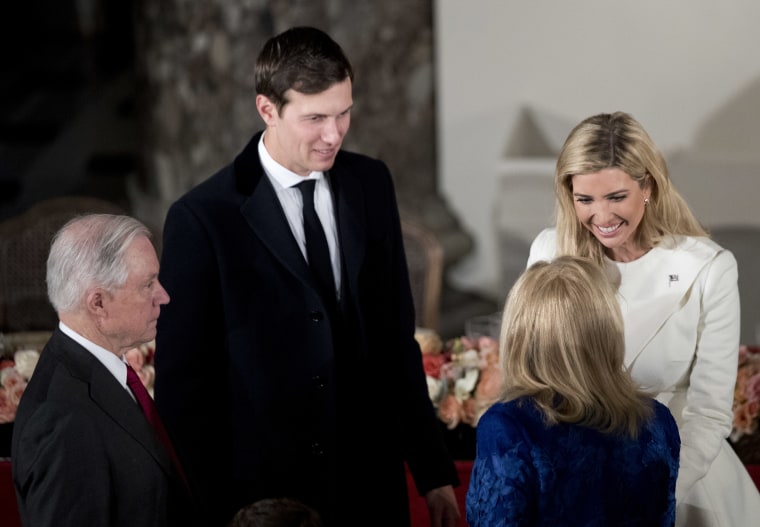 "It is the talent pool [Putin] draws from," said one U.S. official. "Because Gorkov is former FSB doesn't mean that he still is, but Putin uses the security state — the FSB and military intelligence — as an extension of his rule."
Sberbank and VEB, Gorkov's two banks, have been critical to the Russian economy, but have also engaged in high-profile bailouts of Russian companies, including those owned by favored oligarchs. They have also played a major role in attempts to mitigate the U.S. sanctions that were imposed on Russia following its annexation of Crimea.
VEB was sanctioned in July 2014, Sberbank two months later. The U.S. cited the banks' record of securing medium- and long-term U.S. sources of financing. Sanctions severely limited their ability to raise funds in the U.S. The European Union later joined in the sanctions. The banks have responded by seeking funds from other sources, including China.
The U.S. did not cite any particular transactions when it sanctioned the bank, but said instead that Russia's failure to meet "basic standards of international conduct" warranted onerous sanctions.
Gorkov was not sanctioned personally.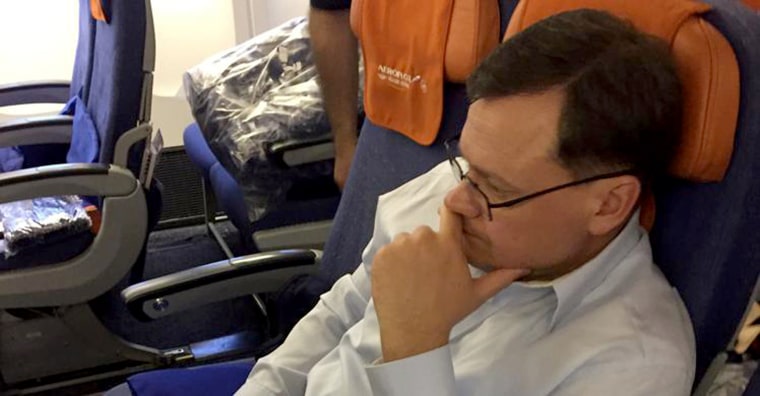 Putin authorized a $22 billion of state financing for VEB to cover bad debts built up since the imposition of sanctions.
VEB was also implicated in an espionage case that began before Gorkov took over 2016 but continued after he took over.
One of its New York-based employees, Evgeny Buryakov, was arrested on espionage charges in January 2015. According to court records reviewed by NBC News, Buryakov used his position to spy on unnamed U.S. companies, and sought information on high-frequency trading. Prosecutors said his internet searches included "NYC Homeland Security" and "New York City critical infrastructure."
Buryakov claimed he had diplomatic immunity in his defense, which was paid by VEB, but after a court ruled he didn't qualify, he pleaded guilty in March 2016. He was sentenced to 30 months in prison and a $100,000 fine. He returned to Russia last month after being released.