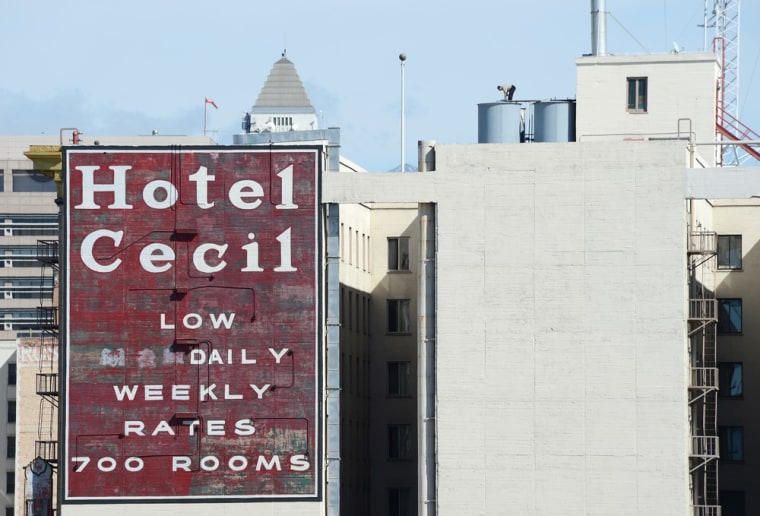 The mysterious death of a Canadian tourist whose body was found in a Los Angeles water tank is the latest chapter in the bizarre history of a landmark hotel where two notorious serial killers have bedded down.
Once a faded single-room occupancy, the Cecil hotel was sold and renovated in 2007 and is now marketed as a "European-style" budget hotel with flat-screen TVs and a marble lobby.
But the unexplained death of 21-year-old Elisa Lam -- who vanished Jan. 31 and was found this week in a cistern that supplies drinking water to the hotel -- is focusing attention on other dark stories that have unfolded within the hotel's walls.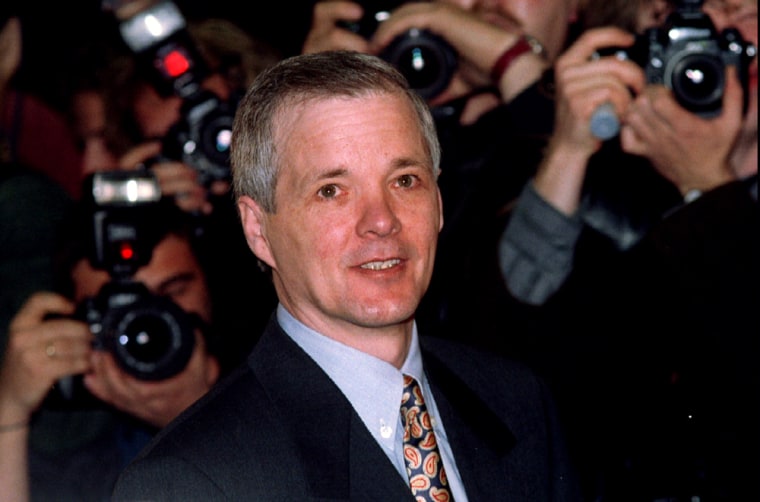 Kim Cooper of Esotouric, a tour company, has included the Cecil on a bus tour called "Hotel Horrors" since 2007 but says its history doesn't strike her as particularly eerie considering its size and location.
"You have 700 rooms in constant business since 1927 at what was mainly a transient hotel," she said. "You have two unsavory people who stayed there, one murder in 1964 and a number of jumpers. But considering it's 80-plus years of history, I wouldn't say it's some sort of portal for weirdness."
Austrian serial killer Jack Unterweger stayed at the Cecil in 1991 after he was dispatched to L.A. by an Austrian magazine that wanted him to report on American crime, according to a 2007 book about him, "The Vienna Woods Killer."
At the time, Unterweger was a celebrated figure in his homeland. Convicted in 1976 of killing a hooker, choking her with her bra, he launched a writing career from his jail cell and was held up as a model of prisoner rehabilitation when he was released after 15 years.
During his three-week stay at the Cecil, three prostitutes were killed in Los Angeles; in each case, their bra was turned into a noose. Unterweger was questioned about the slayings and denied them, the book says.
He was never charged in the U.S. but back in Austria he was actually tried for the L.A. slayings — along with eight other local killings. He hanged himself in his prison cell after being found guilty on nine murder counts, according to the Los Angeles Times.
It's unknown why Unterweger chose the Cecil for his stay, but six years earlier it had been linked to another infamous murderer -- Richard Ramirez, dubbed the Night Stalker for a terrifying series of stabbings, shootings and beatings.
Ramirez, who is on California's death row after being convicted of 13 counts of murder, lived at the 700-room hotel for several weeks, the Los Angeles Times reported when he was arrested in 1985. Fellow residents recalled loud music and marijuana smoke coming from his 14th floor room.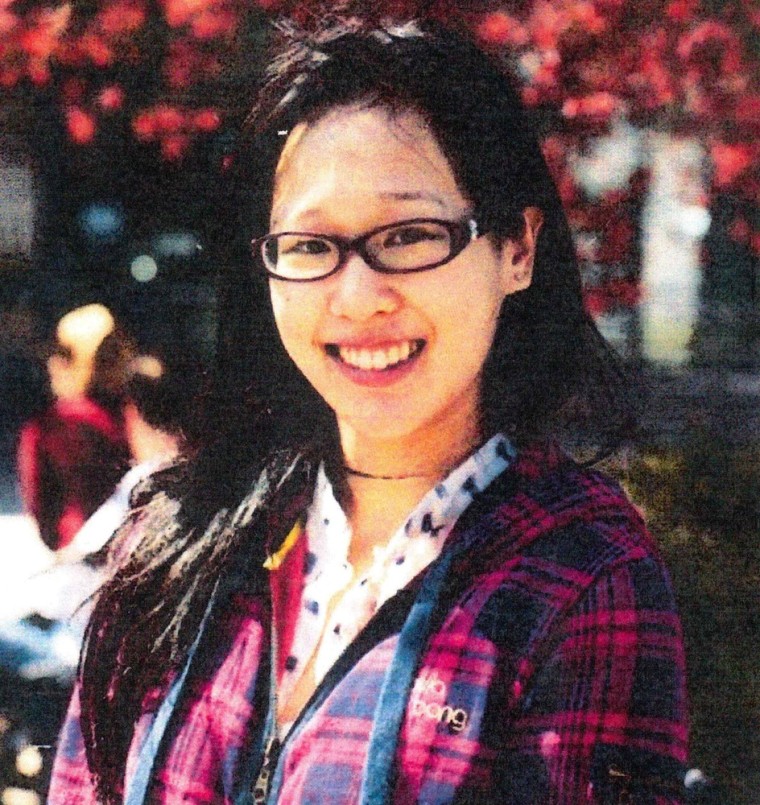 Unterweger and Ramirez didn't commit any murders at the Cecil,  but it has been a crime scene.
In 1964, a kind-hearted woman, known as "Pigeon Goldie" because she fed the birds in nearby Pershing Square, was found raped, stabbed and strangled in her ransacked room.
Police suspected a serial killer could be the culprit because another middle-aged woman had been murdered the same way in a nearby hotel, but no one was ever charged.
Less unusual are a handful of suicides that have occurred through the years. A 30-year-old woman who took a bus from St. Louis to L.A., and had only 50 cents in her purse, leaped from an eighth-floor window in 1962, the L.A. Times reported.
Just nine months later, another young woman leaped or fell from the ninth-floor after an argument with her estranged husband -- and killed an elderly man walking on the street below, the newspaper said.
Cooper's next "Hotel Horrors" tour group will stop by the Cecil next week. She said they don't normally make a big deal out of recent crimes but will mention Lam's death, which has not yet been ruled foul play or accidental.
"It would seem almost disrespectful not to include it," she said.
We reached out to hotel management to find out what they know about the Cecil of years past but didn't hear back from them.