After an Australian woman was shot dead by police in Minneapolis, experts are questioning why the officers' body cameras were not turned on during the encounter.
Justine Ruszczyk, who used the last name Damond, reportedly called 911 after hearing a noise near her home on Saturday, according to her stepson-to-be. She was fatally shot by one of the responding officers.
Although Minneapolis police have not named the officers involved, NBC affiliate KARE quoted sources as identifying the officer who shot Damond as Mohammed Noor. Police sources also told KARE that Noor, who was in the squad car's passenger seat, aimed across his partner and out the window to fire at Damond.
But because the body cameras were not activated, the series of events is remained murky.
The Bureau of Criminal Apprehension (BCA) of the state Public Safety Department said in a statement that any violation of the camera policy would be investigated by the department's internal affairs bureau.
Related: Australian Woman Shot Dead by Minneapolis Police Officers After Calling 911 Herself
Last August, the Minneapolis Police Department's "Body Worn Camera" policy was rolled out just a month after former St. Anthony police Officer Jeronimo Yanez fatally shot Philando Castile — the aftermath of which was broadcast on Facebook live. It was unclear whether the implementation of cameras had any correlation to Castile's death.
But according to experts, there's no reason the officers' body cameras should not have been switched on when they approached Damond's home.
"The policy requires [Minneapolis police officers] to turn the camera on prior to use of force, and it goes on to say if it's not turned on prior to force, it should be activated as soon as it is safe to do so," said Teresa Nelson, interim executive director for the American Civil Liberties Union of Minnesota.
"So we have two officers who, after using deadly force — taking someone's life — didn't activate their cameras," Nelson told NBC News. "That's astounding to me."
Related: Justine Damond Shot Dead by Minneapolis Police Was 'Beacon to All of Us,' Grieving Dad Says
The department's policy states that a body camera should be turned on for situations as minimal as traffic stops and for incidents as serious as use of force as long as it is safe to do so. The policy also states that if cameras are not turned on before an incident use of force, they should be turned on afterward.
"I think a point that gets lost is that these body cameras also have the benefit of protecting officers who rightly use force, because it has this ability to record a situation and visually show that force is justified," Ronald Sullivan Jr., a professor at Harvard Law School and director of the Harvard Criminal Justice Institute, told NBC News.
Minneapolis police and the state Public Safety Department did not immediately respond to inquiries as to whether the officers' cameras were turned on after Damond was shot. Noor's attorney also did not immediately respond to a request for comment.
Officers who fail to abide by the department's internal policy are subject to discipline, "up to and including termination," the document says. If officers fail to activate their cameras, they are supposed to report that failure and explain why the cameras were not activated.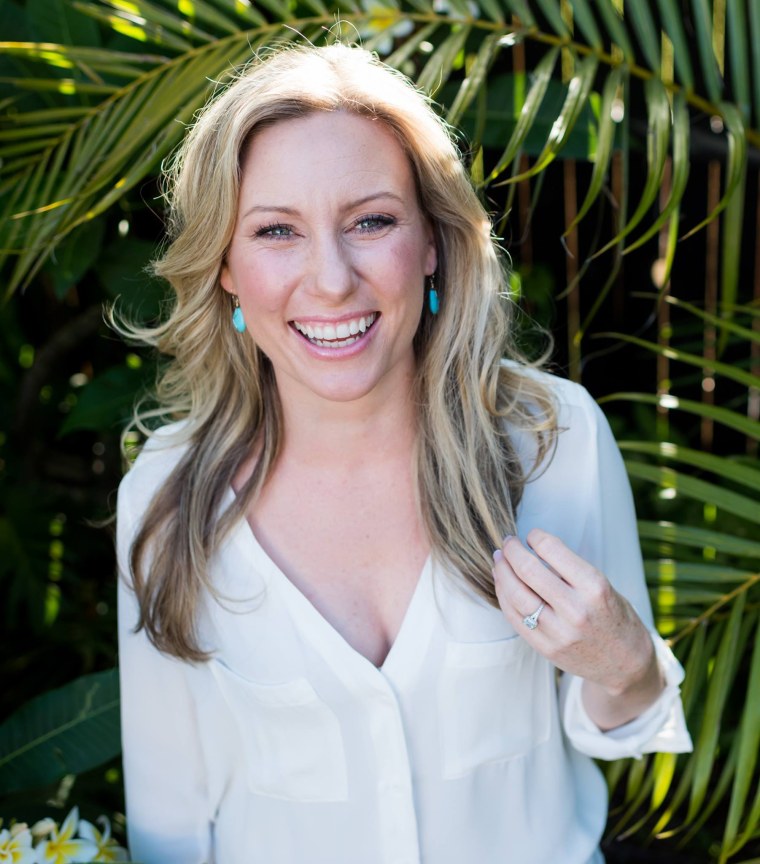 But Sullivan and Nelson said they have concerns about the internal reprimand policy.
"For officers who are clearly in violation of department protocol for turning on the camera — from my experience — it appears they are rarely disciplined," Sullivan said.
Specific penalties are not listed, and because a violation is handled internally, the ACLU is pushing the Minnesota Legislature and Minneapolis police to detail exactly what kind of punishment would be levied.
"The whole reason for body cameras is for accountability and transparency. If you're not treating it as critical, you undermine the credibility and benefit to body cameras," Nelson said.
Nelson takes issue with how the policy details when activation is required.
"There's sort of a catch-all that says 'when it's safe to do so.' So officers have tremendous discretion," she said.
Nelson said a variety of factors should have caused the officers to turn on their cameras as they approached Damond's home.
"My sense is they were at least had some contact with an individual prior to killing her," Nelson said. "I believe there would have been a point where something in the policy triggered them turning them on."
Then there is the dash camera in the officers' squad car.
"The Minneapolis Police Department has not said there is no [dashcam] video, just that the video didn't capture the incident," she said. "My question is: Is there audio, and why haven't you released?"
(A recording that purported to be audio of the Minneapolis incident surfaced on the internet Monday evening but NBC News has been unable to verify its authenticity.)
In a statement posted to the police department's Twitter page, Chief Janeé Harteau said she "acknowledged the pain and frustration that family and community members" felt after the shooting.
As the investigation proceeds, Sullivan said the best thing people could do would be to ask that police implement strict penalties for those who do not follow the policy.
Otherwise, he said, "officers will rightly think they can turn on cameras [only] when convenient and do so with impunity."