The devastation seen from the air above the Maui County town of Lahaina is striking, with blocks of burned down buildings — a heartbreak even as help in the form of aid arrived.
Even at 400 feet above the town that once housed more than 12,000 people in West Maui, there was a smell of smoke.
NBC News correspondent Tom Llamas flew over Lahaina on Friday, three days after the fire, which was whipped by winds with gusts of 60 mph or more, swept into the community.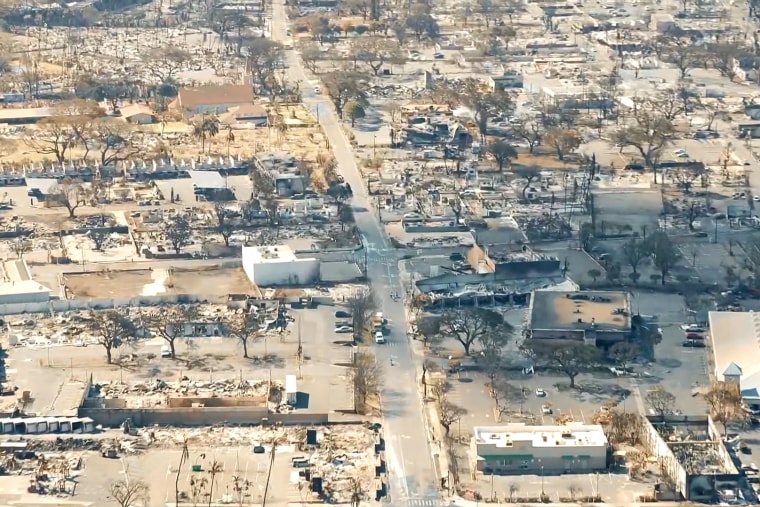 The confirmed deaths in the fire rose Friday to 67 — more than the 61 people killed in a disastrous tsunami that struck the Big Island in 1960, one year after Hawaii became a state.
Hawaii Gov. Josh Green said the Maui wildfires will be the largest natural disaster in Hawaii history.
Helicopters were delivering water, supplies and other needed aid Friday. Volunteers looking for some way to help unloaded the materials.
Leila Larson flew in on a small plane to assist. She was born and raised on Maui, originally from Upcountry region. "I didn't want to sit at home and not do anything," she said.
"It's all our families that are suffering. It's devastating. It's horrible," Larson said."... There's no words to describe what's happening."