The outline of a special prosecutor's investigation into Michigan State University's handling of sex-abuse allegations against gymnastics doctor Larry Nassar took shape Monday with the release of a letter demanding all records for three of his closest associates.
The letter gave the MSU Board of Trustees a deadline of Feb. 9 to produce paperwork on Kathie Klages, the former gymnastics coach; William Strampel, the dean of Nassar's college, the MSU College of Osteopathic Medicine; and Brooke Lemmen, a co-worker who considered Nassar a mentor.
Special Independent Counsel William Forsyth — tapped by Michigan Attorney General Bill Schuette to lead the probe — also said Strampel's work computer, work cellphone and calendars must be turned over immediately.
Forsyth and Schuette are also seeking emails and texts messages concerning Nassar from MSU's just-departed president, Lou Anna Simon; her temporary replacement, Bill Beekman; members of the Board of Trustees; and other university staffers, included two trainers who were allegedly informed of Nassar's abuse years ago.
Related: Eight times Larry Nassar Could Have Been Stopped
"This is the first of what we anticipate could be many requests for information," the two prosecutors said, warning that the destruction of any relevant documents could result in criminal charges.
The AG's office is trying to determine who knew what about Nassar before September 2016, when the Indianapolis Star reported the first two sexual-assault allegations against him.
It's no surprise that Klages, Strampel and Lemmen appear to be top priorities of the probe. Their conduct has been questioned by victims and even the university itself over the last 16 months:
Ex-gymnast Larissa Boyce says she complained to Klages about Nassar's invasive, bare-handed pelvic procedures in 1997.
The coach interrogated and "humiliated" her and another teenager and told them they misunderstood his technique.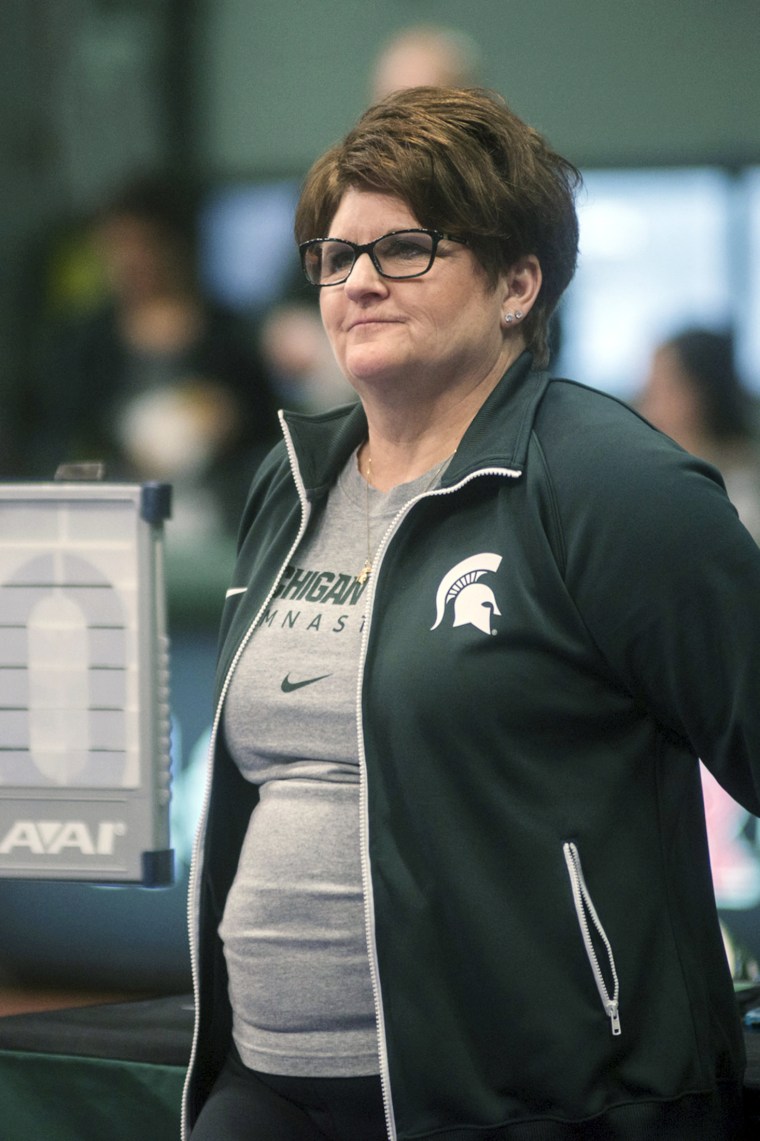 As NBC News reported last March, after Nassar was suspended in 2016, Klages asked team members to sign a "thinking of you" card, according to gymnast Lindsay Lemke and several other athletes.
When Lemke's mother confronted Klages about Nassar's arrest on child pornography charges, she allegedly said he could have been framed. Klages was suspended in February for her "passionate defense" of Nassar, a close friend, and she retired the next day. At the time, she denied knowing Nassar was molesting patients, and her attorney has declined further comment.
Lemmen, who worked with Nassar, resigned a year ago after being rebuked by MSU for boxing up and removing confidential files at his request after he was suspended, although she ultimately turned them over to the university.
Lemmen also knew USA Gymnastics was investigating Nassar in 2015 but failed to alert MSU; she claims she didn't know hie was accused of sexual abuse. However, a year earlier, she was one of the doctors MSU consulted after Nassar was accused of molesting patient Amanda Thomashow. She told those investigators his procedures were medically sound. Lemmen's attorney has declined comment.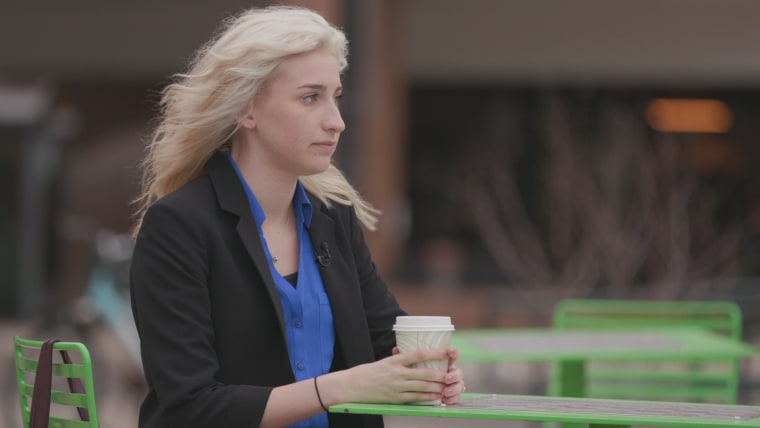 Strampel was the dean of the College of Osteopathic Medicine and Nassar's boss. After the 2014 MSU investigation concluded what Nassar had done to Thomashow was not sexual in nature, Strampel sent him a warm email.
"I am happy this has resolved to some extend (sic) and I am happy to have you back in full practice," Strampel wrote, according to Nassar's personnel file, which was first obtained by NBC News in December 2016.
The email outlined new protocols for Nassar, including having another person present in the room when he touched "sensitive areas" and avoiding skin-to-skin contact. There's no indication Strampel ever enforced the new rules. Strampel, who stepped down from his position last month for medical reasons, did not respond to requests for comment.
Michigan State University has said it intends to cooperate with the investigation. Its website now opens with a message for the 156 women who testified at Nassar's extraordinary sentencing hearing before he was hit with 40 to 175 years in prison.
It reads: "We hear you. We see you. We are sorry for your pain and grief. We commend you for your bravery and strength."
Separately, the U.S. Olympic Committee is launching an independent, third-party investigation into USA Gymnastics' handling of complaints about Nassar.
Schuette's probe has already become an issue in his run for governor, with Democrats calling on him to disclose any contact he's had with top MSU officials or big donors since the fall of 2016.
Related: MSU Athletic Director Mark Hollis resigns
Also on Monday, Congress followed up on the Nassar sex abuse scandal by passing legislation that requires governing bodies for amateur athletics to promptly report abuse claims to law enforcement.
The Nassar sentencing sparked new calls from lawmakers to complete action on legislation that had already received widespread support in both chambers of Congress. The House agreed to take up the Senate version of the bill to speed up its passage. The bill passed by a vote of 406-3 and went to President Donald Trump for his signature.
Supporters of the bill, sponsored by Sen. Dianne Feinstein, D-Calif., said a patchwork of state laws on reporting suspected sex abuse made it necessary to enact a uniform national standard that would apply to amateur sports groups such as USA Gymnastics as well as to other sports organizations that participate in interstate and international travel. The failure to report a sexual abuse allegation could lead to up to one year in prison.
Lawmakers who spoke in favor of the bill — the Protecting Young Victims from Sexual Abuse and Safe Sport Authorization Act — said that Nassar's victims were failed by the people who were supposed to protect them.
"How a serial predator like Dr. Nassar could have preyed on so many young girls for a long time in such a flagrant fashion is appalling," said Rep. Ted Poe, R-Texas.
The three votes against the bill were Rep. Mark Sanford, R-S.C., Rep. Justin Amash, R-Mich., and Rep. Thomas Massie, R-Ky. Twenty-one congressmembers didn't vote.