Attorneys for the woman accused of intentionally slamming her car into pedestrians on the Las Vegas Strip — killing one person and injuring dozens of others — said Wednesday that she is "heartbroken" over the incident.
Lakeisha Nicole Holloway, 24, appeared stone-faced during her initial hearing in Las Vegas Justice Court.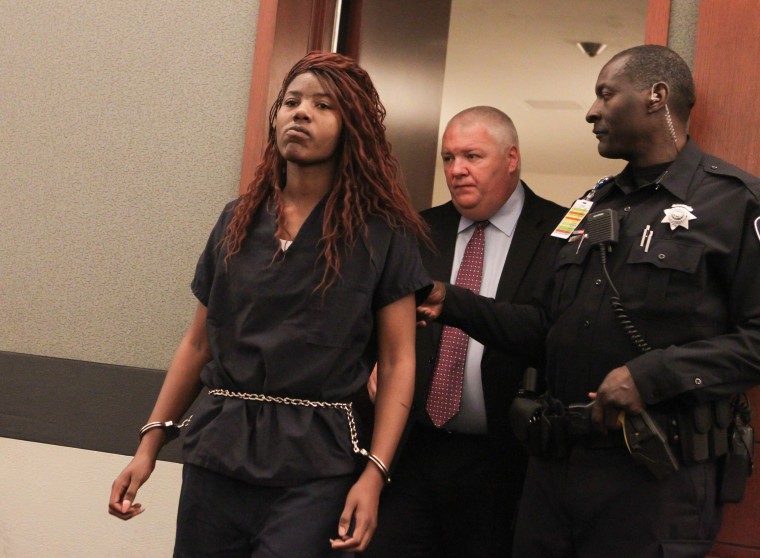 Her public defender said he's aware that the state plans to file more charges and asked for a status hearing for additional time to review the case. The judge set a date for Jan. 20.
Holloway — shackled and dressed in a blue jail uniform — was in court for less than two minutes. She remains held without bond and has yet to enter a plea.
Holloway was charged in a criminal complaint of murder with the use of a deadly weapon, as well as one count of child abuse, neglect, or endangerment and one count of leaving the scene of an accident.
That's because prosecutors say her 3-year-old daughter was also in the 1996 Oldsmobile during the Sunday night wreck. Neither mother nor child were hurt.
Related: Woman Killed in Las Vegas Crash Was 'Faithful' and 'Loving' Mother
Investigators said this week that they haven't determined why Holloway rammed her car into the crowd, creating a chaotic scene on the busy casino-lined strip.
Holloway, who is originally from Oregon, had been living out of her car in Sin City since about a week before the incident.