A gunman who killed one person and injured another inside a bus on the Las Vegas Strip over the weekend opened fire "for no apparent reason," authorities said Sunday.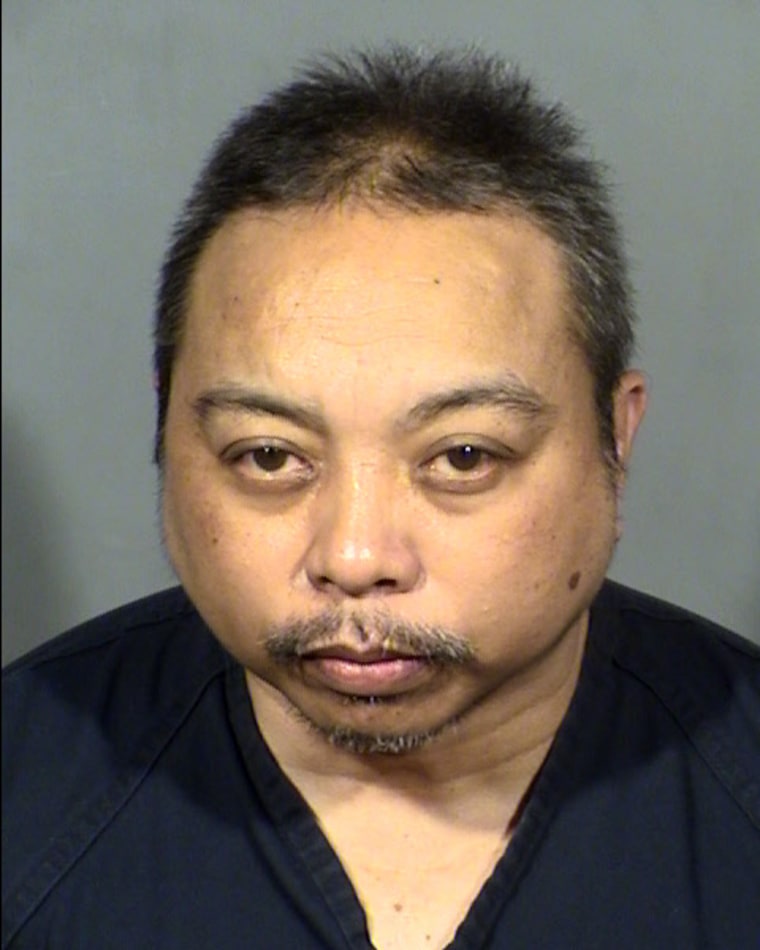 Las Vegas police identified the gunman in a statement as Rolando Cardenas, 55.
Cardenas was arrested and charged with murder, attempted murder and other counts after a standoff of about four hours, during which he fired at police after they tried using robots to talk with him, police said.
The Clark County coroner identified the dead man as Gary Breitling, 57, of Sidney, Montana.
The second victim, who wasn't identified, was shot in the stomach, Assistant Clark County Sheriff Tom Roberts said.
The shooting occurred shortly before 11 a.m. (1 p.m. ET) on Saturday on Las Vegas Boulevard near the Cosmopolitan Hotel.
Roberts said Cardenas was on the bus' second floor when he "just started shooting indiscriminately."
Roberts added that Cardenas appeared delusional.
"He seemed to be talking about seeing people and things like that," Roberts said.
Passengers scattered, and Cardenas barricaded himself inside until about 3 p.m. local time, when he surrendered, police said.
Cardenas was being held Sunday without bail. It wasn't immediately clear whether he had a lawyer.