Authorities have identified the latest victim of Texas floods that killed at least 23 people across the state.
The body of William Randall Charba, 42, was found Saturday in debris near the Blanco River in Wimberley, Texas. Hays County officials identified him Tuesday, and said two children — William Charba, 6, and Leighton McComb, 4 — are still missing. Search teams continue to look along the Blanco River from Wimberley to Martindale in Caldwell County for the kids.
The floods devastated the Texas county over Memorial Day weekend, when the Charba family was staying with a group of other vacationers. Floods swept their Central Texas house off its foundation, leaving Jonathan McComb, the father of missing Leighton McComb, as the sole survivor.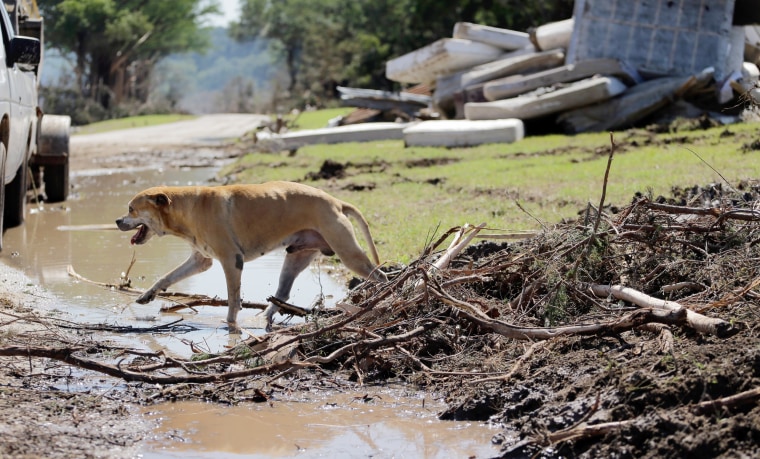 Nine people total are known to have died in Hay County, authorities said. The floods destroyed at least 200 homes, and caused about $30 million in damage there.
Meanwhile, in Houston, flooding killed six people, and a seventh is believed to have died from a heart attack while helping drivers who were stranded in high water, according to officials.
The record rainfall in Texas eased the drought in the state, and swelled bodies of water so much that they may not return to normal levels until next month.