Three years ago, M.J. Bricout broke her leg. And then when she got to the hospital she says she was robbed.
"I was mugged. I feel like it's an appropriate word to use," said Bricout, who got socked with a $28,000 bill because her doctor categorized her as "under observation" instead of as an "inpatient" before she went into two months of rehab.
But on Wednesday, three years after NBC News first told Bricout's story, a new law goes into effect that requires hospitals to tell people orally and in writing that they are "under observation," effectively outpatients, and thus potentially liable for much larger bills that aren't covered by Medicare. More than 1 million patients will get these MOONs (Medicare Outpatient Observation Notices) every year, according to federal estimates.
Rep. Lloyd Doggett, D.-Texas, who co-wrote the Congressional bill that created the law, said two Nightly News reports on Bricout and others like her in 2014 inspired him to push for change.
Click Here and Here to Watch the Original Nightly News Reports
"In times of sickness and stress, patients should be focused on recovery, not unexpected threats to their bank account," Rep. Doggett told NBC News. "Now, patients will be armed with the knowledge they need to be their own best advocates."
What the new law does not do, however, is eliminate the loophole altogether. A bill reintroduced Wednesday by Congressman Joe Courtney, D-Connecticut, would make days spent "under observation" count towards qualification for Medicare coverage.
"For hundreds of thousands of families this coverage gap is a quiet crisis that threatens access to critical nursing home care or in the alternative shifts thousands of dollars in costs to elderly patients. Congress should act immediately to restore Medicare's long history of covering nursing home care for patients after a three-day hospital stay," said Rep. Courtney.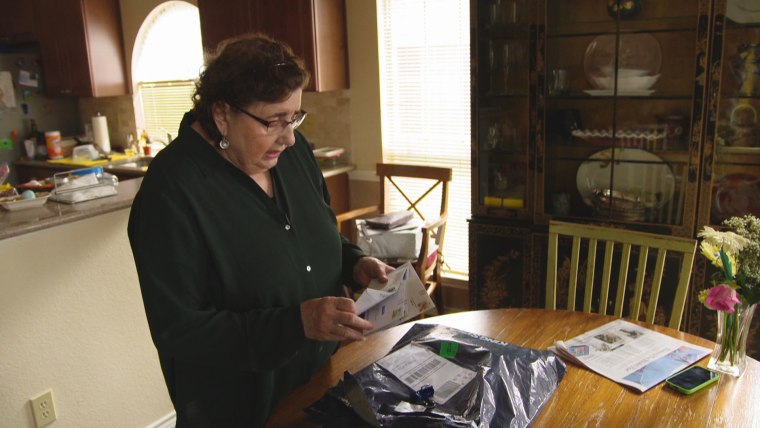 The distinction between inpatient and "under observation" is crucial for the 55 million Americans covered by Medicare. Nursing facility rehab services are covered only if the patient receives hospital care as an inpatient for three consecutive days. In 2014, more than 600,000 Medicare beneficiaries had hospital stays of three nights without being considered inpatients.
"We would have been broke."
"The entire policy was created by Medicare," said Judith Stein, executive director of the Center for Medicare Advocacy, a non-profit law firm that advocates for Medicare patients. "And Medicare should undo this policy."
Stein has been fighting for a change in the rules for more than a decade, and considers the law that went into effect Wednesday to be progress.
"For the first time, as the result of a Congressional Act," said Stein, "the federal government is mandating, requiring all hospitals, to tell people if they're in outpatient observation status."
M.J. Bricout, who lives in Texas, is still struggling to dig out from her debt, but other patients caught in the same predicament have challenged their bills and won.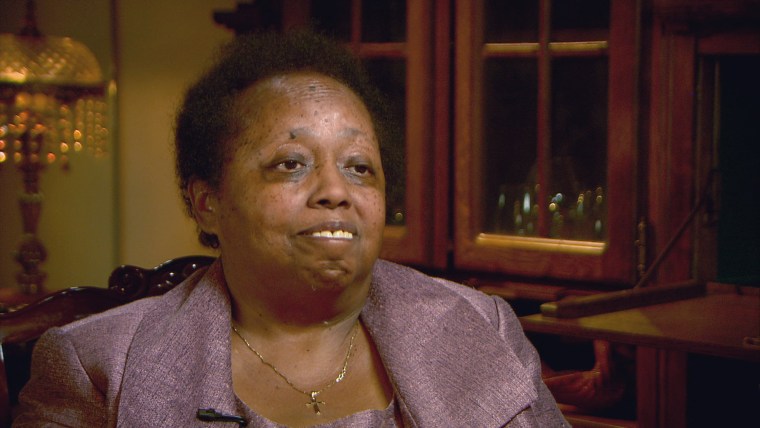 Brenda Kelley Nelum of Virginia fought her husband's designation as "under observation" instead of "inpatient." Had she not succeeded, "It would have been a major hardship," she said. She and her husband, who later passed away, would've owed as much as $30,000 for 30 days of rehab.
"We would have been broke."
The Centers for Medicare & Medicaid Services, the agency within the federal Department of Health and Human Services that administers Medicare, declined to provide a representative for an interview. A CMS official said that since the model MOON had been released with instructions in December, "CMS has worked closely educating the hospital industry and other stakeholders in preparation for implementation on March 8, 2017."