A law firm representing Rudy Giuliani in the Ukraine affair is locked in a bitter court battle with a former partner that has revealed allegations of financial misconduct, sexual assault and office masturbation.
The firm, Pierce Bainbridge Beck Price & Hecht, has faced an exodus of lawyers as the litigation stretches on, including two who were defending Giuliani amid a criminal probe launched by New York federal prosecutors.
Those partners, Eric Creizman and Melissa Madrigal, spent their last day at Pierce Bainbridge on Friday and are set to join the New York office of a different firm, Armstrong Teasdale, later this month, the lawyers confirmed to NBC News. Their departures were first reported by the New York Law Journal.
Giuliani will continue to be represented by Pierce Bainbridge, the firm's managing partner, John Pierce, told NBC News.
"I will personally be working on Rudy's matters along with my partners, Tom Warren and Tom Frongillo, both of whom are nationally renowned white-collar lawyers," Pierce said in a statement.
Giuliani, President Donald Trump's personal lawyer, is under scrutiny for his dealings in Ukraine where he led an effort to damage Joe Biden and force out the U.S. ambassador. Giuliani's conduct is among the threads at the heart of the impeachment proceedings.
The former New York mayor, who has insisted his activities in Ukraine violated no laws and were done in service of defending the president amid the special counsel probe, did not respond to requests for comment.
Pierce Bainbridge's legal saga began last May when an ousted partner, Donald Lewis, filed a 96-page lawsuit alleging the firm wrongfully fired him on the basis of a false sex abuse complaint after he raised concerns about financial misconduct at the firm.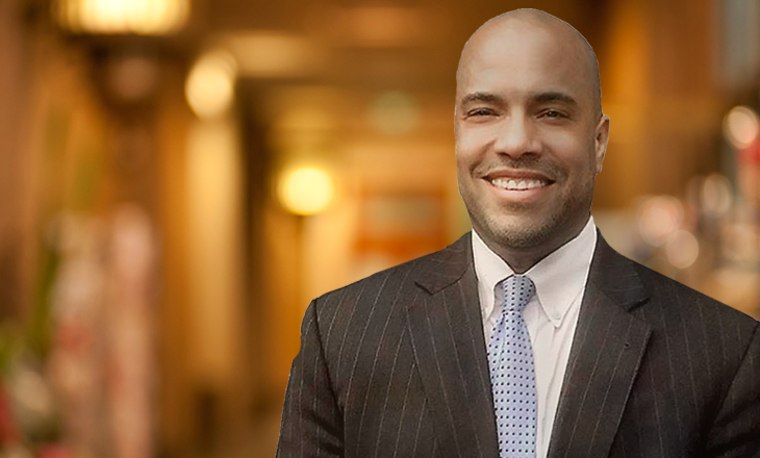 Lewis, a graduate of Harvard University and Harvard Law School, had joined Pierce Bainbridge in June 2018 after working as an associate at the firm Skadden, Arps, Slate, Meagher & Flom, and as an in-house lawyer for WeWork. He claimed in his suit that he was retaliated against after he says he learned that John Pierce was misusing money loaned to the firm.
"The primary motivation for Pierce's financial misconduct appears to be his shambles of a personal financial situation, as well as his personal demons," says the suit, which describes Pierce Bainbridge as a firm built on "smoke and mirrors."
Lewis's suit alleges that John Pierce knew the sexual abuse allegation against him was false and may have helped manufacture it. "The depraved plan was to dirty-up [Lewis], torpedo his credibility and silence him for life," says the suit filed in New York.
Pierce Bainbridge filed a countersuit in Los Angeles, alleging that Lewis's legal action was the culmination of a $65 million extortion attempt. The suit says Lewis was terminated after he tried to block an internal investigation of "credible allegations of sexual assault, harassment and retaliation" brought against him by an employee of the firm.
The alleged incident took place on a Sunday in early July 2018, the suit says. The alleged victim and Lewis were at the firm's headquarters in New York when she witnessed him masturbating in a glass-enclosed office, the lawsuit alleges. When Lewis spotted the employee, the suit says, he walked over to her with his pants down and groped her while continuing to masturbate.
The countersuit says Lewis ignored her demands to stop, prompting the alleged victim to pull away from him and barricade herself in a bathroom until he left the office.
The employee kept the incident to herself for the next three months, Pierce Bainbridge says in the suit, in part because Lewis had told her that her job would be in jeopardy if she reported the incident. She ultimately did so after Lewis was appointed to become her next supervisor, the suit says.
Lewis was placed on administrative leave. An outside firm brought in to investigate the allegation later determined her account to be credible, the suit says.
"The firm immediately terminated [Lewis] because he violated the terms of his administrative leave, defamed and disparaged the firm and certain partners, and revealed sensitive information about the (alleged victim)," the suit says.
Lewis filed a second suit the following month, accusing Pierce Bainbridge of launching a "scorched earth war" against him and citing LinkedIn posts from John Pierce that labeled Lewis a "terrorist" and a "credibly accused sex predator." Lewis's suit says the posts from Pierce, a fellow Harvard alum, were visible to his 30,000 LinkedIn connections. "It is beyond reprehensible and illustrates that Pierce lacks even a modicum of decency," the suit says.
The two sides filed dueling motions through last October when a pair of Giuliani associates, Lev Parnas and Igor Fruman, were arrested on campaign finance violation charges brought by federal prosecutors in New York. They have pleaded not guilty. The prosecutors are looking into whether Giuliani broke any laws in connection with his activities in Ukraine, law enforcement officials have told NBC News.
The following month, Giuliani announced that he was being represented by Pierce Bainbridge, and specifically Creizman and Madrigal, as well as his longtime friend Robert Costello, who works at a separate firm. The lawyers reached out to federal prosecutors but received no information about an investigation involving Giuliani and have yet to hear back, said a person familiar with the matter.
A Los Angeles judge dismissed the Pierce Bainbridge countersuit against Lewis in December for lack of jurisdiction, but his claims against his old firm are ongoing.
Earlier this month, Lewis's alleged victim, a paralegal identified as Jane Doe, gave an account of the incident in an affidavit filed to the court seeking to prevent her name from appearing in public documents.
The woman says Lewis sexually assaulted her while they were alone in the New York office on a quiet holiday weekend.
"After he assaulted me, Mr. Lewis threatened retaliation by stating that if I ever 'told anyone what happened' he would make sure that I was 'finished,' the affidavit says. "He made reference to his close relationship with the firm's co-founder, John Pierce, which I interpreted as a message that my word would not be believed over his if I were to speak out about the assault."
In a statement, Lewis called the allegations "patently false."
"I blew the whistle on financial misconduct, and Pierce Bainbridge immediately set out to destroy my life," he said. "The firm exploited false allegations, by a staffer attempting to save her job, to defame me nationwide and discredit my truthful allegations, which the firm has said: 'if true, would amount to criminal activity.'"
Pierce Bainbridge has hired an outside lawyer to help defend the firm – Marc Mukasey, a longtime Giuliani ally who has also represented President Trump. Mukasey referred questions to Pierce Bainbridge.
In a statement, John Pierce described the Lewis feud as a non-event.
"The Don Lewis case is nothing but a distraction from what is most important to us: zealously and aggressively representing many of the world's most prominent companies and individuals in cases of monumental importance. His case, too, shall pass."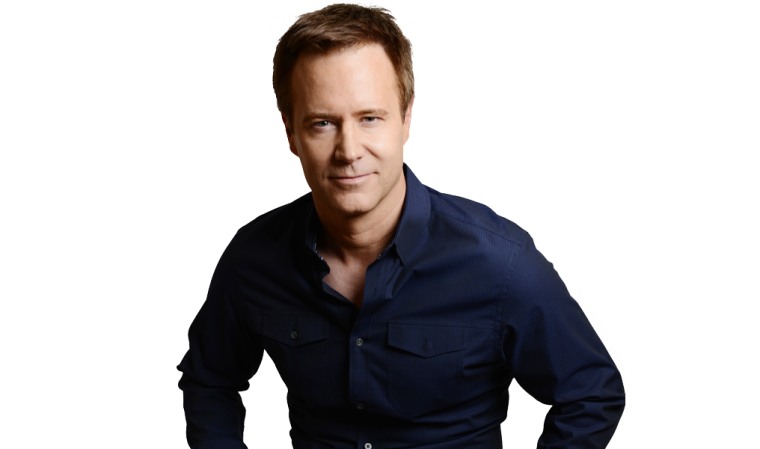 Pierce downplayed the loss of eight partners and said the firm has added roughly the same number of lawyers. "As I have said from the day we launched, this firm is the legal industry equivalent of the Navy's SEAL Team 6 or the Army's 75th Ranger Regiment," said Pierce, who co-founded the firm in 2017. "I will accept nothing less. Not everyone is cut out for SEAL training or Ranger school."
Over the last eight months, the court battle has generated a stream of headlines in the legal press.
But just this week, Pierce Bainbridge announced that it also represents Carter Page, the former Trump campaign adviser who filed a defamation suit against the Democratic National Committee and the law firm Perkins Coie related to the Steele dossier. Pierce Bainbridge has another high-profile client in Tulsi Gabbard, a Democratic presidential candidate who is suing Hillary Clinton for defamation after the former secretary of state called her a "Russian asset."
The Lewis case took an unexpected turn last month when Pierce Bainbridge filed court papers saying it just realized Lewis had signed an arbitration clause that bars him from suing the firm. A judge has yet to rule on the matter.
Giuliani, meanwhile, has launched a podcast focused on his discredited claim that Biden forced out a Ukrainian prosecutor, Viktor Shokin, to end an investigation into a state-owned gas company that employed the former vice president's son Hunter Biden.
"In tonight's episode we will show you the documents that prove there was an attempt to murder Viktor Shokin, our first witness in the Biden-Poroshenko double bribery case," Giuliani tweeted on Wednesday.