A bipartisan group of senators and one member of the House have sent a letter demanding the Department of Veterans Affairs' inspector general investigate continuing issues in paying student veterans the benefits they are owed under the Forever GI Bill.
Sens. Brian Schatz, D-Hawaii, and John Boozman, R-Ark., along with five Democratic and three Republican senators and one Democratic congressman, signed the letter requesting the inspector general look into allegations that VA did not intend to reimburse veterans "for missed or underpaid benefits" related to the Forever GI Bill. Schatz is the top Democrat and Boozman is the chairman of the Senate appropriations subcommittee on veterans affairs.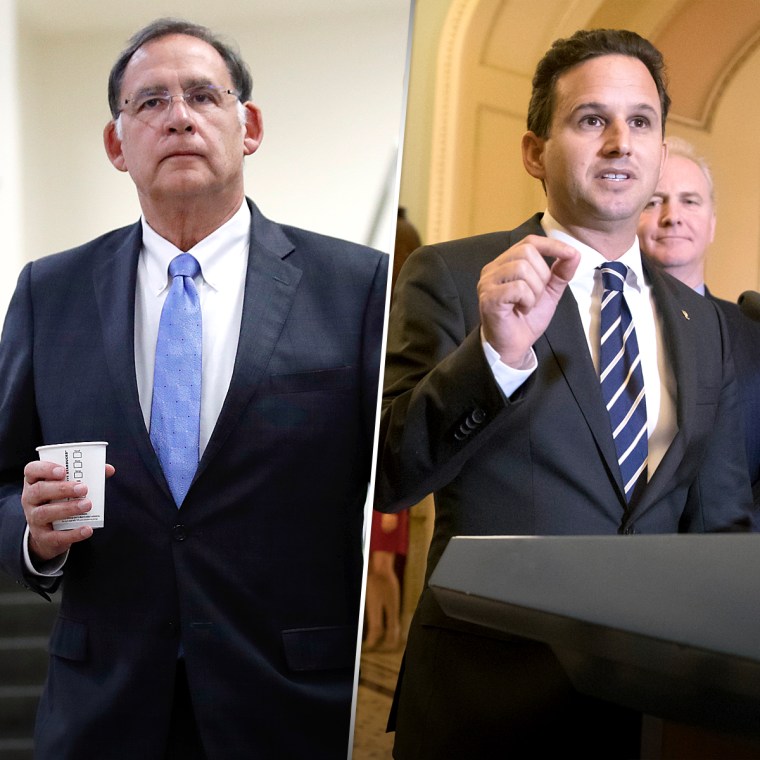 The Forever GI Bill went into effect Aug. 1, 2018, but VA announced Wednesday it would delay implementing the way the new law calculated housing allowances until Dec. 1, 2019. In some cases, that could mean that some student veterans are receiving fewer dollars than they are owed under the Forever GI Bill because the federal agency decided it would use a different rate for calculating GI Bill recipients' housing benefits.
NBC News previously reported that the VA privately told congressional staffers on Wednesday that they did not plan to repay some students who were paid less than they were due under the Forever GI Bill.
That would mean that VA was not planning to comply with the law.
"The VA's continued ambiguity about whether it will fulfill this legal requirement threatens to erode our veterans' confidence in the VA's ability to deliver promised care and benefits and demands close oversight and accountability," the lawmakers wrote Friday. "It is important that VA fix the technical and staffing shortages that contributed to its inability to implement the Forever GI bill so that it can continue to provide housing stipends to veterans."
The lawmakers asked the inspector general to investigate the following:
Will VA apply the Forever GI Bill housing stipend rates to make retroactive payments to GI Bill beneficiaries?
If not, what legal authority did the VA have to ignore the law?
Who is responsible for determining which veterans can receive retroactive payments?
How and when will VA process those payments?
How have VA's investment in its computer infrastructure at its regional processing centers affected delays in implementing the law?
How have staffing shortages at regional processing centers contributed to delays?
How is VA leadership organized to address computer infrastructure challenges at those processing centers?
How is VA leadership organized to address staffing shortages throughout the organization?
Boozman said that he asked VA Secretary Robert Wilkie at a hearing in September about GI Bill underpayments, and Wilkie promised to resolve the issue. But the senator said he required further assurances.
"When recent news reports suggested the VA was not acting to help veterans who have been shortchanged, the department outlined its plans to remedy the situation," Boozman said. "Those plans fall short. These veterans must be fully repaid for errors they did not cause and that is what I expect the VA to do."
But that's not the only fiery letter lawmakers sent on Friday in an attempt to address potential VA issues.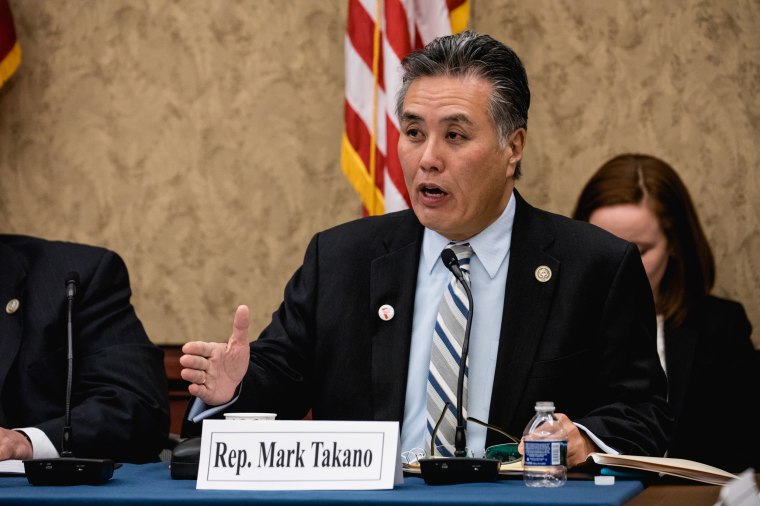 Rep. Mark Takano, D-Calif., led 24 Democratic members of the House Committee on Veterans' Affairs in sending a letter on Friday to Wilkie demanding that he be very clear whether the federal agency plans to make up the difference to those student veterans who may have been underpaid their housing allowances. Takano is expected to chair the committee when the Democrats take control of the chamber next year.
The letter notes numerous times when VA statements have been inconsistent and led to confusion over whether students who were shortchanged would be repaid under the Forever GI Bill once the law came into full effect on Dec. 1, 2019.
"This level of obfuscation from VA is unacceptable," the lawmakers wrote. "Student veterans were made a promise when we passed the Forever GI Bill and VA is legally obligated to follow through on that promise."
Members of the House Committee on Veterans' Affairs have been very dissatisfied with the statements that came from Veterans Benefits Administration head Paul Lawrence, who said Thursday at a congressional hearing that auditing all the education claims that were made prior to December 2019 could be "a tremendous amount of activity for no gain."
In the letter released Friday, Democratic members said they wanted to ensure that students would receive all the money they are owed in all cases.
Confirming NBC News' previous reporting, the letter from House Democrats said that "VA held a call with Congressional staff during which VA stated that it will be overly burdensome" to recalculate Forever GI Bill housing payments. The letter added that for this reason, VA said on the call that it "does not plan on retroactively correcting any underpayments" that were caused by the delayed implementation of the Forever GI Bill.
The letter requested that Wilkie provide "clear answers" to their questions, many of which were similar to those asked in Schatz and Boozman's letter.
Both letters were sent despite a statement released by Wilkie, Lawrence's boss, hours after the congressional hearing Thursday. Wilkie appeared to override Lawrence and commit to paying veterans the full benefits they are owed under the Forever GI Bill.
"Although VA has encountered issues with implementing the Forever GI Bill on Congress' timeline, we will work with lawmakers to ensure that — once VA is in a position to process education claims in accordance with the new law — each and every beneficiary will receive retroactively the exact benefits to which they are entitled under that law," Wilkie said in a statement.
Schatz said that this promise alone was not enough.
"Secretary Wilkie may be saying the right things, but until the VA invests money to address the ongoing staffing and IT challenges facing the claims backlog, our veterans will remain robbed of the benefits they were promised," Schatz said a statement. "I expect the Secretary to come up with a plan so that the VA can audit and process retroactive payments for underpaid or missed claims. And I look forward to the Inspector General helping us hold him accountable to that plan."