A former Penn State football player filed a federal lawsuit Monday against the school, accusing one-time teammates of committing hazing acts that simulated sexual assault and making threats of "I'm going to Sandusky you."
Isaiah Humphries named the school, football coach James Franklin and defensive tackle Damion Barber as defendants in the lawsuit.
The suit named as parties three other players — linebacker Micah Parsons, defensive end Yetur Gross-Matos and linebacker Jesse Luketa.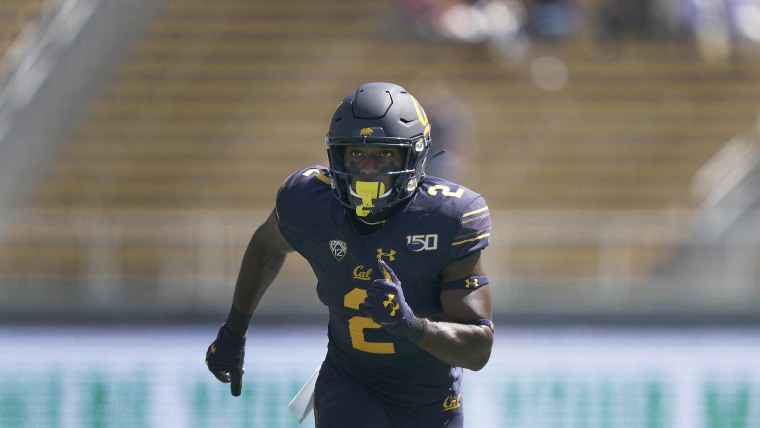 Humphries said the hazing and the ensuing retaliation he allegedly received from the school forced him to transfer from Penn State. He's now a student at the University of California, Berkeley, and a member of the Golden Bears football team.
During his only autumn at Penn State in 2018, Humphries said he and other underclassmen were frequently targeted for hazing acts that simulated sexual assault.
Players would allegedly regularly pin younger teammates to the floor and simulate "a humping action while on top" or place their "genitals on the face of the lower classmen." One of the players would place a "penis on the buttocks of the lower classmen and stroke his genitalia, simulating the action of ejaculation," among other acts alleged in the lawsuit.
Penn State was rocked by the Jerry Sandusky scandal in 2011 and 2012, when the former assistant coach to legendary head coach Joe Paterno was arrested and convicted for a string of sexual assaults against young boys.
The school and its football program were accused of covering up for Sandusky, leading to harsh penalties against the Nittany Lions imposed by the NCAA, the governing body of college sports.
"At all relevant times material hereto, the harassment and hazing ritual undertaken by defendant Damion Barber, Micah Parsons, Yetur Gross-Matos and Jesse Luketa included the participants stating to lower classmen, such as the plaintiff, 'I'm going to Sandusky you,'" the lawsuit said.
Penn State said it investigated all of Humphries' allegations and passed on its findings to Centre County prosecutors.
"The DA reviewed the case and decided that no charges would be pursued," Penn State Vice President Rachel Pell said in a statement.
Barber's case was also taken to the school's Office of Student Conduct and he was "determined ... to have committed prohibited behavior ... and sanctioned," according to the lawsuit.
Humphries' lawsuit didn't say how Barber was punished. The defensive tackle was suspended and didn't play in this past season's opener against Idaho for an unspecified violation of team rules.
When the plaintiff announced he was leaving Penn State, he thanked the school but left hints he was leaving Happy Valley with a bad experience.
"I have made many friends here that I will dearly miss and It's going to be hard to leave them here," according to a statement on Humphries' verified Twitter page on Nov. 28, 2018.
"But in order for me to grow and not lose the passion that I have for football and for everything that I value, I unfortunately will be transferring from this place."
CORRECTION (Jan. 16, 2020, 10:14 a.m. ET): A previous version of this article misstated the legal status of three Penn State football players named in a lawsuit. Players Micah Parsons, Yetur Gross-Matos and Jesse Luketa are named as parties in the lawsuit; they are not among the defendants.