An attorney for the police officer who fatally shot a black man in suburban Minneapolis earlier this week said Saturday that the cop's reaction "had nothing to do with race."
Philando Castile, 32, was killed Wednesday during a routine traffic stop in Falcon Heights, which is overseen by the St. Anthony Police Department.
The shooting prompted outrage nationwide — fueled in part because it was the second officer-involved shooting of a black man in as many days, and because Castile's fiancée, Diamond Reynolds, filmed the aftermath in a widely circulated Facebook Live video.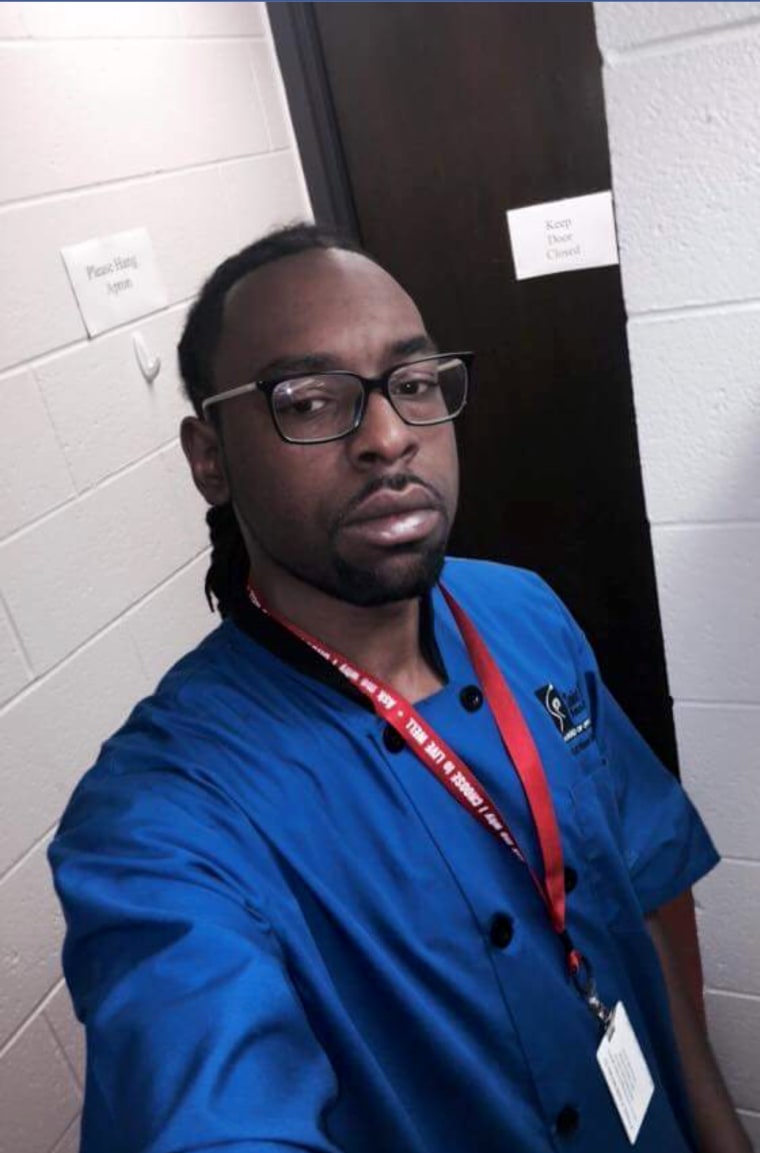 Reynolds said Castile, a school cafeteria supervisor, was shot five times as he reached into his back pocket to get his ID after informing the officer that he had a firearm he was licensed to carry.
The officer involved, Jeronimo Yanez of the St. Anthony Police Department, was placed on administrative leave, as was his partner, Joseph Kauser, according to the Minnesota Department of Public Safety Bureau of Criminal Apprehension, which is investigating the shooting.
Related: Philando Castile Shooting in Falcon Heights, Minnesota, Sparks Protests
Yanez's attorney said in a statement to NBC News that Yanez is "cooperating with law enforcement" and is "deeply saddened" for Castile's family.
"This is a tragic incident brought about by the officer having to react to the actions taken by Mr. Castile," Minneapolis attorney Thomas Kelly said Saturday. "This case has nothing to do with race and everything to do with the presence of a gun. Again, it has nothing to do with race, it has everything to do with the presence of a gun."
Yanez is a "sensitive man" who is very distressed by what's happened, Kelly added later in a phone interview.
"The emotional trauma from unrelenting coverage and publicity makes it harder to get back to work," he said, adding that the St. Anthony Police Department will decide when it's appropriate for Yanez to resume his normal duties — a time frame that could take anywhere from two to 20 days after his administrative leave began.
"It is critical to understand this incident had nothing to do with race. It had to do with the presence of a gun in the car," Kelly repeated.
Yanez is a Latino from South St. Paul, and has been an officer for almost five years, according to Kelly, who added that the officer graduated from Minnesota State University, Mankato.
Related: Philando Castile, Killed By Police During Traffic Stop, Remembered as Gentle Man
Yanez and Kauser graduated Mankato together with law enforcement degrees in 2010, according to a commencement program. Yanez graduated cum laude, the program shows.
The shooting in Minnesota came a day after another black man, Alton Sterling, was killed by police during a confrontation outside of a Baton Rouge, Louisiana, convenience store. That incident was also caught on video.
The two shootings were followed by a protest in Dallas on Thursday night against police use of deadly force that culminated with the fatal shootings of five officers by a lone gunman.