They can't sue the Boy Scouts of America for damages in the states where their clients say they were abused as children, so lawyers representing eight victims are taking a novel approach and taking on the organization at its "legal domicile" — Washington, D.C.
The lawsuit filed Monday in federal court by the Abused in Scouting team of lawyers argues that D.C. is the proper venue because the BSA was founded and incorporated in the nation's capital back in 1910 and the organization's congressional charter states it is a "body corporate and politic of the District of Columbia" – even though the organization is now headquartered in Texas.
The move is designed to take advantage of the two-year legal window that opened in Washington D.C. last May which temporarily eliminates the statute of limitations for victims who were abused as minors, allowing them to bring claims, said Aitan Goelman, one of the lawyers bringing the case. The victims are all from different states where they would be unable to file a claim.
"Yes, this definitely could set a new precedent," said Goelman in response to a question from NBC News.
"I don't want to call this experimental, I think we are on solid legal ground," Goelman added. "This is not designed to be a one-off. I think this provides us an opportunity to level the playing field for victims who live in states where the statute of limitations laws don't allow them to sue."
In their statement, the Abused in Scouting lawyers said if they are successful "then men from all 50 states will have the opportunity to hold the BSA accountable, not just the men from window states with recent legislation."
The Boy Scouts did not respond specifically to questions about the legal move or the complaint, which seeks unspecified damages and alleges the organization failed to protect the men from predators and tried to cover up the abuse but did highlight their dedication to preventing abuse.
"We steadfastly believe that one incident of abuse is too many and we are continually improving our policies to prevent abuse," the BSA, which is headquartered in Irving, Texas, said in a statement.
NBC News legal analyst Danny Cevallos called the move by the Abused in Scouting lawyers "a clever piece of venue shopping."
"The court can assert personal jurisdiction over the BSA in DC because they have a presence there and because federal statute allows it," Cevallos said.
But the strategy could still potentially backfire.
"This is because of the separate concept of 'Choice of Law'," Cevallos said. "For example, even if plaintiff gets into DC, the DC court could still be required to apply Texas law, and Texas's statute of limitations. Courts do this all the time, and sometimes it's not discretionary."
Attorney Joseph Cammarata, a legal expert who has represented Bill Clinton accuser Paula Jones and a number of Bill Cosby accusers, told the Washington Post that this legal strategy faces an uphill climb because sexual assault cases are typically brought in the locations where the incidents happened.
"They would have to convince a court that somehow, although the act occurred outside of D.C., that the corporation is responsible for the act in D.C.," Cammarata told the newspaper. "And that might be a tough road to hoe."
The Abused in Scouting lawyers currently represent 1,551 men nationwide who say they were sexually abused when they were children by scoutmasters and others involved in the venerable organization.
The lawyers made headlines last August when they filed a lawsuit that accused the BSA of continuing to cover up a "pedophilia epidemic within their organization" and said they identified 350 previously unknown scoutmasters and volunteers who allegedly preyed on boys — and whose names were not known to law enforcement or in the BSA's internal database, which critics have called "perversion files."
The eight John Doe's in the new complaint range in age from 39 to 32. They say they were abused when they were scouts in Arkansas, Florida, North Carolina, Nevada, Oklahoma, Texas, Utah and West Virginia.
One of the 39-year-old accusers said he was 11 when he was first abused by the assistant scout leader of Troop 191 in Lake Dallas, Texas, who is identified in the complaint as Anthony Lee Fruzia. He said the abuse continued for five years and that Fruzia tried to prostitute him out to "other adults who would pay to have sex with him," the complaint states. This accuser now lives in Hawaii. NBC News was unable to reach Fruzia for comment.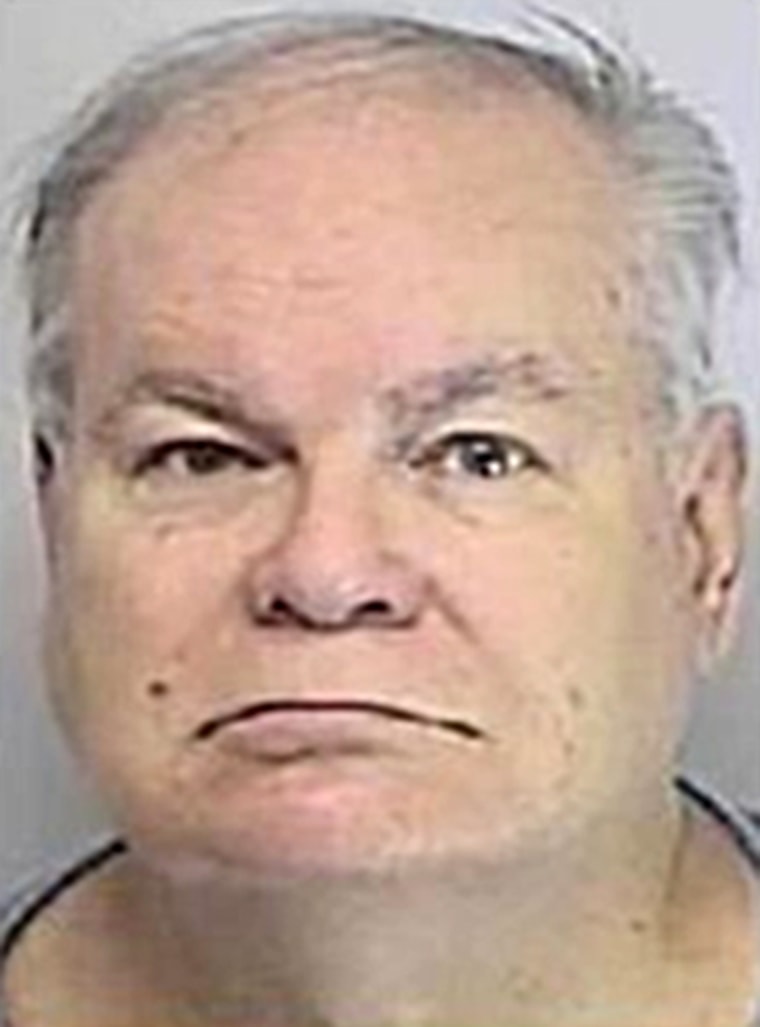 Another 39-year-old accuser says in the complaint he was between 11 and 14 years old when he was sexually abused by Paul Iwaniec, who was both his stepfather and a scout leader at Troop 224, which was based at a Mormon church in Morganton, North Carolina. NBC News unable to reach Iwaniec for comment.
Identified in the court papers as John Doe 2 and now a Virginia resident, he said Iwaniec awarded him merit badges "for performing sexual acts" and threatened to "kill him or his mother if he told anyone," the complaint states.
Iwaniec is a registered sex offender in North Carolina.