Prosecutors arranged a "sweetheart deal" for jet-set sex-offender Jeffrey Epstein but never bothered to tell more than 30 of the billionaire's alleged victims about the agreement, say lawyers for two of the girls.
The financier, who partied with young women at his Palm Beach mansion, pleaded guilty in a federally brokered deal in 2008 to a state count of soliciting an underage prostitute. He served 13 months of an 18 month sentence. Prosecutors said in court papers filed at the time that he may have had as many as 40 victims.
"There is good reason to believe that if the prosecutors had exposed their dealings to scrutiny by Jane Doe 1, Jane 2 and other victims," says a motion filed earlier this week, "they would not have reached such a sweetheart plea deal."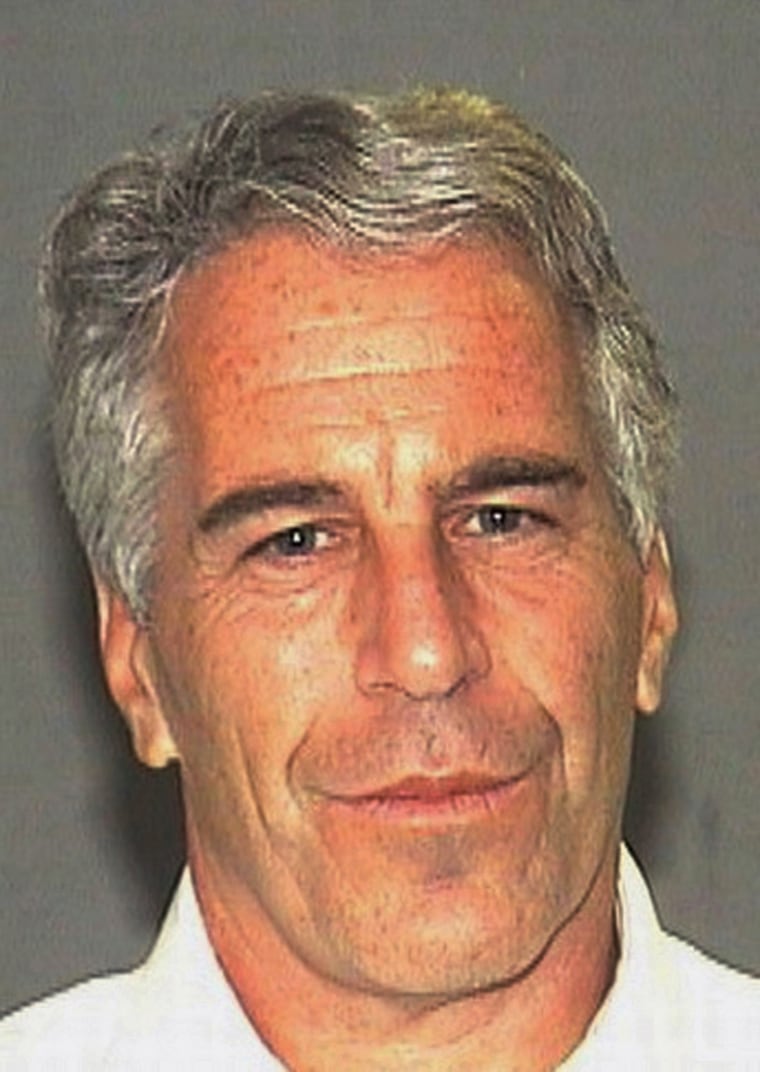 Jane Does 1 and 2 were 14 and 13 at the time of the alleged abuse. Epstein, 55 at the time of his plea, served his sentence in the county jail. Work release allowed him to spend most days at his office and nights behind bars. He then served a year of probation and was registered as a sex offender.
Attorneys Brad Edwards and Paul Cassell, who called Epstein's agreement "one of the most extraordinarily lenient plea deal arrangements in modern history," represent Jane Does 1 and 2 and filed a federal civil lawsuit in 2008 asking that the agreement be vacated. The motion they filed this week requested summary judgment prior to any trial on the grounds that prosecutors violated the Crime Victims' Rights Act of 2004 by failing to inform the victims of the deal.
According to the CVRA, a crime victim in a federal case "has the right to reasonable, accurate, and timely notice of any public court proceeding, or any parole proceeding, involving the crime," the right "not to be excluded from any such public proceeding," and the right to be informed in a timely manner of any plea bargain."
Epstein's deal included a non-prosecution agreement for any federal charges and a guilty plea in a state courtroom to a state charge. State prosecutors added a second charge of procuring, to which Epstein also pleaded guilty.
Wes Oliver, a law professor at Duquesne University, says he believes that based on Edwards and Cassell's motion and its citations that the CVRA may have been violated by prosecutors if the alleged victims were not informed that Epstein would be making a public plea.
Oliver, however, notes that while the motion asks for a finding that "the victims were wronged by the government … it is not at all clear there could be a remedy for this wrong."
"This statute only creates rights," said Oliver, "but provides no method to sanction the violation of those rights."
He also said that asking to have the agreement set aside would be an "uphill battle, to put it mildly," since prosecutors have the right to make a deal and do not have to inform the alleged victims of their negotiations or obtain their consent to the plea's terms.
"In this case," said Oliver, "the real question [is] whether there is any remedy available and should be addressed first. This motion really puts the cart before the horse."
The FBI, the U.S. Attorney's Office for the Southern District of Florida and an attorney for Jeffrey Epstein did not immediately respond to requests for comment.