One person has died and 15 people were injured Monday after a contractor working at a California home accidentally damaged a natural gas line that triggered an explosion.
Southern California Gas Company, or SoCalGas, confirmed that one of its employees died in the blast at the Murrieta home shortly after its crew members arrived.
SoCalGas identified the employee killed in the blast as Wade Kilpatrick, 31, a technician who worked with the company for 11 years. "He started in 2008 as a meter reader," the company said Tuesday in a statement to NBC News. "He leaves behind his mother, 6 brothers and a sister. One of his brothers is also an employee at the company."
Murietta Fire and Rescue Deputy Chief David Lantzer said that 15 others were transported for medical evaluation. Three of the injured were firefighters, the rest were civilians. Murietta Fire and Rescue said Tuesday that all three firefighters had been released from the hospital. The status of the 15 civilians who were injured is not yet known.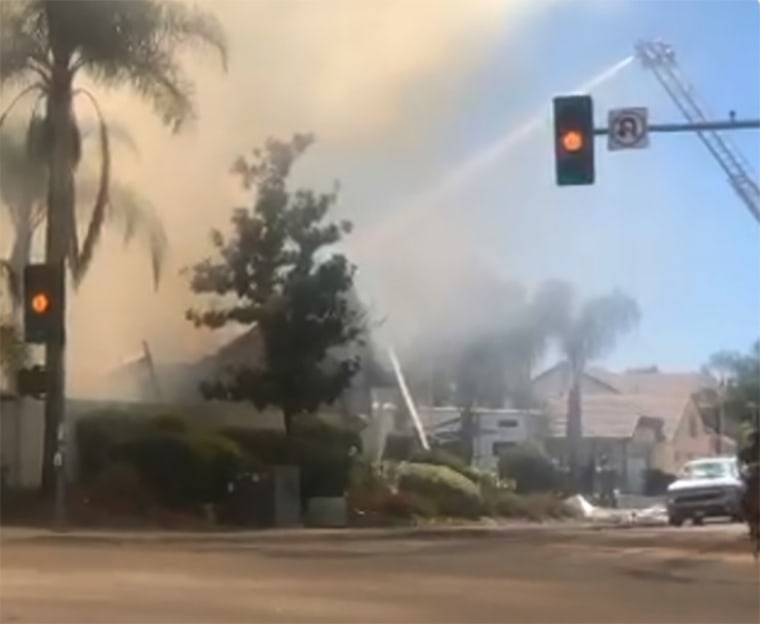 "We are deeply saddened to learn of today's incident which took the life of one of our employees, injured firefighters, and impacted others," the company said in statement. "Our employee was responding to reports of a damaged gas line at the home."
The contractor who is believed to have triggered the explosion did not call to have gas lines marked prior to digging as required by law, a SoCalGas representative said at press conference Monday evening.
Lantzer said at a press conference Monday that utility company crews arrived to the home at about 11:23 a.m. local time and the explosion occurred about 10 minutes past noon. SoCalGas said it was able to cut the gas flow to the house by 1 p.m.
There was no information on the severity of injuries.