At least two people died after an avalanche at an Idaho ski resort Tuesday, officials said.
The Shoshone County Sheriff's Office said in a statement late Tuesday that "5 individuals were rescued and 2 were recovered."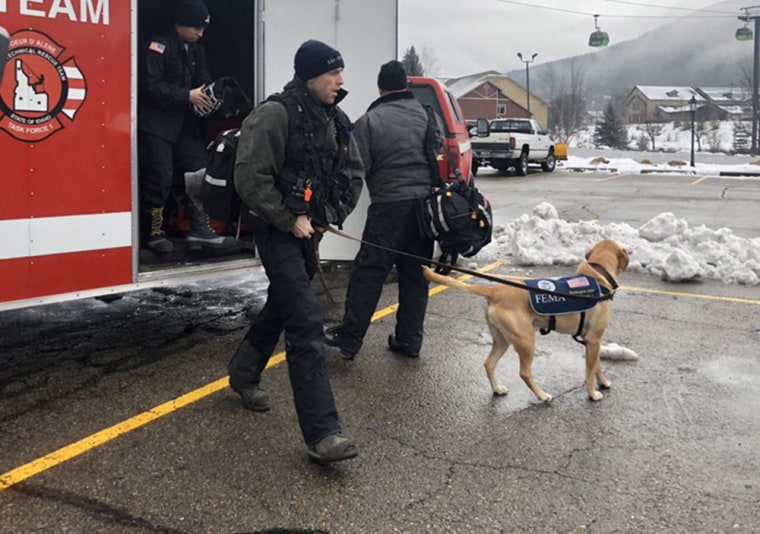 Five skiers were rescued with minor injuries, the resort said.
Silver Mountain said that it would have no further comment out of respect for the families.
"Indications are all skiers are now accounted for. Silver Mountain extends our deepest condolences to everyone affected," the resort, which is in the northern part of the state, said in a Facebook post Tuesday night.
The resort said the avalanche occurred around 11 a.m. in the Wardner Peak area.
The search for the missing involved dogs and probes, the resort said. The Silver Mountain Ski Patrol, the Shoshone County Sheriff's Office Search and Rescue and the Shoshone County Volunteer Search and Rescue were involved, the sheriff's office said.
A skier familiar with the area described Wardner Peak as having very steep terrain that is for experts.
The National Weather Service issued a backcountry avalanche warning that was relayed on behalf of the Idaho Panhandle Avalanche Center just after 8 a.m. Tuesday, and the warning was in effect until 6 a.m. Wednesday.
Download the NBC News app for breaking news
The warning did not apply to local ski areas in the forecast region.
Mark Turner, a meteorologist with the weather service's Spokane office, which is near the Washington-Idaho border, said the warning was prompted by recent heavy snow and wind conditions that raised the danger of an avalanche, especially in backcountry areas.