Sixteen people were injured when two groups opened fire on each other during an impromptu gathering of several hundred people to record a music video at a New Orleans playground Sunday night, police said.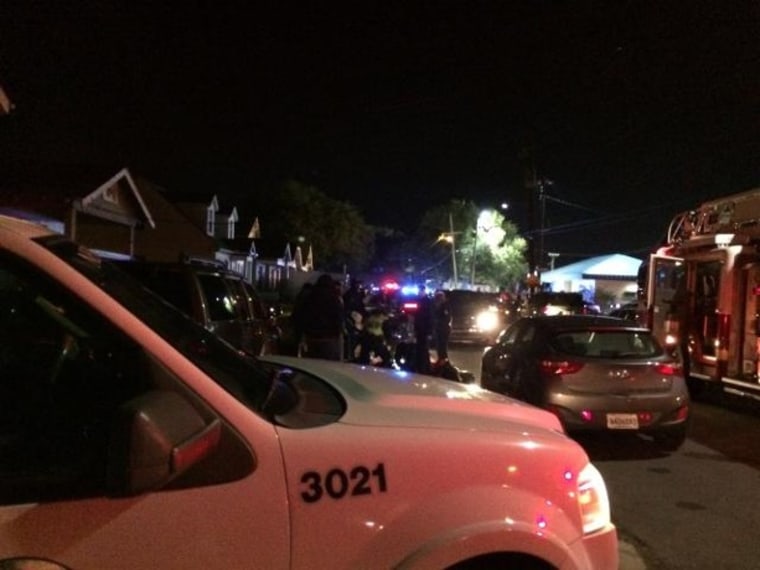 Ten people were taken to hospitals by ambulance, while six others were later learned to have arrived on their own, police said. The severity of their injuries wasn't reported.
Chris Goodly, 5th District commander for the New Orleans police, told reporters that at least three of the victims were found inside Bunny Friend Park in the city's 9th Ward, where more than 200 people had gathered.
Police Superintendent Michael Harrison told NBC station WDSU that the shootings may be gang-related.
Police said multiple units were assisting with a parade about a block away when they learned of the video session and were already on their way to the park when the shooting began about 6:15 p.m. (7:15 p.m. ET). Both of the groups that opened fire escaped on foot, police said.
Video published Sunday night by the New Orleans Times-Picayune showed multiple people lying on the ground being attended by emergency personnel or being taken away on stretchers.