One person died and at least 15 people were left injured after a car driving wrong way collided with bus in Chicago Sunday morning, according to officials.
The crash happened at approximately 5:58 a.m. when a Dodge Journey driving southbound in northbound lanes struck a No. 6 bus near the 4500 block of South DuSable Lake Shore Drive, local authorities said. The accident caused the car to catch fire.
Police had no information on why the car was driving in the wrong direction on Sunday.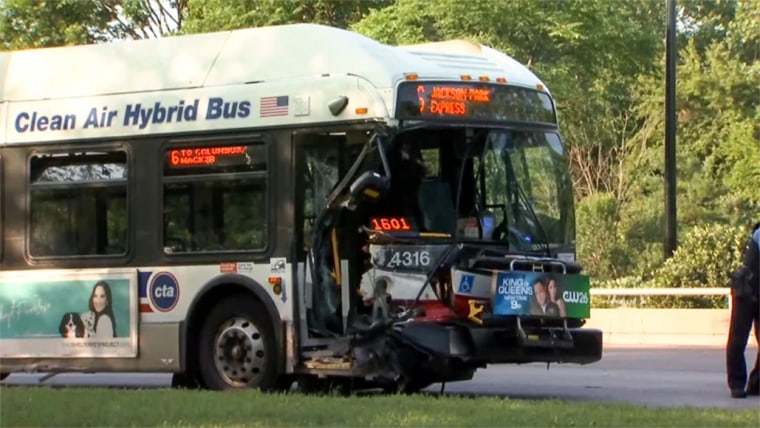 The male driver of the car and two female passengers were taken to local hospitals in critical condition, according to the Chicago Police Department. One of the passengers was pronounced dead at the hospital.
The bus driver and 12 passengers were also taken to a local hospital "with unknown injuries and or conditions," police said.
Seven other people refused medical treatment at the scene, the Chicago Fire Department said.
Officials have not identified any of the victims.
The northbound lanes of Lake Shore Drive were closed following the accident, according to the Chicago Fire Department.