At least 19 people were hospitalized after a crash between a tractor-trailer truck and a charter bus early Sunday morning in Virginia.
The crash occurred around 4:35 a.m. on the eastbound lane of Interstate 64, near the 100 mile marker in Nelson County at the August County line outside Charlottesville, when a tractor-trailer heading east lost control, authorities said.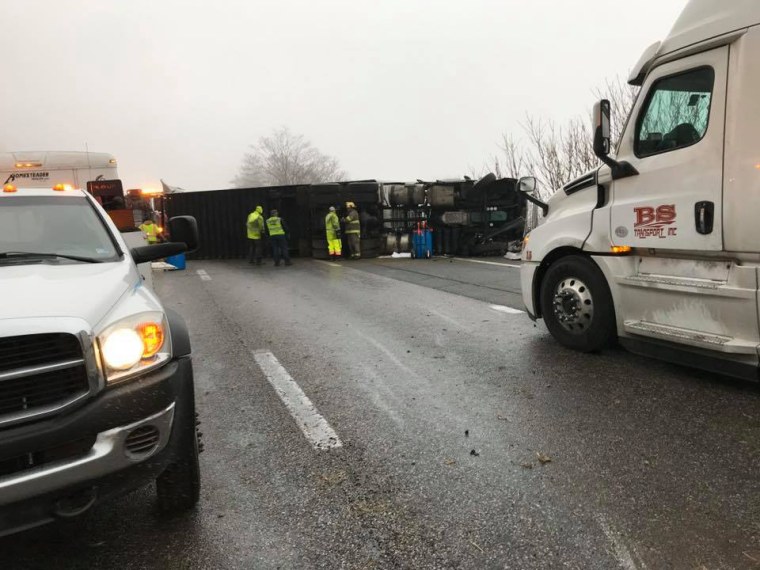 The truck hit a tour bus carrying around 20 passengers,Virginia state police said, adding the bus ran off the side of the highway.
The crash involved several vehicles, and shut down the highway in both directions for several hours.
Multiple fire departments responded to the crash that occurred pre-dawn when officials said the darkened road was slick and foggy. Virginia State Police blamed the weather for the accident in their initial reports on the crash.
15 patients were brought to the University of Virginia Medical Center, and other victims were brought to different hospitals nearby, NBC Charlottesville affiliate WVIR reports. The drivers of both the tractor-trailer and the bus were taken to the hospital for non-life threatening injuries.
The company that operated the bus, Silver Linings Tours, did not immediately respond to a request for comment.
No fatalities have currently been reported.