Five children were killed and more than 30 others injured, some critically, in a school bus crash in Chattanooga, Tennessee, on Monday afternoon, officials said.
Twenty-three of the 37 students on-board the bus were transported to area hospitals, according to Chattanooga Police Chief Fred Fletcher. The immediate cause of the crash was unknown, but no other vehicles were involved, police said.
Three of the deceased children were in the fourth grade, one was in the first grade and one was in kindergarten, school officials said Tuesday morning. Four of the victims were girls and one was a boy.
Six children remained in the intensive care unit and another six were admitted to hospitals but not critically injured. The other 20 were treated and released by local hospitals.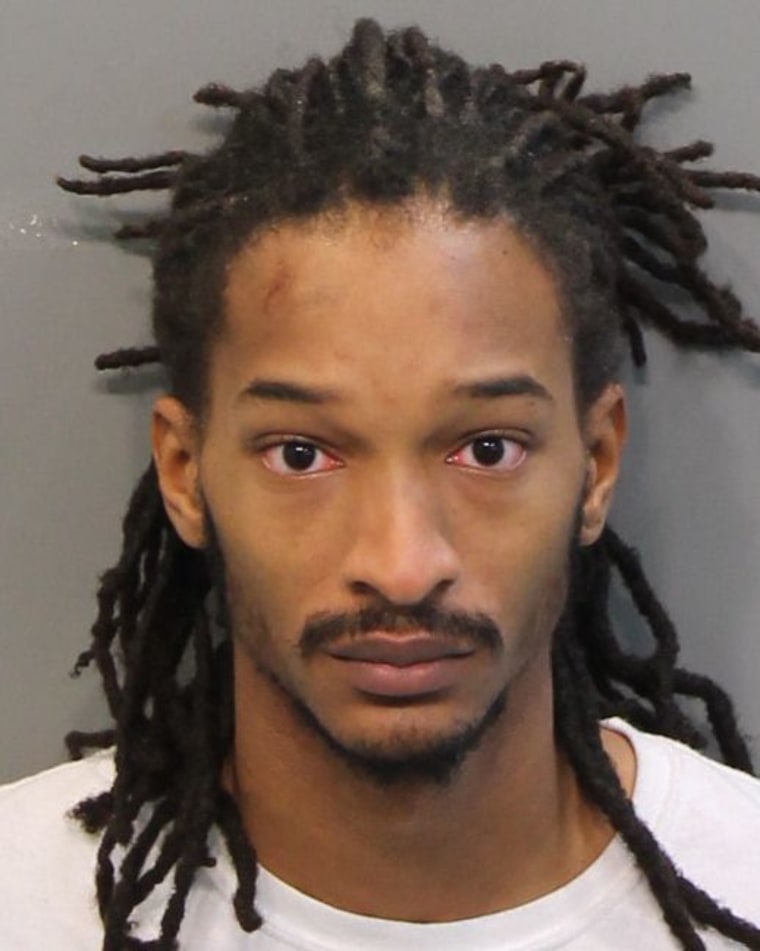 The bus driver, 24-year-old Johnthony Walker, was arrested on five counts of vehicular homicide, reckless endangerment and reckless driving, Chattanooga police said late Monday.
"Through our channels we can confirm there are children deceased," said a spokesperson for the Tennessee Highway patrol.
Officials earlier Monday said six children died, but Fletcher said late Monday that number was five.
The accident occurred just after 3 p.m. ET, as the bus carried 37 students ranging from kindergarten to fifth grade from Woodmore Elementary School home for the evening.
Fletcher described the accident as a "single-driver incident." The Chattanooga Fire Department tweeted photos of the accident that appeared to show that the bus flipped over after it struck a tree.
"What has happened today is every public safety officials absolute worst nightmare, but that is nothing in comparison to the nightmare that families and friends in our community are facing," Fletcher said.
A criminal investigation has been launched into the accident, according to NBC affiliate WRCB, and the school bus driver is said to be cooperating with police.
The National Transportation Safety Board planned to send a team of investigators Tuesday to review evidence at the scene. A final report could take up to a year, said agency chairman Christopher Hart.
He added that investigators would be looking at data recorders on the bus.
Fletcher said a warrant has been issued for the information box and video footage from inside the bus. He described the scene as "complicated" and said that both speed and alcohol are being investigated as possible causes of the accident.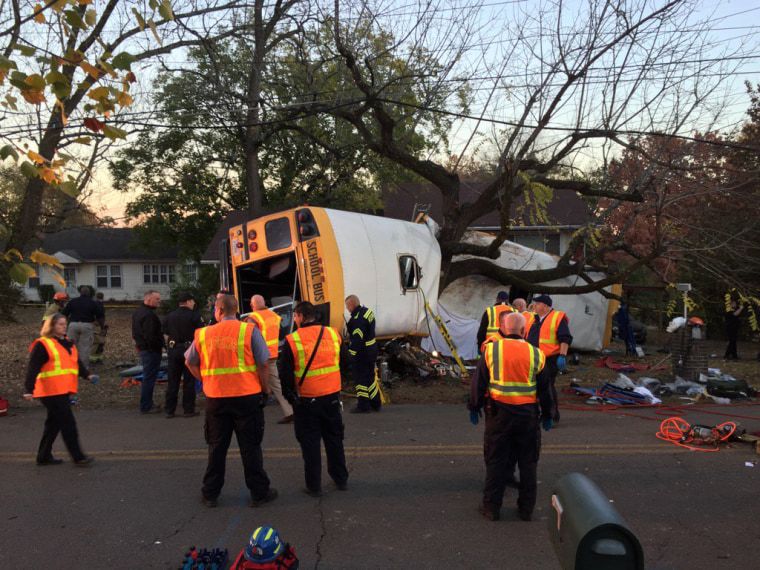 Eight-year-old Darrien Griffith looked stunned as he walked away from the scene of the accident. He was only wearing one shoe.
Griffith told WRCB that he thought two of his friends were still on the bus. His mother said she would take him to the hospital to get checked out.
Kirk Kelly, interim superintendent of Hamilton County schools, said schools will remain open Tuesday and counselors will be on hand to provide support to students, staff and families.
"This is one of the worst days we've had in the Hamilton County School Community," Kelly said. "Our thoughts and prayers go out to the families."
Local churches also arranged candlelight vigils to honor the children killed in the accident. And an area blood bank put out an emergency call for donations following the accident. Blood Assurance said area hospitals were in "critical need of blood."
Chattanooga Mayor Andy Berke asked for prayers for the students and families involved in the accident.