A shooting at a gathering in the Beverly Crest neighborhood of Los Angeles early Saturday killed at least three people and injured four, police said.
Beverly Crest is about 2 miles north of Beverly Hills.
Calls about a multi-victim shooting in the 2700 block of Ellison Drive came in around 2:30 a.m., Los Angeles police said in a statement. The home was a short-term rental property.
Officers found five victims with gunshot wounds. Three were announced dead at the scene.
The three dead victims were in a vehicle parked in front of the home where the gathering was, police said. The Los Angeles County Medical Examiner's office identified the victims as Destiny Sims, 26, Nenah Davis, 29, and Iyana Hutton, 33.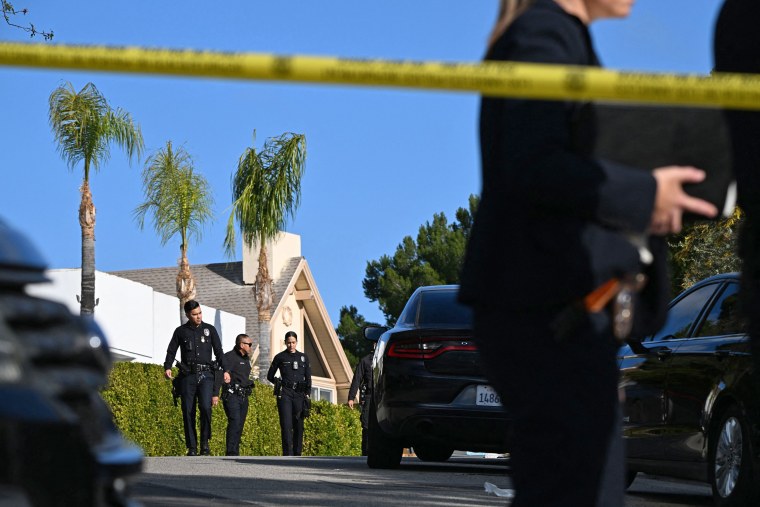 Police previously said the deceased victims were two men and a woman.
The four other victims were taken to local hospitals. Two were in critical condition, and two were stable.
The identities of the victims have not been released.
It was not an active shooter situation, Sgt. Bruce Borihanh said at a news conference Saturday afternoon.
No information was given about the shooter. Borihanh said police are working on identifying the "suspects."
Police ask anyone with information about the shooting to come forward.
It is the fourth mass shooting in California this month.
On Jan. 21, 11 people were fatally shot at a Lunar New Year event in Monterey Park, a predominantly Asian suburb of Los Angeles. Two days later, seven people were killed by a shooter in Half Moon Bay, and one person was killed and several others were injured in a shooting at an Oakland gas station.