Anxious families were awaiting word Saturday on whether their loved ones had escaped a raging inferno in Oakland, California, after at least nine people were killed during a late-night party at a converted warehouse.
At least two dozen people remained unaccounted for, officials said. "We expect the number of deceased to go up," said Alameda County sheriff's Sgt. Ray Kelly. "This is a very, very sensitive time."
Emergency responders have had to delicately trudge through the rubble in the search for more victims, Kelly said. He described a twisted mass of beams, wires, and wood that he called a "maze."
During the fire at the building — known as the Oakland Ghost Ship — the roof collapsed onto the second floor where the party was held, and parts of the second floor collapsed onto the first floor, officials said.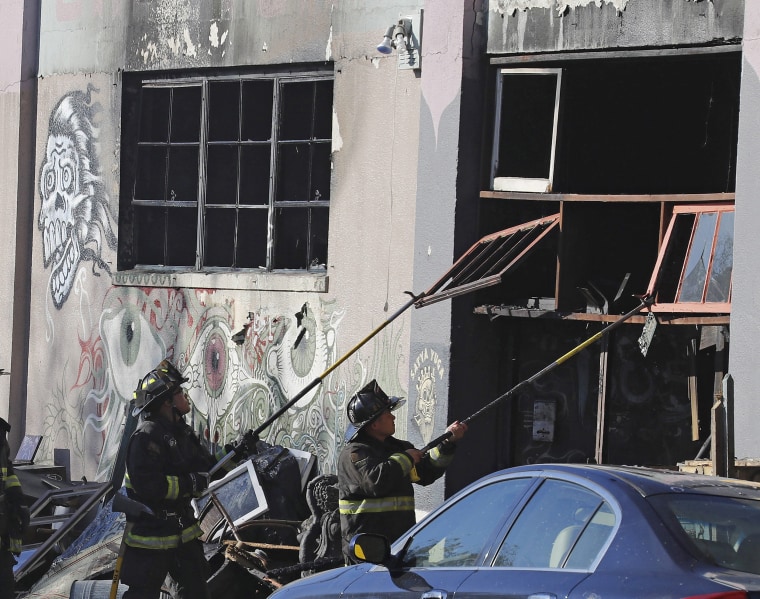 Fire Department Operations Chief Mark Hoffman said he saw no evidence of sprinklers. The first floor was an artists' collective made up of divided workspaces that Hoffman described as a "labyrinth."
Recovery crews were pulled out after the structure began to shift and became unsafe but later resumed.
"The building is very, very tricky to work," Kelly said, who expected crews to continue to work for the next 48 hours. "We have water that's still coming down on top of our people. There's beams, there's all sorts of wreckage and debris that we have to maneuver through."
The blaze happened at about 11:24 p.m. PT Friday (2:24 a.m. ET Saturday), while a party was being held in the "warehouse-type structure," Oakland Fire Department Chief Teresa Deloach Reed said. At least 25 people were unaccounted for, she added.
Hospitals received very few injured victims, Kelly said. "It appears that people either made it out, or they didn't make it out," he told reporters.
Related: Former Occupant of Warehouse Said Building Was 'Sketchy' and 'Unsafe'
Bob Mulè, a witness, told NBC News the building is a 24-hour artist collective. He said people started to smell smoke during Friday night's party.
"We were trying to figure out where the smoke was coming from and we saw where the fire was, it was on the back left corner of the space," he said. "It all happened really quickly. The fire went up really really quickly."
Mulè suffered burns and was still waiting to hear whether his roommate escaped the blaze.
Most of those who attended the party were in their 20s and 30s, and some were visiting from other countries, officials said, complicating identification efforts.
The building was last designated as a warehouse and did not have permits to serve as either a residence or an event space,Darin Ranelletti, the interim director of Oakland's Planning and Building Department, said.
Ranelletti confirmed his department had opened an investigation into the building Nov. 13 because of reports of blight and illegal construction inside the building. They were able to confirm the reports of blight, but they had not ascertained whether the reports of construction there were credible.
"We had an inspector attempt to enter the building," he said, adding that the inspector had made a visit Nov. 17. "The inspection had not concluded, and it was still underway."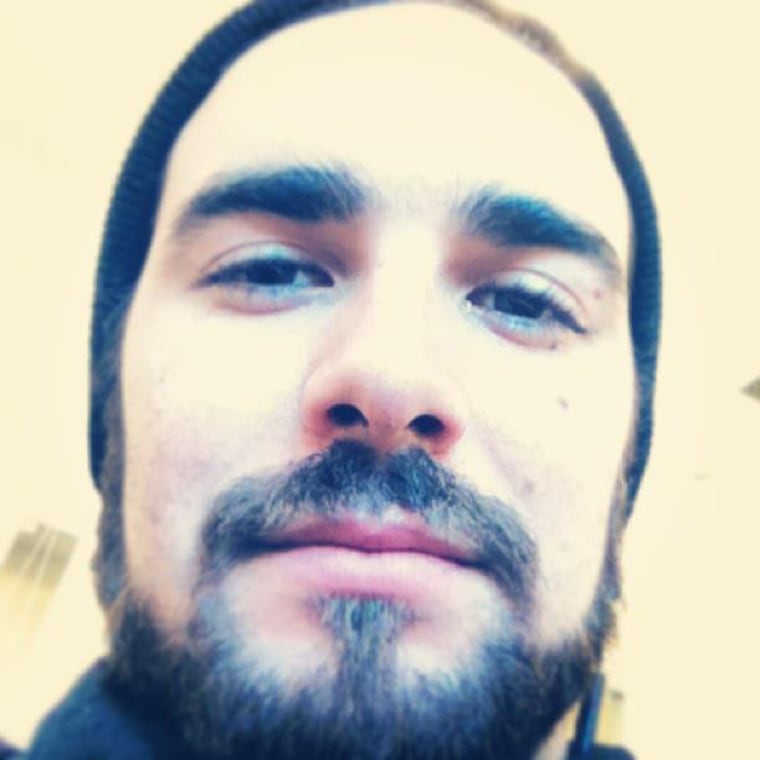 Danica Estrella told NBC News her 32-year-old brother, Brandon Chase Wittenauer, had been at the event and was still missing as of Saturday. The family was calling local hospitals trying to find Wittenauer, who is a full-time musician.
Also among the missing was Feral Pines, an immediate family member confirmed to NBC News. Pines had also been at the event.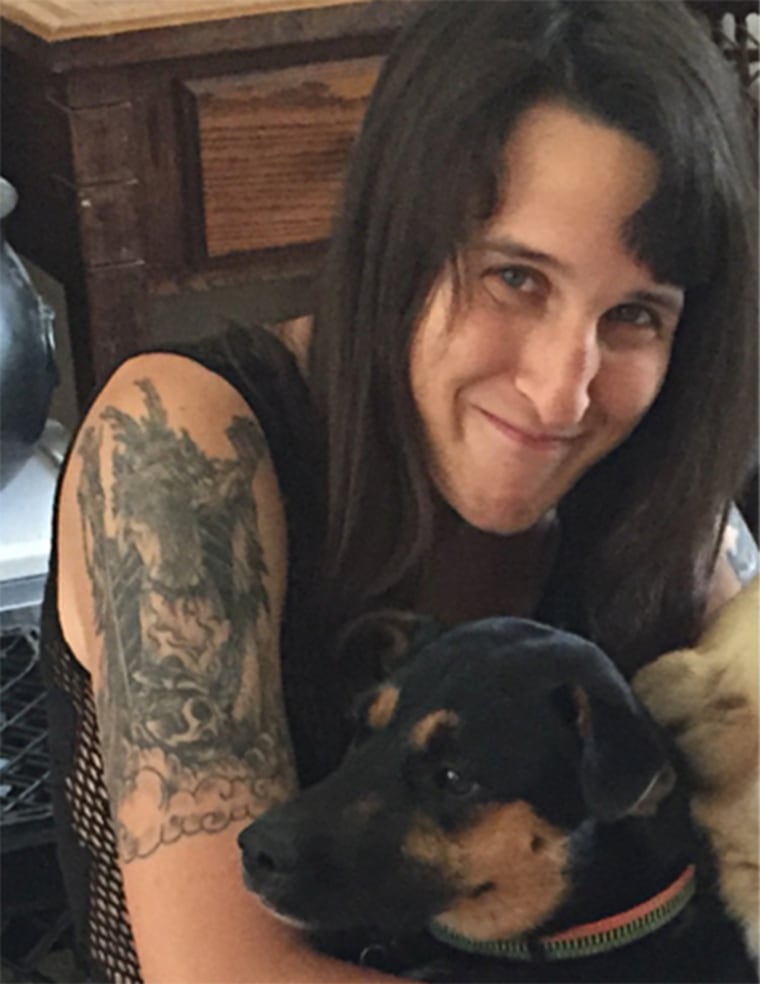 Other relatives and friends were posting about their loved ones on Facebook, listing them as either safe or missing to spread the word.
Distraught families gathered at an assistance center set up at the sheriff's substation. Dan Vega, whose brother is missing, told the San Jose Mercury News from the assistance center that the wait for answers was agonizing.
"I have my work boots, I have gloves, I just want to find him," he said.
No smoke alarms went off after the fire, officials said. There were two known exits from the building, Kelly said.
The owner of the building told NBC Bay Area through a family member that they rented the building for the last couple of years but did not regularly communicate with the tenants. The owner said they were "so sorry to hear about the tragedy and those injured and killed," and were trying to figure out what happened, but declined to comment further for legal reasons.
A task force was assembled to investigate the cause of the blaze.
"There's no reason yet to suspect arson, however you have to work these investigations at the worst-case scenario, and then downgrade from there," Kelly said. "Something as simple as a cigarette could cause a fire that could lead to something like this."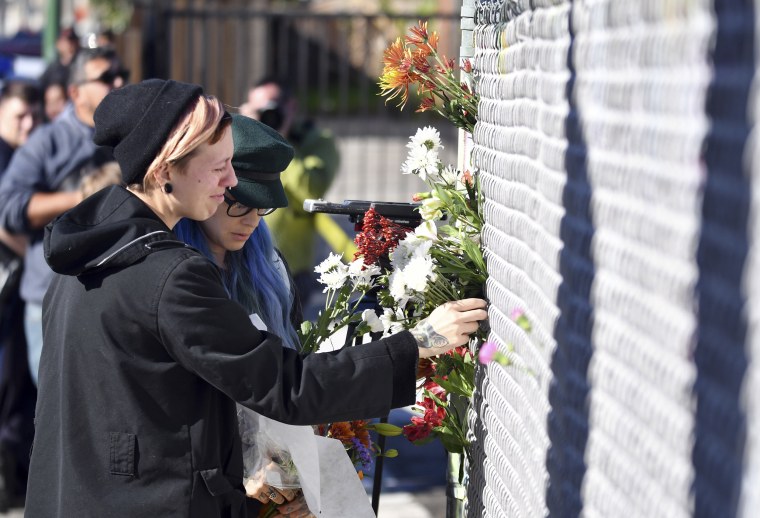 Oakland police were looking into the history of the building and its occupancy.
"We're not going to find out all those answers right now. We're very much focused on identifying those who are still missing, locating those who have suffered loss inside who are deceased," said police spokeswoman Johnna Watson.
According to records obtained by NBC Bay Area, the building was already under investigation for structural deficiencies before Friday's fire.
The Oakland Planning and Building Department launched an investigation into the habitability of the warehouse less than a month ago, citing an "illegal interior building structure."
Also in November, a "housing habitability complaint" was filed describing how trash piles up in front of the building, creating a blight in the neighborhood, a search of enforcement records on the Oakland Department of Planning and Building website shows.
Firefighters said "some victims may have been trapped in Friday's fire since they couldn't escape down a makeshift, one-way stairwell leading to the second floor that was built out of wooden pallets," NBC Bay Area reported. Authorities said the pallet stairwell caught fire and was instantly incinerated.
Oakland Mayor Libby Schaaf called the fire an "immense tragedy." She met with a roomful of people who have loved ones who are missing and said she was unable to give them much comfort.
"It is painful to tell them that it will be a considerable amount of time before we can give them the information and the closure that they deserve," she said.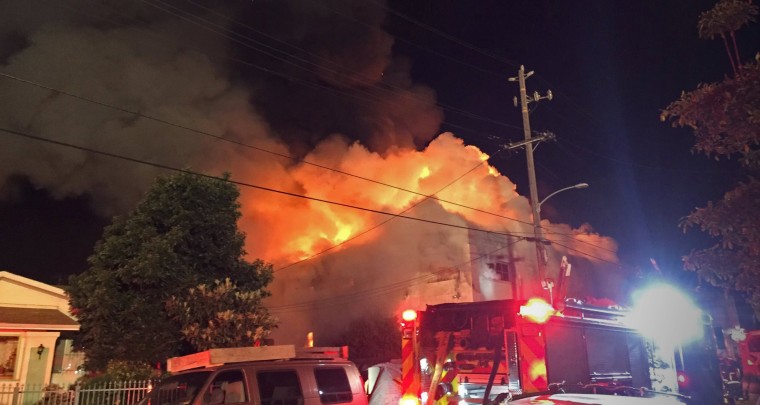 Nine bodies have been recovered and officials are working to identify them, Kelly said, but it is expected more bodies will be found as firefighters access a "maze" of twisted metal, wires and wood fallen on top of each other. Most of the nine bodies found were on the second floor, officials said.
Fingerprints of those found were being rushed for identification, and officials are discussing bringing in cadaver dogs and robots to aid in the search, Kelly said. Many of those at the warehouse were in their 20s and 30s, he said.
"Several dozen people that were thought missing here have been located and are alive," Kelly said. "So that's the good news that we have to offer at this time."
The recovery effort is expected to take at least 48 hours, possibly longer, Kelly said at a 6 p.m. news conference. Excavators will be punching holes into walls to allow access.
The Oakland Athletics tweeted a link for donations for those affected and said it would match donations up to $20,000. The amount was later increased to $30,000.
Another fundraising effort by the Gray Area Foundation for the Arts quickly surpassed its fundraising goal of $10,000 to help those impacted by the fire. Executive Director Josette Melchor said the campaign has raised more than $60,000 as of Saturday evening, and the money will help pay for burial costs and medical expenses.