On May 31, Tyler Weakley and her boyfriend, Corbin Smith, were headed to dinner in downtown Louisville when they stopped by the fourth night of what would become months of citywide protests over the death of Breonna Taylor, a 26-year-old Black woman killed by police. They had watched the peaceful protest for 15 minutes, they said, when things took a turn and they found themselves fleeing from tear gas and rubber bullets and then getting arrested.
Five months later, Smith and Weakley are living in limbo. They face charges from that night — an unlawful assembly misdemeanor for Smith and a rioting felony for Weakley — but are still waiting to learn if they will really be prosecuted. The young couple say they had planned to move to Cincinnati, but just had to extend their lease in the Louisville area, where an overwhelmed court system has yet to resolve hundreds of cases tied to the ongoing protests.
"I'm angry about it, because we got charged for stuff that we just did not do," Smith said. "And now, it's just holding over our heads."
During a spring and summer of protests, police in cities around the U.S. arrested thousands of protesters for charges ranging from misdemeanors like disorderly conduct to offenses as serious as assault and arson. In many cities where protests made national news, NBC News found that prosecutors have dropped the bulk of the cases tied to arrests of protesters, focusing on the most serious alleged offenses.
Things are different in Louisville. Because of a county court system that has limited operations during the pandemic, the way criminal charges are filed in Kentucky and a prosecutor who critics say seems reluctant to dismiss charges en masse, hundreds of protesters have not yet had their day in court. Many, like Smith and Weakley, have been waiting for months.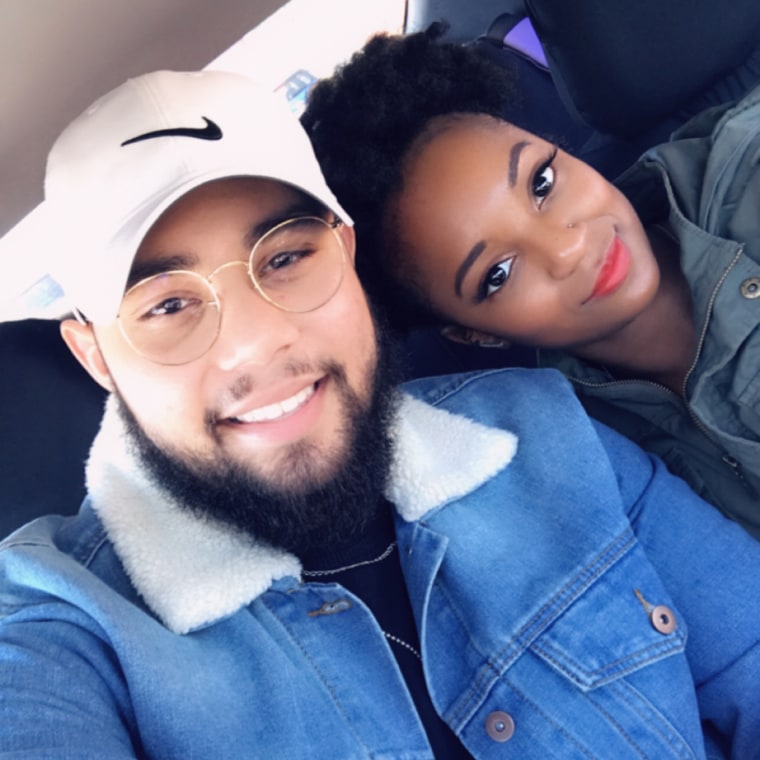 "I know it weighs heavy on me, and every judge here," said Chief Judge Anne Haynie of Jefferson County District Court in Louisville, which is responsible for the initial processing of protester cases. "I always try to treat people the way I would want to be treated. I wouldn't want to have been charged in May, and here it is October and I've never seen a judge."
Since protests began in Louisville, the police have made roughly 800 arrests, from a "Granny for Breonna" to children as young as 13, police data shows. Protesters usually receive misdemeanors, but charges have also included felonies like wanton endangerment and rioting.
In interviews with NBC News, over two dozen protesters, the ACLU of Kentucky, the NAACP Legal Defense Fund and local defense lawyers said the way police have charged protesters appears random and, at times, disproportionate. But in Kentucky, unlike many states, prosecutors don't prescreen charges before they go to court. Once a person is arrested and charged by police, the defendant is immediately given a case number reflecting what police decided — regardless of whether it is a felony or misdemeanor. After that, a prosecutor can file a motion to dismiss or alter those charges at any time, but defendants are in the justice system.
For nearly five months, County Attorney Mike O'Connell, the top prosecutor for the district court, largely opted not to use those powers, except for two occasions where he dismissed felonies from high-profile, controversial incidents. Rather than drop the majority of protest cases, he is reviewing evidence for each charge in turn, according to a spokesperson, a process that would normally begin at the initial court date — which many protesters still have not had. Today, the majority of protester cases remain unresolved.
"COVID has slowed our entire court system but as these protest-related cases come onto dockets we have a team of prosecutors reviewing the charges and evidence," the spokesperson wrote to NBC News. "If appropriate, we are dismissing charges."
Asked to respond to allegations from advocates that the charges are disproportionate and that court delays are harmful to the accused, the county attorney's spokesperson reiterated that prosecutors need to review each charge in turn, and again cited backlogs due to Covid-19.
This week saw some of the first progress in the county attorney's review process, as over 350 protest-related cases had their initial court date, and about 100 misdemeanors were dismissed, according to a pro bono legal team representing protesters. But advocates say that the county attorney should simply drop most protest-related charges, especially in light of coronavirus-related court delays. Roughly 22,000 criminal cases are backlogged in Louisville's district court. There have been no jury trials since March, and less than half the criminal courtrooms are operating. Until September, there were no regularly scheduled hearings for defendants out of custody, which covers most protesters.
Meanwhile, the protests continue, and approximately 200 protesters have been arrested in the past month. Those arrested since May include many young, first-time offenders — high school and college students. Amid the delay, they worry about jobs, housing, college applications, scholarships and even the ability to vote in future elections across the U.S.
"I've never seen anything like this," said Ted Shouse, a veteran criminal defense attorney who works with the Bail Project in Louisville. "To have these folks walking around with criminal charges over their head for this amount of time is extraordinary and damaging to their lives."
'A much, much longer delay'
Smith and Weakley, two health care workers in their 20s, stopped to watch a protest on May 31 to "show support for the community," they said in a court filing. They told NBC News they never expected to face tear gas, flash bangs, pepper balls and rubber bullets, or become plaintiffs in a lawsuit filed by civil rights groups, including the ACLU of Kentucky and NAACP Legal Defense Fund, against the Louisville Metro Police Department over use of force.
While running from the chaos to their car, Smith and Weakley say they encountered approximately 40 officers in riot gear who drew guns. They kneeled, hands raised, and were then tackled by five officers each and arrested, according to the lawsuit. "I kept asking, 'OK, so what are we going to jail for?" said Weakley, adding that neither she nor Smith has ever been in trouble with the law.
They spent the night in jail. Both got curfew violations. But while Smith also left with a misdemeanor unlawful assembly charge, Weakley received felony rioting, which carries a prison sentence of one to five years. Nearly five months later, the criminal charges are still looming. They recently postponed plans to move to Cincinnati together, concerned that the charges would complicate jobs, housing and medical licensing for Weakley, who is a pharmacy tech at a cancer center.
"I've been anxious for five months," said Weakley. "That's a long time for me to wait and figure out what I need to do to get my life going."
The Louisville Metro Police Department and the Office of the County Attorney declined to comment on specific cases. But court officials emphasized that coronavirus was complicating protesters' situations.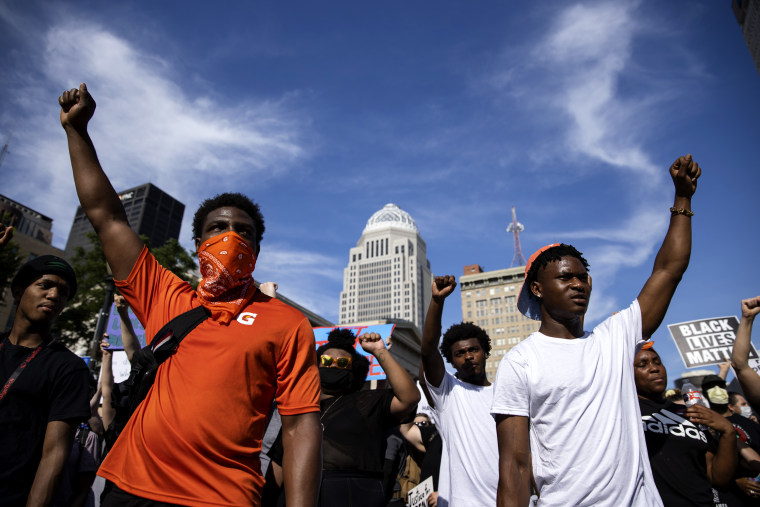 "There's no other way to say it except that is a much longer delay than would have occurred pre-Covid," said Haynie, the judge. "I mean, a much, much longer delay."
These days, criminal court is largely virtual, though parties can appear in-person. Challenges abound, from barking dogs in Zoom court to Covid-19 cases at the county attorney's office in September. People keep missing their court dates, because their contact information is increasingly outdated, Chief Judge Haynie said. So the court decided to process cases after September on a normal timeline, while chipping away at the backlog in tandem. So far, they have made it to mid-April, she said.
The court is working hard to catch up, Haynie said. But Kentucky's chief justice called the delays "inexcusable" in a scathing letter to the court last week, noting the "shocking" backlog is by far the worst in the state. He directed the court to send him a plan to fix it.
But similar problems are afflicting courts nationwide, including every jurisdiction NBC News contacted. New York City had 41,000 criminal cases pending in September, up over 40 percent from last year. Seattle's criminal court reported a 45 percent backlog increase. The number of pending cases in Houston's criminal court — still dealing with the aftermath of closures from Hurricane Harvey, now combined with coronavirus — hit 80,000 cases in July, nearly double the previous year's count, NBC Houston reported.
Courts around the country are trying a variety of solutions to get things back on track, but jury trials, which cannot easily transition to virtual, are one of the biggest hold-ups. Seattle's criminal court has resumed some, with selection done virtually and courtrooms rearranged for social distancing, Louisville's has not. In Texas, where there were roughly 9,000 last year, there have been just 16 since March, according to Texas Supreme Court Chief Justice Nathan Hecht.
"There's been nothing like this in recent history," said Hecht, who is also board chair of the National Center for State Courts, which is supporting local courts grappling with the pandemic. "For six months you can't operate at all? Nothing even close."
Then came the protests
Two months into coronavirus-related shutdowns, the justice system was further strained as an estimated 15 million people took to the streets following the death of George Floyd.
"In large demonstrations and protests it's not uncommon for the police to over arrest," said Tim Zick, a professor at William and Mary Law School who studies the First Amendment right of assembly. "They'll sweep in journalists, bystanders and people who have no ill intent and aren't engaged in any unlawful activity. And they'll sort those cases out after the arrests are made, and oftentimes they'll simply drop or dismiss the charges."
Generally, this is how local prosecutors across the country have handled the protests. When NBC News contacted prosecutors in Chicago; Houston; Kenosha, Wisconsin; Los Angeles; Minneapolis and St. Paul; New York City; Portland, Oregon; Seattle; and St. Louis — all of which made national headlines for civil unrest — they had largely declined to prosecute, dismissed or resolved most cases. The remaining cases tend to be violent or destructive felonies like looting or assault.
Following protests at the end of May, Houston's prosecutor conducted a week-long review of protester charges, resulting in the dismissal of nearly 800 criminal cases. Portland's district attorney's office rejected 84 percent of the 832 cases it had processed by Oct. 21 and launched an online data dashboard to track protest cases. Prosecutors in L.A. and New York announced they would decline to pursue charges against peaceful protesters and issued statements in support of protesters' rights in June.
In Kentucky, a county attorney doesn't have the power to decline charges sent over from the police. Whatever the police write on charging documents goes into the court system.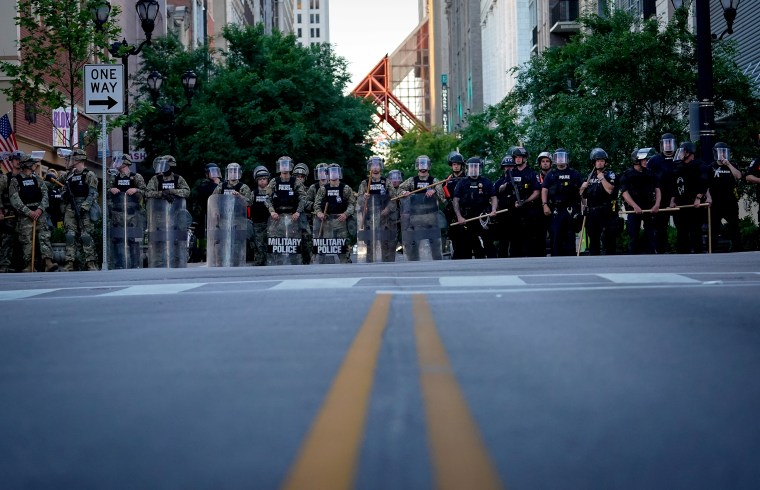 For protesters, that has included a wide array of felonies, including intimidating a participant in the legal process, wanton endangerment and rioting. For example, no other local jurisdiction NBC News contacted saw felony rioting charges brought against protesters, except Portland, where the county district attorney issued guidance to police that he will not pursue them unless in connection with other crimes like property damage, theft or use of force.
When asked how charging decisions were made for certain charges, the police department referred NBC News to legal statutes. The Office of the County Attorney office said it did not provide charging guidance to police.
That is no surprise to Shouse, the Louisville attorney who is coordinating representation for about 500 protester cases with 112 volunteer lawyers.
"The way [the police department] has charged the protesters has been completely haphazard and almost random," Shouse said.
In interviews with NBC News, protesters in Louisville recounted how similar actions led to starkly different legal outcomes. Sometimes siblings, couples and occupants of the same car who were arrested together received disparate charges. Live camera footage from June 30 showed police breaking up a crowd downtown, including a Black livestreamer who later got felony riot charges, while a white livestreamer got a misdemeanor unlawful assembly. The next day, local TV station WDRB captured police running into a crowd on a sidewalk and arresting only one person — a Black livestreamer — who was then charged with criminal trespassing.
Given concerns over the validity of charges, the majority of protest-related cases should be dismissed, said Shameka Parrish-Wright, who runs the Bail Project in Louisville, "Protest is not provocation for over-policing and overcharging, but that's exactly how it looks in Kentucky."
Leland Hulbert, a Louisville defense attorney and a former local prosecutor, said it's not unusual to see police opt for harsher charges at the time of arrest. "Typically, police tend to charge first and let the prosecutors sort it out after the fact."
A big haunt
As of Friday morning, hundreds of protest-related cases remain unresolved.
For nearly five months, O'Connell has appeared reluctant to use his powers of mass dismissal, though he twice dismissed felonies related to high-profile incidents. He dismissed over 80 felonies against protesters, including several celebrities, arrested for demonstrating on the attorney general's lawn. He also dismissed 18 felony rioting charges against a group including Kentucky's only Black female state legislator, Rep. Attica Scott, her 19-year-old daughter and Parrish-Wright. They were arrested while walking to get inside a church before curfew, according to their livestream, and later accused of setting fire to the library in the district Scott represents.
Meanwhile, most protesters just have to wait for their cases to inch through the backlogged system for the prosecutor's office to review in turn, a process that "takes time and is ongoing," and normally begins at the initial court date.
This week, as hundreds of protestors saw those long-awaited initial court dates, the county attorney's process yielded some of its first results, including about 100 dismissals.
Dismissal of charges is not a given at that court date. No misdemeanors were dropped for Scott's group during their initial court date on Oct. 6, for example. Weakley appeared in court to plead "not guilty" while in custody, but there has been no move to lower or dismiss her charges in the nearly five months since. Smith still does not have a court date.
Protesters continue to gather in "Injustice Square Park" across from the courthouse, risking charges that have no clear timeline for resolution. Even pending low-level offenses have had consequences, protesters say, including exclusion from jobs in child care and health care.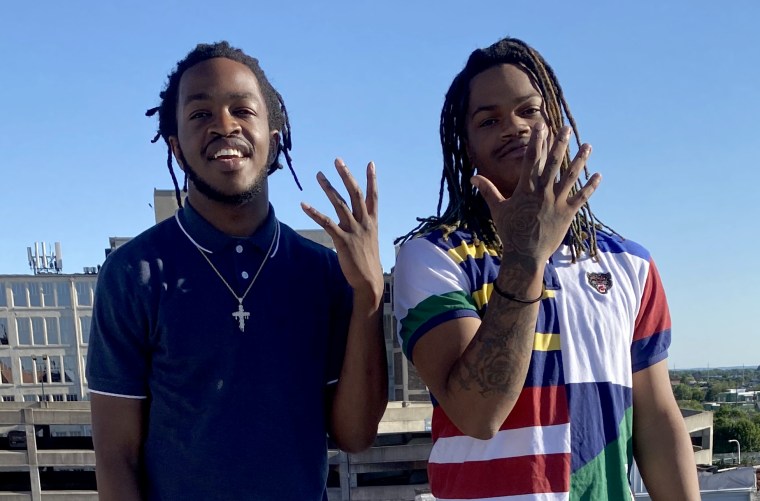 For Markice Armstrong, a 24-year-old Black Louisvillian, an arrest for low-level offenses threatens his probation status for a robbery from 2018. He said all he did before getting arrested on May 31 was run away from the police firing pepper balls and tear gas before the 9 p.m. curfew. But now, he could be headed to prison for 10 years, according to his lawyer. "It's a big haunt on my life," Armstrong said.
Christian, Markice's 22-year-old brother, got a heavy bruising and a felony rioting charge that night, though he said he too was peaceful the entire time. He lost his job after he did not show up while in jail for over two days, he said. As his case approaches its fifth month unresolved, his main concern is the birth of his daughter in December. "What if they do give me the five years? I'm not going to see my child until she's 6," he said.
The brothers' cases are both pending.
"The beating, the bruising, that passed," Christian said. "Bad dreams pass. It's just right now my future that I'm worried about."