Jerry Lewis, the legendary actor and comedian, has died, his talent agency said Sunday. He was 91.
Lewis's agent Jeff Witjas confirmed that he died at his home in Las Vegas, Nevada.
"He was surrounded by loved ones," added his publicist Nancy Kane, who said Lewis died Sunday morning.
The multi-faceted star became known as the funnier half of slapstick comedy duo Martin and Lewis, which he formed with singer Dean Martin. The two talents began their partnership at the legendary 500 Club in Atlantic City in 1946 before hitting the big time at New York City's Copacabana Club.
The two — Martin the Casanova and Lewis the clown — would go on to produce a number of movies through the late 1940s and early 1950s, including "My Friend Irma," "The Caddy," "The Stooge" and "Pardners." In total, the pair made 17 movies together, all of them considered box-office hits at the time.
They even enjoyed hosting an NBC series, known as "The Colgate Comedy Hour," from 1950 to 1955. Lewis was only 24 when the show began.
However, the two split in 1956 after the release of the film "Hollywood or Bust," ending the legendary 10-year partnership.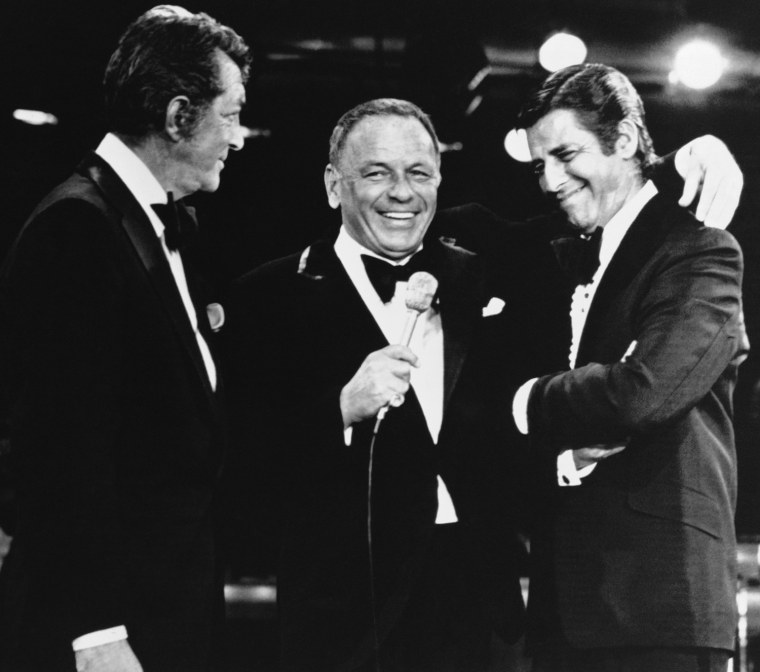 But the popular and ever-zany entertainer would go on to enjoy a long solo film and stage career, signing one of the most lucrative film contracts of the day — $10 million over seven years. Paramount also provided him complete control, a rarity at the time, allowing him to write and direct as well as act in his many hit movies through the 1950s, 1960s and 1970s, including "The Nutty Professor," "The Bellboy" and "The Ladies Man."
Lewis was best known for his cross-eyed character, known as "The Idiot." A naïve, loose cannon who bumbled his way to victory, Lewis's lovable loser performances would go on to influence numerous actors and comedians.
PHOTOS: Jerry Lewis Dies at Age 91
"That fool was no dummy," actor Jim Carrey wrote on Twitter. "Jerry Lewis was an undeniable genius an unfathomable blessing, comedy's absolute! I am because he was!"
He would go on to make more than 30 movies solo, though their popularity began to ebb and he became known for his crankiness and difficult nature at times.
In 1994, he took his talents to Broadway, where he landed a leading role in as the devil in "Damn Yankees," becoming the highest paid Broadway actor at the time — reportedly earning an unheard of $40,000 a week.
Yet he never strayed too far from Hollywood, continuing to star in films. His final appearance was as the title character in the 2016 drama "Max Rose."
His passion for performance was also showcased on behalf of charitable causes. Lewis was a well-known advocate for muscular dystrophy research, hosting his famous Labor Day telethons from 1966 until 2010.
The Telethons for "Jerry's kids" are credited with raising approximately $2.5 billion for the Muscular Dystrophy Association during Lewis's 54-year tenure as its host. The first broadcast, a 16-and-a-half hour affair in 1966, was only aired by a single New York City television station — yet it still brought in more than $1 million for the MDA.
Lewis received no pay for the event, according to the MDA, which ended the telethons five years after Lewis' departure.
Later in life, children's issues also became a focus, which led to the advent of "Jerry's House" — an organization that hoped to help ill, disabled, traumatized and disabled children through therapy and humor.
A number of comedians, actors and stars said they were saddened by the news and toasted the longtime star.