Beloved ring announcer Howard Finkel, whose voice was synonymous with the rise of professional wrestling throughout the 1980s and '90s, has died, World Wrestling Entertainment announced on Thursday.
He was 69. A cause of death was not specified in the announcement.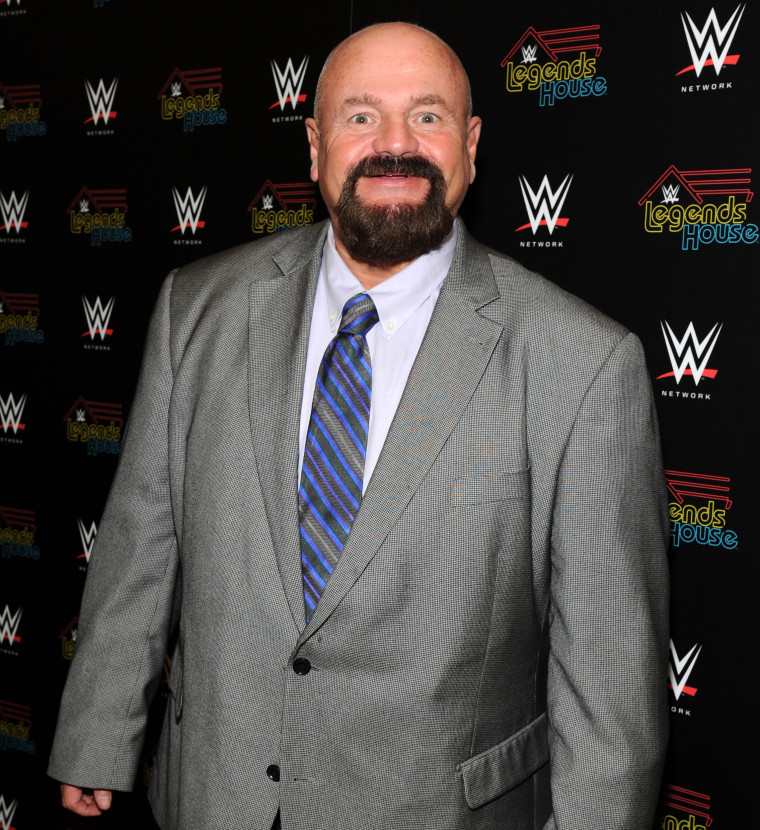 "When considering the greatest ring announcers in the history of sports and sports-entertainment, you'd be hard-pressed to name one better than Howard Finkel," according to a statement by WWE.
Nicknamed "The Fink," the Newark native first joined World Wide Wrestling Federation (WWWF), a forerunner to today's WWE, in 1975.
He was inducted to the WWE Hall of Fame in 2009.
"The Fink became the first — and eventually longest-serving — employee," the WWE said. "Finkel's distinctive voice was instantly recognizable, and for more than two decades Superstars such as The Ultimate Warrior, 'Stone Cold' Steve Austin and more would have a title victory marked by The Fink's signature call, `and NNNEEEWWW World Champion!' "
Tributes for Finkel flowed from throughout the pro wrestling community as word of his death spread.
Retired wrestling champion the Iron Sheik said Finkel always made him smile and added in a statement: "FOREVER I LOVE YOU."
Wrestling icon Hulk Hogan said he could always count on Finkel's friendship, through thick and thin.
Hogan recalled when he was persona non grata with WWE CEO Vince McMahon after testifying in federal court about steroid use in the industry.
"Howard would call on a consistent basis to tell me to always keep my head up, it was 'never say never' and 'you and Vince will work it out,'" Hogan tweeted.
He added: "RIPI, I love you 4 Life."