The first day of Women's History Month kicked off with an inspiring new toy for kids: Lego's Women of NASA set.
The set — which turns historic NASA employees Margaret Hamilton, Katherine Johnson, Sally Ride, Nancy Grace Roman, and Mae Jemison into the figurines Lego fans call "minifigs" — was a winner of the Lego Ideas contest, which considers batches of fan-designed submissions three times each year.
MIT News editor Maia Weinstock designed the set and lobbied for it to garner the 10,000 supporters required to be considered for production.
Weinstock told NBC News on Wednesday that she first started thinking about the project in 2015, and submitted a final proposal to Lego last July — it was timed to launch her social media campaign on the anniversary of the first Apollo moon landing.
"Toys are hugely important in terms of providing a guide as to what girls are expected to be when they grow up," said Weinstock. "And this applies to both girls and boys, I might add: It's also important for boys to see that this is normal and expected. If you only show men as scientists, that has a definite impression, on all kids."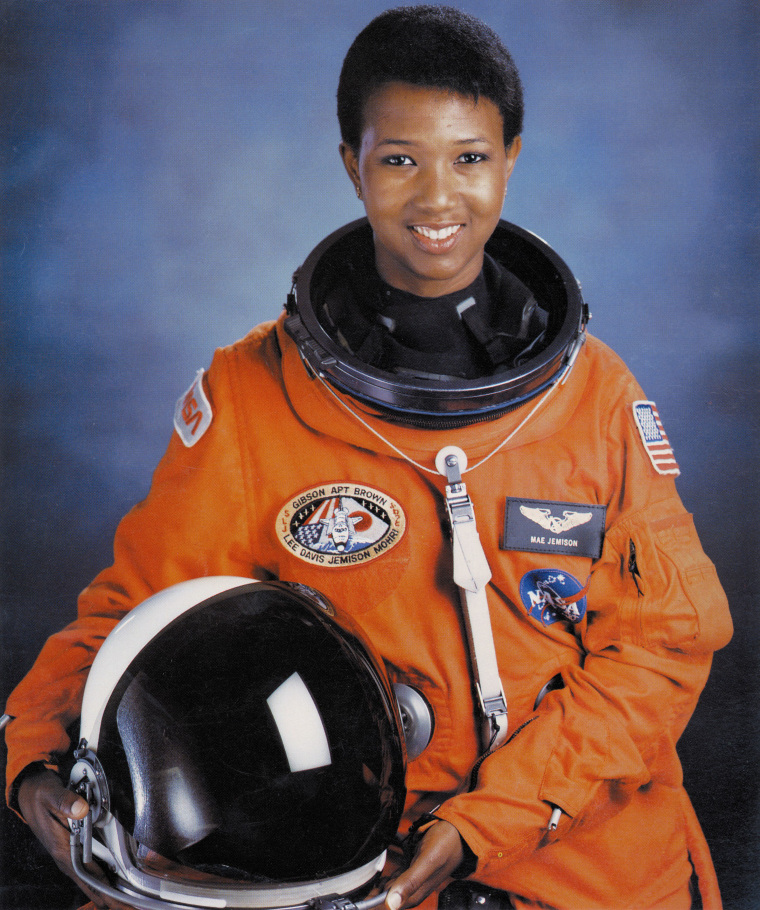 The minifigs will hopefully encourage more girls to dream about STEM jobs, said Weinstock — who added that her next project is a book about women in the history of science.
The Women of NASA set beat out ten other concepts including an Addams Family Mansion kit and the RV from the movie "Spaceballs." One other submission, a Voltron Defender of the Universe set, is still being considered for full Lego production.
One of the other submissions also focused on a historic female leader: the Lovelace and Babbage set designer produced a figurine of Ada Lovelace, known as the first computer programmer.
"We are really excited to be able to introduce Maia's Women of NASA set for its fun and educational value as well as its build and play experience," said Lego Marketing Manager Lise Dydensborg in a video announcing the winner.
"Lego set designers are already working hard on the production model of the Women of NASA vset," Dysenborg continued. The toys are scheduled to hit shelves in late 2017 or early 2018.
Lego's tribute to women astronauts and scientists was announced on the same day President Trump signed a pair of bills designed to encourage more girls and women to get into STEM fields. The INSPIRE Act directs NASA to send staff to work with K-12 girls, and the Promoting Women in Entrepreneurship Act directs the National Science Foundation to expand support for women in STEM research.
While signing the bills at the Oval Office on Tuesday, Trump said his administration would take further action to promote women in STEM.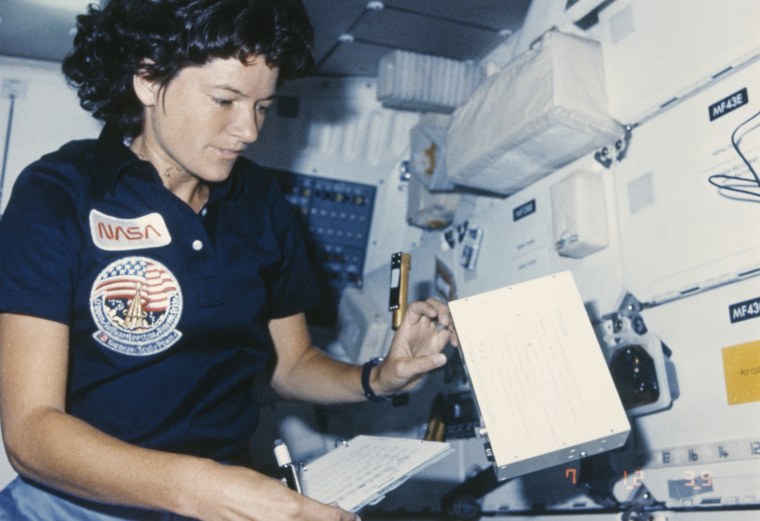 "That's really going to be addressed by my administration over the years with more and more of these bills coming out and address the barriers faced by female entrepreneurs and by those in STEM fields," said Trump.
The Women of Nasa Lego set is also perfectly timed to capture the buzz surrounding the film Hidden Figures, which was nominated for Best Picture, Best Adapted Screenplay, and Best Supporting Actress at last Sunday's Academy Awards.
The stars of Hidden Figures brought NASA mathematician Katherine Johnson on stage with them, where she was greeted with a standing ovation.
Johnson is one of the five NASA women depicted in the new Lego set. While Weinstock started the Women of NASA minifig project before the film came out, she told NBC News that she's glad the film helped teach more people about Katherine Johnson's achievements.
"It certainly is a wonderful confluence," Weinstock said.