Leslie Van Houten, the youngest member of the murderous Manson Family cult, finally took the first step toward parole Thursday after having been denied 19 previous times.
A two-person panel of the California Board of Parole Hearings found Van Houten, 66, who was convicted of the 1969 thrill killings of Leno and Rosemary LaBianca, "suitable for parole" after a hearing at the California Institution for Women in Chino, authorities told NBC News.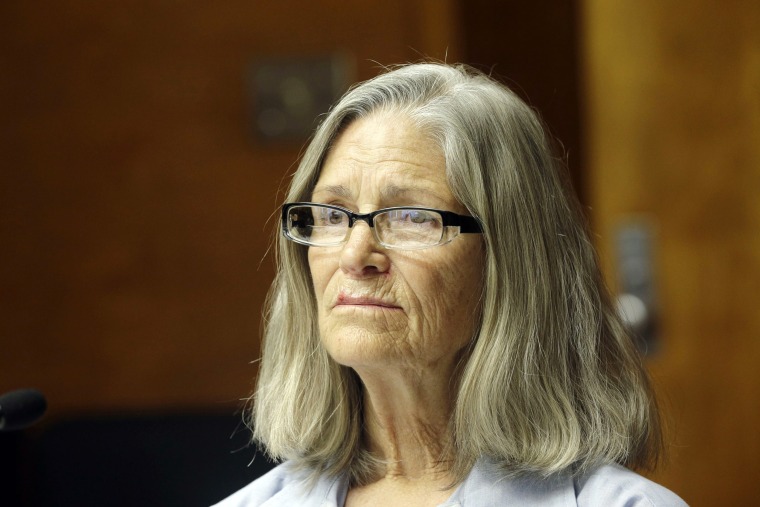 The full parole board now has 120 days to review the finding. If it's upheld, Gov. Jerry Brown will have 30 further days to approve or deny parole or order the case sent back to the board for a rehearing.
A model prisoner who has used her time behind bars to edit a prison newspaper and counsel other inmates, Van Houten has previously apologized for her role in the brutal killings and said she was "deeply ashamed" of her crime.
That was not enough to spring Van Houten in 2002. And it remains to be seen whether the parole board will see fit to free her this time.
Van Houten was a 19-year-old hippie when she fell under the spell of Charles Manson.
Manson's minions struck on Aug. 9, 1969, killing actress Sharon Tate — the wife of Oscar-winning director Roman Polanski — and four others in a rented Benedict Canyon home.
The next day, Van Houten joined in the LaBianca murders. She later admitted she was on LSD when she stabbed Rosemary LaBianca 14 times.
At her last parole hearing in 2013, Van Houten admitted what she did was "unforgivable" and apologized again for the murders.
"I can create a world where I make amends," she said. "I'm trying to be someone who lives a life for healing rather than destruction."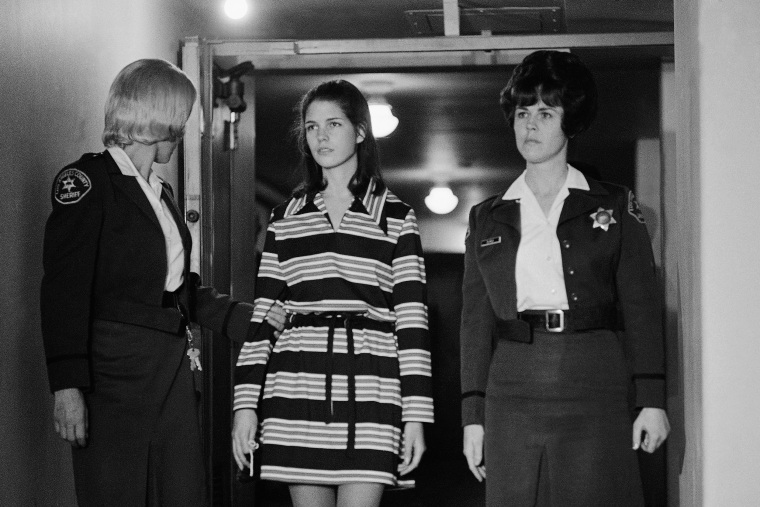 But LaBianca family members insisted that Van Houten was a remorseless killer who remains a danger to society — and the parole board agreed.
Manson, 81, is serving nine life sentences at Corcoran State Prison in California. Two years ago, he and 26-year-old Afton Elaine Burton, aka "Star," got a marriage license. But it expired before they could tie the knot.