Nearly two months after the first case of the coronavirus was reported in the United States, medical professionals across the country are reflecting on what they wish they had known when the outbreak began: how quickly it would sweep through their communities, how devastating the emotional toll would be, how unprepared they and their health care systems were to treat a disease they had never seen before.
Dr. Stefan Flores, an emergency physician in New York City, said he had a new appreciation for how valuable masks and gloves are as hospitals were forced to ration the life-saving tools.
"Prior to this pandemic, I would throw away gloves and never consider how scarce N-95s would be and how crucial they would be to the existence of my life," said Flores, who works at NewYork-Presbyterian/Columbia University Medical Center.
"I wish we would have enacted quarantines sooner and social distancing and really taken this seriously prior to it hitting our nation's shores," he said.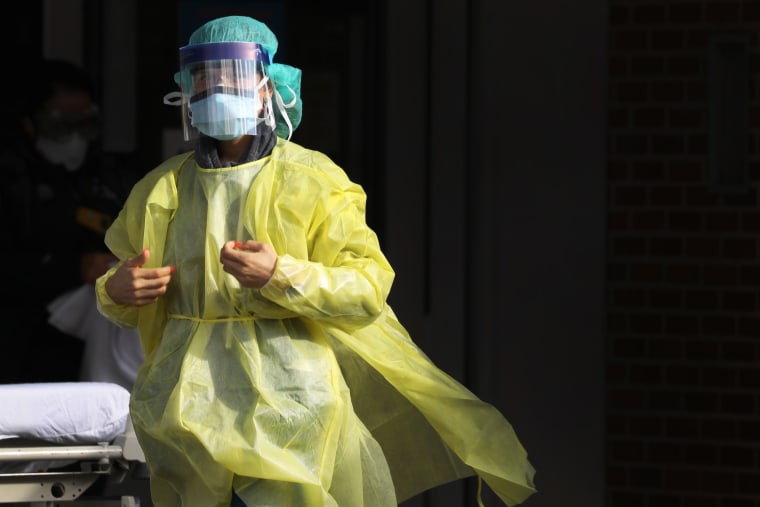 Dr. Jeff Le, who works at the Maimonides Medical Center in New York, said he wished he had known that things would change quickly and that the hospital would be limited in beds, personal protective equipment and ventilators.
"I don't think our country or government was ready," he said. "We didn't have the necessary supplies to accommodate the influx of very sick patients."
Dr. Tarak Trivedi, an emergency physician in Los Angeles, said there were a lot of unknowns in terms of just how quickly the virus could spread and how.
"Initially, we didn't know that there was so much transmission or there was a possibility of transmission between asymptomatic people," he said.
"I have friends here, even in Los Angeles, who are physicians and nurses who have caught the coronavirus," he added. "I think if you were to ask them, I think they would probably tell you that they wished that they had recognized what a dangerous environment work really is."
Anthony Ciampa, a registered nurse in New York, said, "If I could have gone back far enough, I would've done more to just raise the alarm and say, 'Hey, we need to stay healthy so we can take care of our patients.'"
Dr. Chloe Bryson-Cahn, who works at the Harborview Medical Center in Seattle, where the coronavirus was first reported in the United States, said that "initially it felt like juggling a ton of different things."
"How are we going to safely get people into the hospital? How are we going to operationalize testing? Who are we going to test?" she said.
"You know, I don't know that we could have been here a month ago," she added. "I think we had to do a month of this work, learn the process of how we safely get people through our front doors into the emergency department."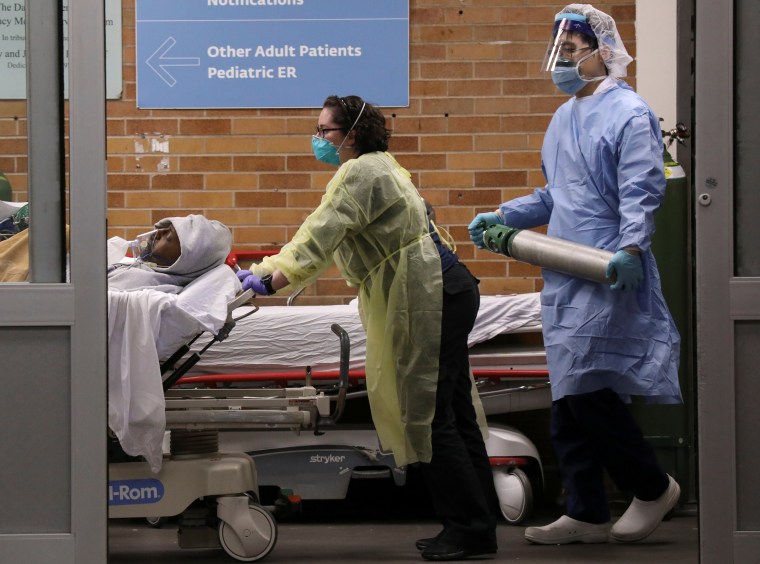 Doctors also said they wished they would have known how to deal with the mental and physical toll of treating the disease; more about potential treatments; and when best to take measures such as intubating patients.
Le, of New York, said he wished he had known "how quickly patients could decompensate," or deterioriate.
"I wish I knew how closely I had to keep an eye on these patients," he said.
He added that he had no idea of "the type of emotional havoc this would cause on my life, the lives of my colleagues and my patients."
Download the NBC News app for full coverage of the coronavirus outbreak
Dr. Prakash Gatta, a surgeon at Multicare Tacoma General Hospital in Washington state, said, "I wish I was able to understand why some patients do well and why some don't survive."
Trivedi said that early on intubation was "kind of par for the course for patients showing up with those kinds of oxygen saturation numbers."
When the first wave of coronavirus cases hit New York, "we, like everyone else, were intubating these patients early on and we were intubating a ton of these patients," said Dr. Reuben Strayer, who also works at the Maimonides Medical Center in New York.
Then, short- and long-term data from China and Italy showed "people who were intubated for COVID had really poor outcomes," Strayer said. "And it made sense to us at that point that we should be limiting intubation and only performing intubation on patients who have demonstrated unequivocally that they really need it."
Flores, the emergency physician in New York, said he regretted not considering end of life care for his patients sooner.
"I wish I would have told patients early on to consider drafting a will," he said.
Despite all of the dark and difficult moments, the medical professionals said they felt they had come together as a community and spoke of their work with a sense of pride.
Bryson-Cahn, of Washington, said that what was most important "is just having a practice of gratitude every single day, from our custodians to our nurses, to our respiratory therapists, to the folks at the door who are screening patients."
Amy Pacholk, a surgical trauma nurse at Stony Brook University Hospital in New York, said that she wasn't emotionally prepared to see patients recover from critical care.
"The things that I see that make me happy, and I wouldn't actually necessarily expect from a month ago, is that hearing someone's voice after they're extubated and speaking to their family, how amazing that is," she said.
"Just today we extubated a patient, my patient, and it's kind of exhilarating when we do it," Pahcolk said. "It's happy."