Seventy-five years after "Canteen Girl" sang her last song and shared her final inspirational story with American soldiers and sailors during World War II, their letters still speak to her.
Phyllis Jeanne Creore Westerman, who turned 100 last month, was the host of the popular "Canteen Girl" radio program that aired for several years on NBC radio beginning in August 1942. The show was essentially a home-cooked counter-punch to the infamous "Tokyo Rose" broadcasts airing Japanese propaganda and anti-American rhetoric during the war.
"Canteen Girl," had a simple format — three or four songs wrapped around a story intended to lift the spirits of Americans fighting in Europe and the Pacific. But simplicity and Westerman's sweet singing voice and measured storytelling turned out to be just what the young servicemen were craving.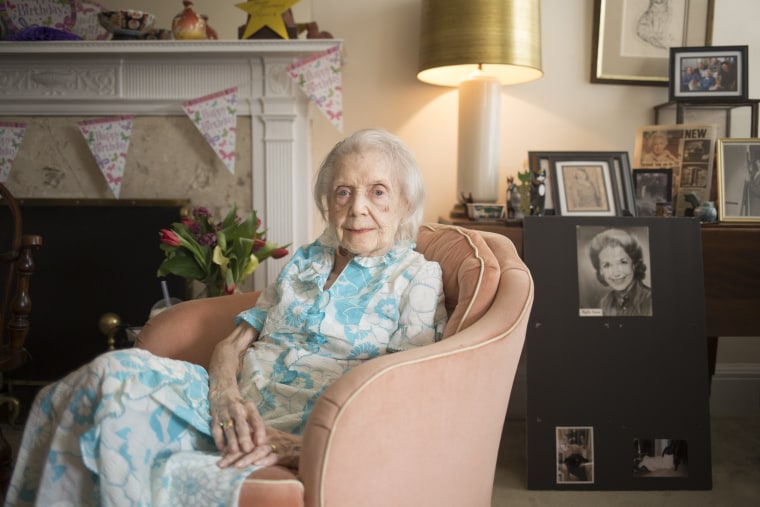 "I got a great deal of fan mail," Westerman recalled from a worn upholstered chair in the living room of the Upper East Side apartment where she has lived for more than 60 years. "The boys would all write together in their letters and ask me to sing certain songs for them."
Westerman, a singer and radio actress who performed as "Phyllis Jeanne" in those days, was ahead of her time as an empowered woman entertainer. She developed the "Canteen Girl" concept based on her experiences entertaining young servicemen at the New York Stage Door Canteen before they shipped out and pitched it to NBC executives.
To her astonishment, they said yes — and provided her with a writer and pianist to produce the weekly 15-minute show from the network studios at 30 Rockefeller Center.
"They delighted my soul," she says of the moment of acceptance, her bright-blue eyes twinkling at the memory.
Westerman — who grew up in Rochester, New York — moved to New York City in 1937 and rented a room at the Rehearsal Club boarding house, along with dozens of other aspiring actresses, singers and dancers. One day, shortly after the U.S. declared war on Germany and Japan, she saw a notice on the bulletin board "saying that a dance setup for the boys in service was forming."
The "dance setup" turned out to be the Stage Door Canteen, a club for servicemen that was a forerunner of the USO.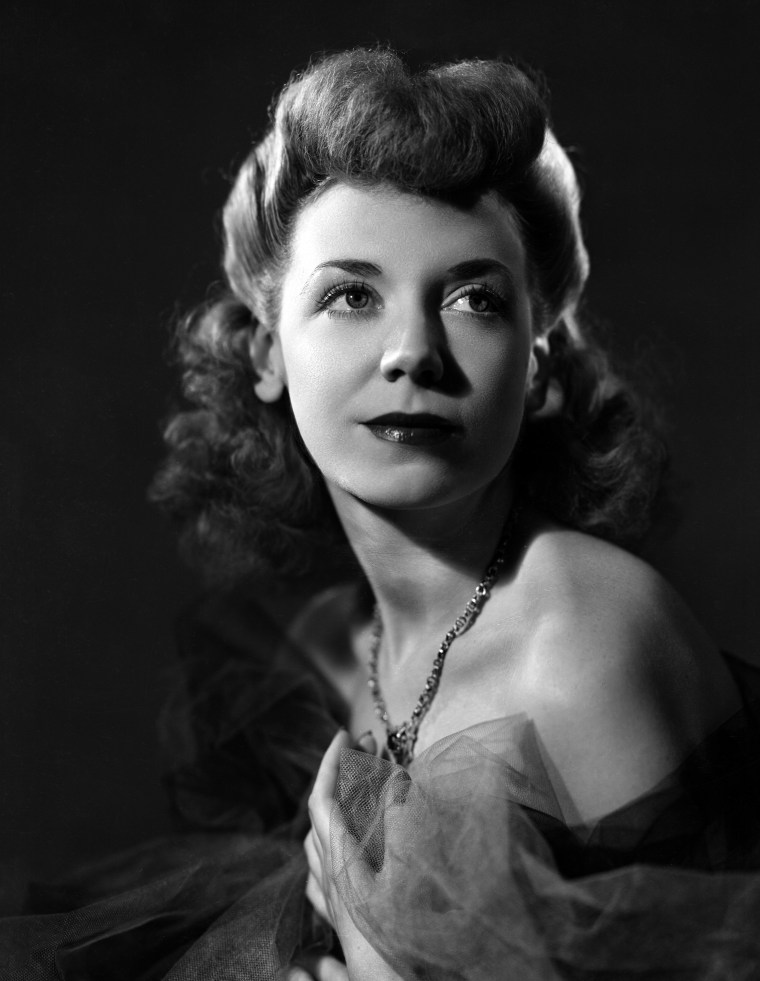 The club — and many more just like it in other states and abroad — played an important role in keeping up morale, with celebrities like Helen Hayes, Katherine Hepburn and Ray Bolger showing up to prepare and hand out hot meals while lesser-known volunteers like Westerman danced with the servicemen.
"Those who staffed canteens, hosted radio shows and put on performances at home and abroad provided a connection to home and moments of lightness and normalcy in the most troubling time that many young Americans had ever known," explains Kimberly Guise, a curator at the National World War II Museum in New Orleans.
Westerman has fond memories of the long hours on the dance floor, though the specter of war was never far away.
"It was very jolly and very gay," Westerman recalls, surrounded by photos, books and mementos from her long career. "And there were some very touching moments, of course, with all of the boys who didn't know what was ahead of them."
Before her time at the Stage Door Canteen, Westerman had earned a footnote in the annals of TV history, serving as a "Miss Television" at the RCA exhibit at the 1939 World's Fair and introducing Americans to the wonders of the new technology.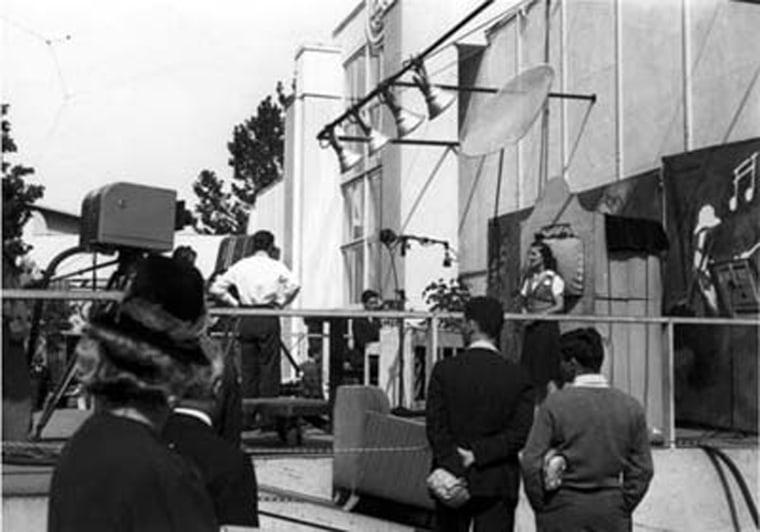 "I stood on the little stage and told them all I could... over a period of a few minutes," she said. "Then I would select a visitor... and took them out into the yard to stand in front of the (engineer's) truck and the truck transported through coaxial cable the whole program into the building (where) … people at the 40 television sets were standing, watching."
But the radio show remains her proudest achievement.
In addition to showcasing her lovely singing voice, "Canteen Girl" offered Westerman the opportunity to remind listeners that people on the home front were concerned about their wellbeing and keeping them in their thoughts and prayers, a sentiment that she conveyed neatly in the show's self-penned theme song, "This Is My Wish."
"I wish you luck in everything you do; that all your cares will disappear from view," it went. "And hopes of happiness will all come true. This is my wish."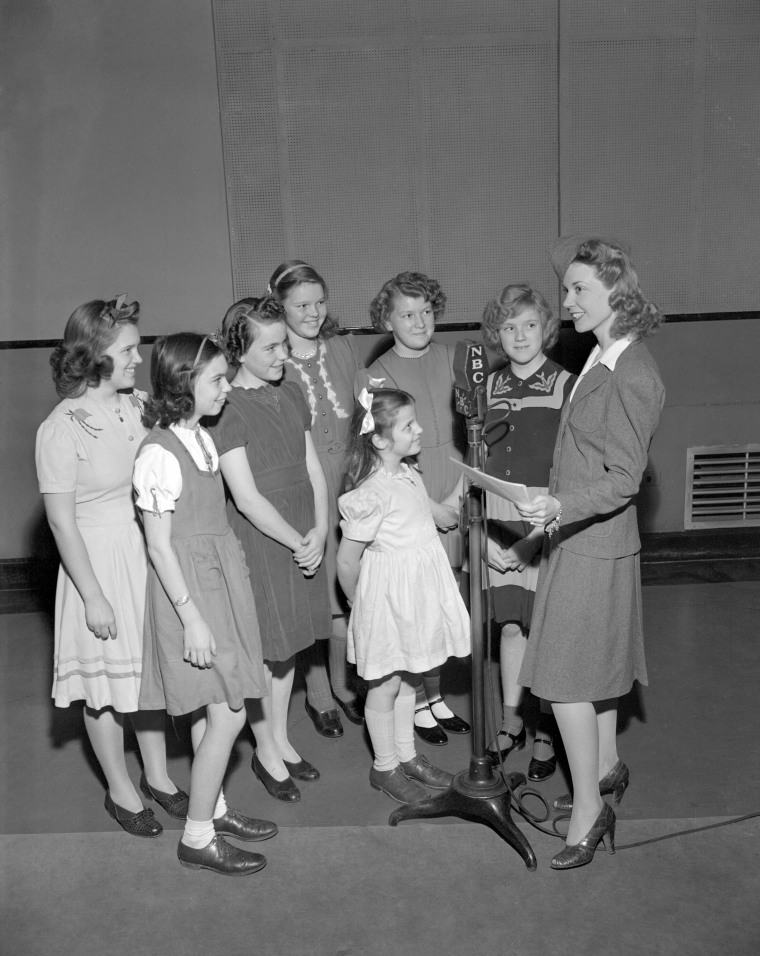 Westernan said the evidence that she was connecting with the mostly young servicemen, many of them away from home for the first time, poured in every day via the mail. She kept nearly all their heartfelt letters and later mounted them in five scrapbooks that she still pulls out for visitors.
"I like your program very much," one apparently injured sailor, Charles Brenner, wrote on Dec. 8, 1942. "I am in the hospital and it makes me feel like I am at a Canteen. If you know what I mean."
Henry, George and Joe, aka "The Supply Room Gang," wrote that they often would sing along to Phyllis Jeanne's songs and especially enjoyed her skits.
"Believe me when I say you make them feel as if their own girl was a talking to them," the letter said.
In another, dated October 1942, a private in the Army Air Corps requested that "Canteen Girl" sing two songs — "We're On Our Way to Tokyo" and "Just Another Night of Dreams"— to lift the spirits of the men in the infirmary where he was being treated.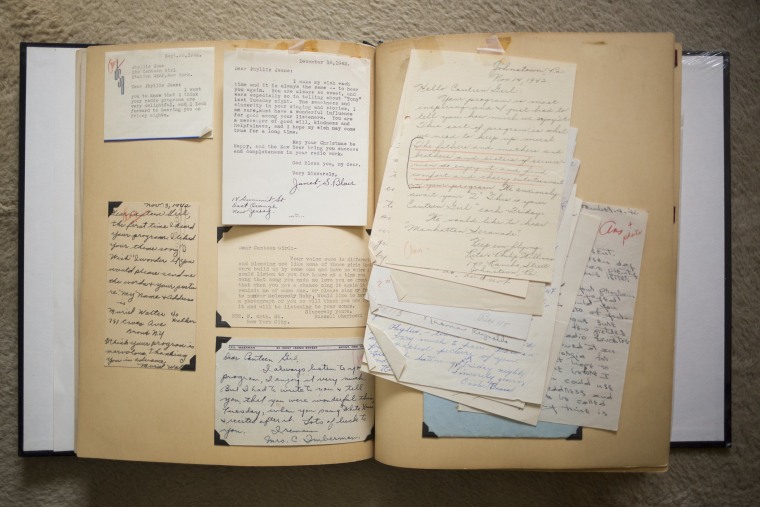 Westerman, who often read or referenced the letters on the air, was usually happy to oblige, or send an autographed photo to those who requested one.
In a 2013 profile in the New York Times, she joked that, "If they wrote asking for pictures, I would send them, and I'd be the pinup girl for whole camps."
Westerman continued to act on radio and television after the war ended and married a talent executive, the late Theodore "Ted" Westerman, who she says was always supportive of her career and ambitions.
"It was very much a part of our family story," recalls the couple's only daughter, Cynthia Westerman-Clark, who lives in Florida and is a special education counselor. "I've always admired her so much because she went from Rochester to New York City as a young woman hoping to make a career and she did, and it's quite impressive."
Phyllis Westerman, who is frail but otherwise in good health after passing the century mark, said she realized just how much of an impact the "Canteen Girl" had on the servicemen again several years ago, when a New York Historical Society exhibit on her contribution to the war effort renewed interest in her story.
"Boys would tell me about their uncles who thought they were in love with me," she said. "It seems unusual to me for anybody to have popularity after 75 years, so I was actually very blessed."