The president of one of the nation's largest Christian colleges is encouraging students to legally carry guns on campus in the wake of a shooting that left 14 dead in San Bernardino, California.
Those in attendance at Liberty University's mandatory convocation erupted into applause when the Virginia school's president, Jerry Falwell Jr., asked students to take a concealed weapon permit course that the college offers for free.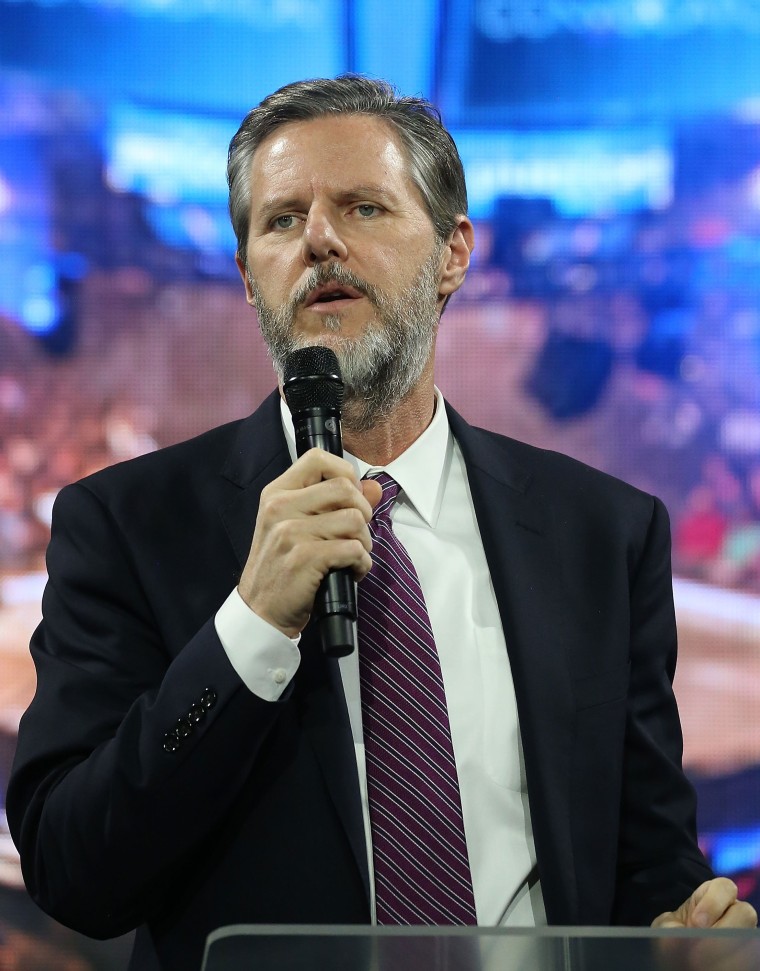 "It just blows my mind when I see the president of the United States say that the answer to circumstances like [the shooting in California] is more gun control," Falwell said.
"If some of those people in that community center had had what I've got in my back pocket right now," Falwell said, stopping when roaring cheers became too loud for him to speak over. "Is it illegal to pull it out? I don't know."
More than 14,000 students live on Liberty's sprawling campus in Lynchburg. Convocation usually draws about 13,000 students, according to the school's website, and a good deal of those in attendance Friday applauded when Falwell promoted carrying guns.
But Falwell was also met with backlash after saying, "I've always thought, if more good people had concealed carry permits then we could end those Muslims before they walked in killing ... Let's teach them a lesson if they ever show up here."
"I'm sure 'those Muslims' are not the people group you meant to refer to...Maybe 'Islamic terrorist' or 'terrorist,'" a woman, who identified herself as a Liberty student on Twitter, wrote to Falwell.
Falwell replied: "That's correct. Islamist terrorists is what I meant."
Other students agreed with Falwell's call to arms. "It's reassuring to know that if there was a class with an active shooter, [students] who know how to use a gun safely could rise up," student Zach Hayes told The News & Advance.
Falwell did not immediately respond to an email from NBC News seeking additional comment. Falwell became president of Liberty in 2007 following the death of his father, Jerry Falwell, who founded the school. Falwell Sr. was an outspoken conservative political commentator, but his son has kept a lower profile.
Falwell told The Associated Press earlier this year that publicly joining political discourse is "not my thing."
"I'm very conservative too. But I don't think that would further the best interests of the school," he said.