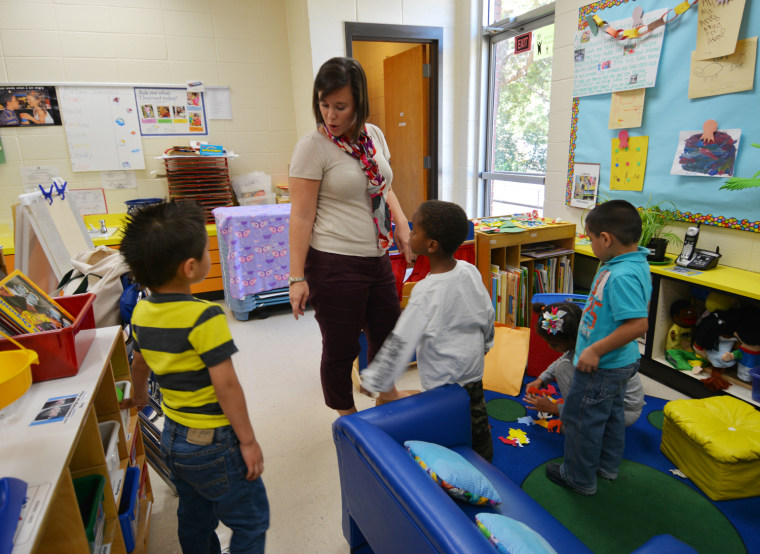 A billionaire couple who pledged up to $10 million to fund Head Start programs that could no longer serve kids due to the government shutdown was "incredibly, incredibly generous," but their donation is just a "stopgap," said the association's spokeswoman.
Officials announced on Monday that Texas philanthropists John and Laura Arnold offered the emergency funding after seven Head Start programs — a federally funded program which prepares low-income children under the age of five for kindergarten — were forced to close in six states. The $10 million will keep the centers open for the rest of the month.
The programs — two located in Florida, the others in Mississippi, Georgia, Alabama, South Carolina and Connecticut — were expecting to receive their federal grants on Oct. 1, but were forced to close when the government shut down its own offices, said Sally Aman, a Head Start spokeswoman.
Across the U.S., there are 1,600 Head Start programs, serving almost a million children, Aman said. When the government shut down last week, 23 programs across 11 states, catering to nearly 19,000 children, were put in jeopardy because they had federal grant start dates of Oct. 1; the seven that the Arnolds rescued had to shut their doors immediately.
"The other programs may be in different stages. It looks like by next Friday, an additional six programs may have to close their doors," Aman said. 
By Tuesday morning, most of the classrooms affected were back up and running thanks to the money provided by the Arnolds. Parents of more than 7,000 children had been forced to stay home or scramble for alternative child care due to the closures, which started on Oct. 1 when the government shut down.
"It was very difficult," said Tim Center, executive director of Capital Area Community Action Agency, a Head Start program that serves nearly 400 three- and four-year-olds in in Florida which just re-opened this morning after five days of being closed. "Kids aren't getting the meals and the education and the recreation. We [also] provide dental care and medical care and mental health and speech therapy." 
It was tough on his 100 staff members as well, who had already suffered pay cuts due to sequestration, he said. 
Antoinette Farmer of Tallahassee, Fla., whose four-year-old, Paige, attends Head Start at Capital Area Community Action Agency, is writing a thank-you letter to the Arnolds for getting the program back up and running. Farmer had to take two days off from work as a customer service representative, unpaid, because she couldn't find childcare.
"It was devastating to me," she said.
As for the donation, she said, "There's angels still around. I thought that was the best thing and very generous. That's not a little bit of money. When you're trying to do something positive in your life, God makes a way for you all."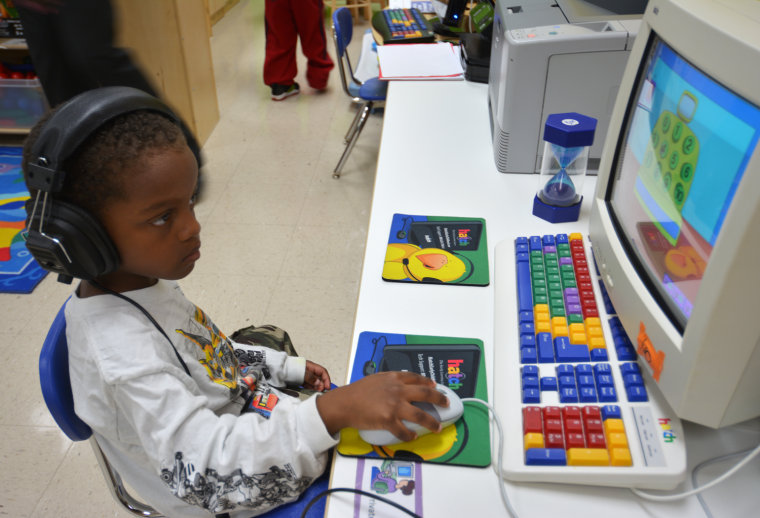 In Cobb County, Ga., single mother Toshuna Hanna — who went to Head Start as a child herself — felt the same way, and wanted to express her gratitude to the Arnolds for re-opening her four-year-old son Nyzir's school. 
"I would just tell them thank you so much for opening the school back up for the kids so they can learn," she said. "Even if it's just a little while, a little is better than nothing."
Michelle Patterson, the Cobb County Head Start and pre-k director, said nearby daycares in the area were also feeling the pinch when the program, which serves 155 kids, was closed. 
"A lot of the daycares were getting full," she said. "And a lot of [the families] can't afford to pay 200 or 300 dollars a week for childcare."
Her message to Congress: "Make a decision. This is an essential program."
Meanwhile, parents and employees at Cheaha Regional Head Start in Talladega, Ala., were still waiting for their doors to open, which program director Dora Jones said would happen "as soon as possible" thanks to the donation.
"Almost daily, [parents] call and want to know when we're opening, how much longer. All these things that are dependent on the government," she said. Her center serves 770 kids starting at age six weeks and has more than 240 employees.
As for the $10 million donation, Jones said, "I think that is absolutely wonderful. We look very much forward to working with them. We don't have that money yet."
But Head Start officials worried about how long the funding would last, both for these seven programs and for others slated to run out of funding later in the month.
"This is not a sustainable model, despite the tremendous generosity of the Arnolds. This is a stopgap to keep the children in the classroom," Aman said.
If the shutdown persists beyond a month, as many as 97,000 children could be deprived of Head Start, she said. 
For now, officials are crossing their fingers that the shutdown ends and thanking the Arnolds.
"It was humbling and incredibly, incredibly generous. Everybody in the Head Start community is amazed and thankful for this gift that effectively puts kids back in Head Start programs and lets their families get back to work," Aman said.
"The Arnolds … have selflessly stepped up for Head Start children to ensure their path toward kindergarten readiness is not interrupted by the inability of government to get the nation's fiscal house in order," said Yasmina Vinci, Executive Director of the National Head Start Association, in a Head Start press release.
John Arnold, 39, is a former hedge fund manager worth $2.8 billion, according to Forbes. He and his wife started a charity foundation in 2008, but the $10 million gift to Head Start is a personal donation.
The couple has three young children, according to their publicist, Gary Larson.
"The Arnolds were both quite moved after learning about the impact the government shutdown would have on so many Head Start children, so they came forward personally, rather than through their foundation, and offered this assistance as their way of helping," Larson said.
Related content: