More than two dozen people were injured early Saturday when gunfire erupted at a Little Rock, Arkansas, nightclub concert, police said.
Twenty-five people were shot while three club-goers suffered other injuries during a dispute at the Power Ultra Lounge nightclub at around 2:30 a.m. CT (3:30 a.m. ET), according to Little Rock police.
"At this time, ALL are expected to survive," officials tweeted.
At a press conference Saturday afternoon, Little Rock Chief of Police Kenton Buckner said preliminary investigations indicate that "multiple individuals" were responsible for the shooting. He added that officials believe the incident was linked to on-going disputes between local gangs.
"In America today, unfortunately, we're seeing this play out too much," he said.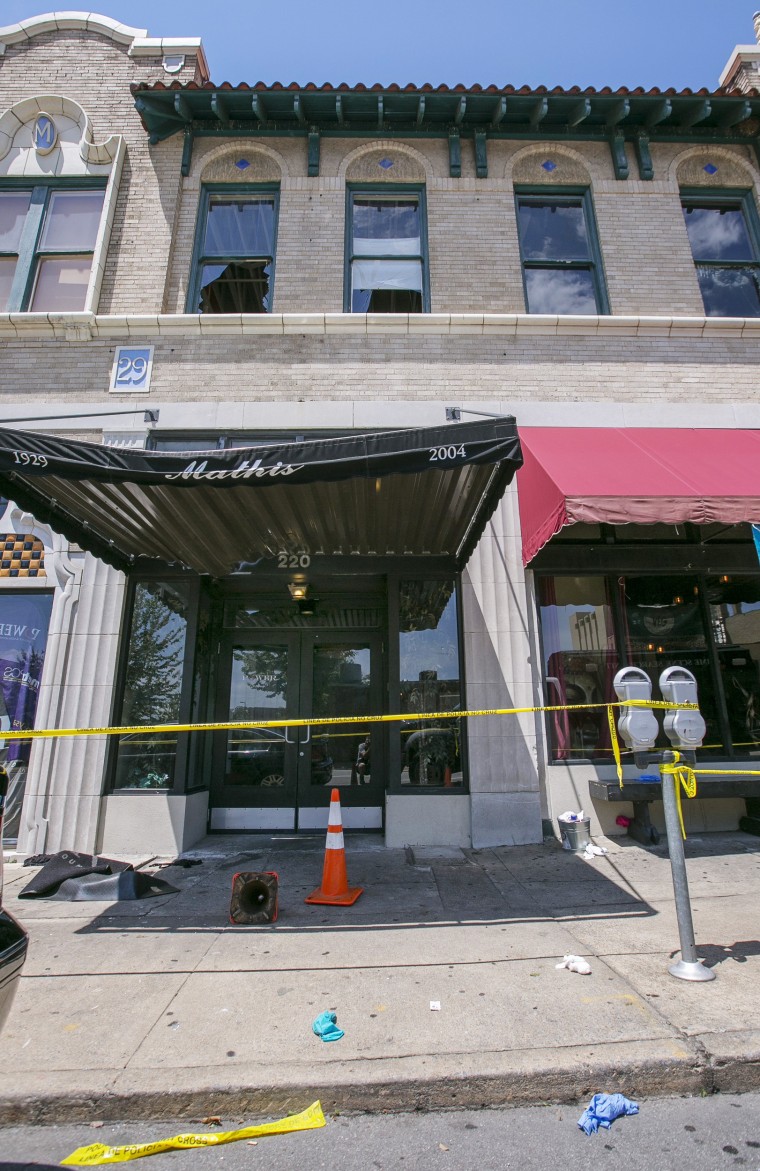 Buckner said off-duty police officers were stationed at the event earlier in the evening, patrolling the parking lot and assisting with security. During that time, police stopped several individuals who were openly carrying weapons, including one member of the headliner's entourage, he said.
Other individuals carrying weapons may have been able to get into the nightclub from a different door, Buckner added.
The club's Facebook page said the Friday night show featured the Memphis-based rapper Finese 2Tymes, and a promotional poster showed a man pointing what appears to be a gun at the camera.
A spokesperson for the police department said the performer has active warrants out for his arrest in Forrest City, Arkansas, on charges of aggravated assault and "a felon in possession of a firearm."
Buckner said all of the victims were African-American men and women, ranging from ages 16 to 35 years old.
He added that no arrests have been made at this time, but stressed that the incident was not being treated as a terror-related attack.
Frankie Bledsaw said he drove from Stoddard, Arkansas, to Little Rock with his brother and a few friends for the concert.
He said he didn't know what sparked the dispute, but shortly after the concert began shots rang out.
"Everything was good, that's why I don't understand," he said. "I mean, crowd was in a good mood. Just senseless really. Come out to have a good time and this what happen."
Bledsaw said his first instinct was to run but as the gunfire continued and the club erupted into chaos, he hit the ground.
"Took about 10 minutes to get up out of there," he said, later adding that it was a "blessing" that no one died. He was able to walk away with a minor bruises and scratches.
Uday Akkaraju said he was asleep in his apartment across the street when he was startled awake by loud gunshots followed by screams. He went to his window to investigate.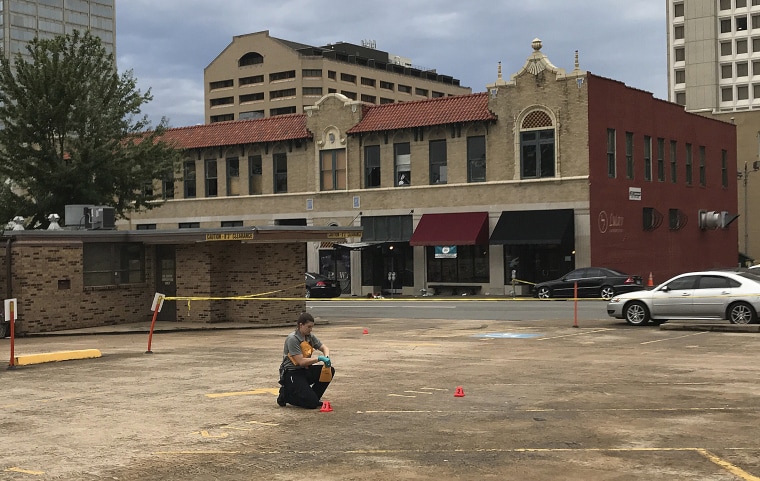 "I could see one person bleeding very badly and there was no ambulance yet so they were actually trying to get him to the hospital in a private car," he said. "They actually drove off quite fast."
The shootings came after a week of multiple drive-by shootings in Little Rock. Little Rock Mayor Mark Stodola announced that the Power Ultra Lounge nightclub's liquor licence has been suspended and the city is taking steps to shutdown the venue.
"We will be shutting this location down absolutely," Stodola said. "This activity downtown is going to cease."
The mayor said the city's swift actions against the club should serve as a warning to other venues that the city will be "extra vigilant" in policing gun activity on the streets of Little Rock.
Stodola also announced a new crackdown on felons and parolees caught carrying guns on the streets.
"We've got to take these repeat gun offenders off the streets," he said. "We believe this is a very small group of repeat offenders that are bent on violent crime."
Arkansas Gov. Asa Hutchinson tweeted his prayers to the victims of the shooting and said Little Rock's crime rate "appears to be intensifying."
"Every few days it seems a high profile shooting dominates the news, culminating in this morning's event," he said. "We are still gathering facts, but it is clear that we need to have a comprehensive enforcement strategy in place that helps take the violent threats off the streets."
According to data compiled by the nonprofit Gun Violence Archive, Saturday's shooting marks the 173rd mass shooting in the United States this year. The organization defines mass shootings as an incident involving more than four victims, not including the shooter.
Chelsea Bailey and Ali Gostanian reported from New York. Saphora Smith reported from London.