Coverage on this live blog has ended. Please click here for the latest updates.
What we know about the shootings
Robert Card, the man accused of killing 18 people at a bowling alley and bar in Lewiston, Maine, has been found dead, officials said.
The shootings Wednesday set off a multistate manhunt for the 40-year-old Army reservist accused in the killings.
On Friday evening, authorities rescinded the shelter-in-place order for neighboring communities.
The family of the suspect said that his mental health had deteriorated rapidly and that he had reported hearing voices in recent months.
The mass shooting was the 565th in the U.S. in 2023 and the deadliest so far this year, according to the Gun Violence Archive.
All 18 victims have been identified: Ronald G. Morin, 55; Peyton Brewer-Ross, 40; Joshua A. Seal, 36; Bryan M. MacFarlane, 41; Joseph Lawrence Walker, 57; Arthur Fred Strout, 42; Maxx A. Hathaway, 35; Stephen M. Vozzella, 45; Thomas Ryan Conrad, 34; Michael R. Deslauries II, 51; Jason Adam Walker, 51; Tricia C. Asselin, 53; William A. Young, 44; Aaron Young, 14; Robert E. Violette, 76; Lucille M. Violette, 73; William Frank Brackett, 48; Keith D. Macneir, 64.
NBC News' Lester Holt, Emilie Ikeda, Sam Brock, Emma Barnett, Rehema Ellis, Antonia Hylton, George Solis, Alex Seitz-Wald, Minyvonne Burke and Erik Ortiz are reporting from Maine.
Following news of the death of the suspect in Maine's deadliest mass shooting, it will take time to achieve closure, a local leader said, but at least there is some relief.
"Relief, relief, relief," Lewiston City Councilor Linda Scott said when asked for her reaction to the suspect's death. "It's time for us to mourn now. Tonight we can sleep, maybe."
Scott said in video streamed by NBC News NOW, "I"m just relieved this part is over. We care very deeply about each other" in Lewiston.
The Second Amendment is 'not to be used for this', Lewiston resident says
LEWISTON, Maine — Lewiston resident Annette Roy told NBC News she has been in "total disbelief" about the shootings.
Speaking before the suspect was found dead, Roy said she has hunting guns at home and believes people should be able to own assault weapons like the one the shooter is alleged to have used, but said gun violence has to stop.
"We all have the Second Amendment. But not to be used for this," she said.
Roy said more funding should be put toward supporting people who may be struggling with their mental health, and to the people who provide those services to help.
"This is just not a gun issue. It's not just a mental issue. It's two issues rolled into one," she said. "And it's just not right. The United States deserves better."
Shooter's body found near former workplace, law enforcement sources say
The shooter's body was found near a former place of employment, three law enforcement sources say.
Card worked at a recycling plant, according to two sources. A former executive at Maine Recycling, who recently stepped down after 46 years, said he knew Card by his face.
The executive, Leo Madden, said Card had worked at the facility, but he couldn't say whether he'd been fired recently or left on his own.
"I did know the employee. But we had 75 or 90 employees at that time," he said. "I knew him facially."
Officials, speaking at a news conference tonight, did not publicly release the exact location where Card was found dead, but said his body was near the Androscoggin River in Lisbon Falls.
Maine Recycling Corporation is located in Lisbon Falls, according to its website.
Biden questions 'who the hell needs' high capacity assault weapons in wake of Maine shootings
President Joe Biden on Friday night harshly criticized the use of high capacity assault weapons in his first public remarks on gun violence following this week's shooting in Maine that left at least 18 people dead.
Speaking at a campaign fundraiser in Washington, D.C., before the suspect was found dead, Biden asked: "Who the hell needs an assault weapon that can hold, in some cases, up to 100 rounds?"
Without referring to the Lewiston shootings directly, Biden said it was "outrageous what's happening."
Shooting victim's father on suspect's death: 'That will leave me empty forever'
The father of shooting victim Joseph Lawrence Walker, 57, said news of the suspect's death tonight was a mixed bag for him.
Speaking on MSNBC, city of Auburn, Maine, Councilor Leroy G. Walker said the suspect's death of will help the community move forward, but for him and other survivors of the 18 people killed Wednesday night, it means some questions might not ever be answered.
"I have mixed feelings about the whole thing because at this point we'll have no answers from this gentleman, killer," Walker said. "That will leave me empty forever because I wanted them so badly to find him alive."
He added, "Eighteen people will never have closure no matter how hard we try."
Biden renews call for stricter gun laws
Calling the last few days "tragic," President Joe Biden late Friday issued a statement on the conclusion of the manhunt for the suspect believed responsible for Maine's deadliest mass shooting.
"This has been a tragic two days — not just for Lewiston, Maine, but for our entire country," he said in a statement late tonight.
He expressed gratitude to law enforcement for finding the suspect's body.
"They are the best of us," Biden said of the officers, deputies, and state police who have searched nonstop for the suspect since Wednesday night.
Biden used the occasion to remind Americans that he's been calling for stricter gun laws he says would help prevent mass shootings. Biden has been a proponent of renewing the Assault Weapons Ban written by late Sen. Dianne Feinstein, D-Calif. Targeted at high-power semiautomatic rifles, it expired in 2004.
"Americans should not have to live like this," Biden said. "I will continue to do everything in my power to end this gun violence epidemic. The Lewiston community — and all Americans — deserve nothing less."
Youth bowling coach was 'a great, wonderful, humble man,' friend says
AUGUSTA, Maine — Bob Violette was a "fixture" of Just-in-Time Recreation, working as a youth bowling coach at the establishment where Paul Englehart and his family often hung out.
"He was just genuine and passionate about the stuff that he truly loved, like bowling, believe or not. I remember having conversations with him about bowling, and I'm not really a bowler, and he would talk about how certain boards would be waxed on the bowling lane and how that did certain things to the spin of the ball. When he talked to you, you could feel that passion for what he talked about," Englehart said today.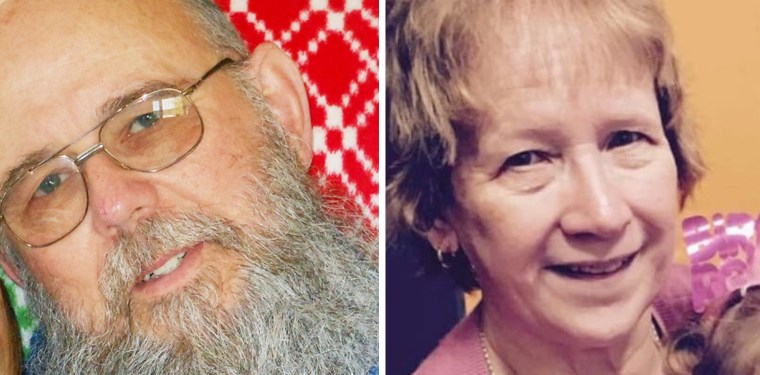 Englehart had hoped that Violette could pass on his love for bowling to Englehart's 9-year-old son, who was supposed to start taking lessons next month. Now, the little boy "wants nothing to do with the bowling alley," Englehart said. 
The two men had been longtime friends after a chance meeting when Englehart stopped at Sears' automotive center where Violette had worked as a mechanic. He said when he first met Violette he knew immediately how much of a "genuine person he was."
"The one thing I'll miss about Bob is his little sarcastic humor, comments that he would just make when you'd say something," he said. "He was just a great, wonderful, humble man."
Violette's wife, Lucy Violette, was also killed in the shooting. Englehart called her a "wonderful lady" and said she was always "very genuine."
Hunting restrictions in 4 Maine towns rescinded
Restrictions that were to been put in place in four of the Maine towns where law enforcement were searching for the shooting suspect have been rescinded, Mike Sauschuck, commissioner of the Maine Department of Public Safety, said tonight.
The order had been put into effect for Lewiston, Lisbon, Bowdoin and Monmouth as the deer hunting season was about to start.
"The resident hunting opportunity for tomorrow is open across the state of Maine," he said.
Unclear when shooting suspect died, DPS commissioner says
The Maine shooting suspect was found dead at 7:45 p.m. near the Androscoggin River in Lisbon Falls, Mike Sauschuck, commissioner of the Maine Department of Public Safety said.
He had an apparent self-inflicted gunshot wound, he said.
It's unclear when he died, Sauschuck said.
Family of shooting suspect was notified before news conference
Card's family was notified before a news conference about his death, Mike Sauschuck, commissioner of the Maine Department of Public Safety said.
"They lost a loved one in this scenario," Sauschuck said.
Many people in the family have been cooperative in the investigation, he said.
"They deserve that phone call," he said.
Shooting suspect found dead in Lisbon, Gov. Mills says
Card was found dead in Lisbon, Maine Gov. Janet Mills said at a news conference tonight.
She said she notified President Joe Biden about the news, and thanked the hundreds of law enforcement who searched for the suspect.
Families of victims react to death of the shooting suspect
LEWISTON, Maine — Some loved ones of the victims in Maine's deadliest mass shooting said that Card being found dead has given them relief, but they will still seek accountability.
Alicia Lachance, whose daughter, Tricia Asselin, worked part-time at the Just-In-Time Recreation bowling alley, one of two targeted locations, said she had "no mercy" for Card.
She said that based on the reports that he suffered from serious mental health issues and continued to own a firearm, there remain outstanding questions.
"Everyone that died and lost their life because of the negligence along the way, their families should be able to get some form of justice," Lachance said. Card "should have been properly treated, and something was lacking."
Leroy Walker, whose son, Joseph "Joey" Walker, was a manager at Schemengees Bar and Grille and died in the shooting there, said with Card's death, "I have no real closure."
"I sure was hoping they would find him alive," Walker said. "Although there will be a lot of closure for the people searching for him and the people living in the areas."
Ralph Brewer, whose brother, Peyton Brewer-Ross, was killed at Schemengees, added that he is "thankful for the tireless effort by local, state and federal law enforcement to bring this chapter to a close. Maine can begin the healing process in earnest now."
News conference to be held at 10 p.m.
A news conference will be held at 10 p.m. ET at Lewiston City Hall.
The Androscoggin County Sheriff's Office said in a Facebook post that Card had been found dead.
Shooting suspect is dead, law enforcement officials say
A former Army reservist suspected of killing 18 people in mass shootings in Lewiston, Maine, has been found dead, four senior law enforcement officials tell NBC News.
Robert Card, 40, Card was found between Lewiston and Bowdoin, Maine, in a wooded area, the officials said.
Card is alleged to have opened fire at Schemengees Bar and Grille and the Just-In-Time Recreation bowling alley Wednesday evening in Lewiston, a city of around 37,000.
Eighteen people were killed, authorities said.
The development comes after a massive manhunt described by Maine's public safety commissioner as a "full court press" to find him.
An arrest warrant had been issued for Card for eight counts of murder, Maine State Police said Thursday morning. The eight counts had been based on the identification of eight of the 18 dead, state police Col. William Ross.
Hunting prohibited in 4 cities as manhunt continues
LEWISTON, Maine — Hunting will be prohibited in four towns in Maine beginning Saturday: Lewiston, Lisbon, Bowdoin and Monmouth.
This ban will take place until further notice as state police continue their search suspect Robert Card. It comes just as the state was about to begin deer hunting season, and as Monday is the start of the firearms season.
Mike Sauschuck, the commissioner of Maine's Department of Public Safety, emphasized that hunting is prohibited in "those four towns and those four towns only."
"That means that they're going to be communities that hear gunshots going on and on. Because they are going to be hunting. So we would ask everybody to use caution in that and not think that every one of those gunshots is directly regarding this particular crisis situation," he said.
Sauschuck said that if a resident is concerned, they can call their local agencies, but also asked that residents to think about where they are located and when they heard the shots.
"If they're 150 miles north, do they need to call their 911 center and create a response? And I think I'd say no to that unless they have another set of facts, a fact pattern that would lead them there's a direct connection between that gunfire and what they've heard to this point."
Lifelong Lewiston resident Annette Roy told NBC News earlier this afternoon that Card should turn himself in.
"We've had enough blood in Lewiston. Don't be number 19," she said.
Roy, whose husband is a hunter, added: "Tomorrow is hunting season. So if [Card is] out in the woods, those people that hunt deer, it is deer season, and they're going to be looking for [him]."
Authorities leave open possibility suspect fled in boat or car
Authorities today left open the possibility the suspect in Wednesday night's mass shooting could have fled the area in a boat or vehicle.
Fielding questions Friday, Maine Department of Public Safety Commissioner Mike Sauschuck said that because the suspect hadn't been seen in two days, and tips have not been fruitful, it was entirely possible the suspect could have fled by boat on the Androscoggin River or by using another vehicle.
A Subaru associated with the suspect was found apparently abandoned Wednesday night near the river's Paper Mills Trail and Miller Park Boat Launch in Lisbon, authorities said previously.
Three law enforcement sources said the suspect's trail has gone cold. And Sauschuck said none of the 530 tips relayed to authorities working on the case have provided viable leads so far.
"All possibilities are open to us," he said in response to a question about the chances of the suspect getting away in a boat or vehicle. "We continue to work those things."
Sauschuck said additional resources from in and out of the state would descend on the river tomorrow. The waterway had already been searched by air, and sonar was used to probe its depths, the public safety commissioner said.
Sauschuck said he did not know how many weapons Card has or had.
Two senior law enforcement officials said they were also looking into whether the suspect had a Barretta semiautomatic handgun. If so, such a gun has not been recovered, they said.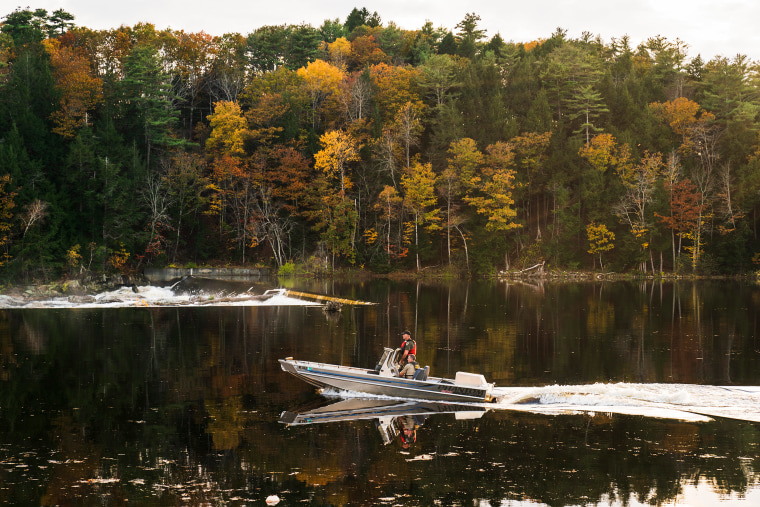 Dayslong manhunt for shooting suspect is unusual, retired NYPD sergeant says
LISBON, Maine — Hundreds of law enforcement officers on Friday again descended on southern Maine in search of an Army reservist suspected of massacring 18 people this week in the close-knit city of Lewiston.
It is highly unusual for a winding manhunt to follow a mass shooting in the U.S., according to Joseph Giacalone, a retired New York Police Department sergeant and now an adjunct professor at the John Jay College of Criminal Justice.
"These shootings usually end at the scene, whether the person ends their own life or they wait for law enforcement to do it for them," Giacalone said.
The dayslong search for Card bucks U.S. law enforcement's long track record of capturing or killing mass shooters either on the spot or after a brief pursuit.
Timeline of police and law enforcement response released
A timeline for the police response to the Wednesday evening attack, which took place at two locations in Lewiston, was released today.
Maine Department of Public Safety Commissioner Mike Sauschuck went over the timeline during an early evening news conference in which he praised first responders for being swift.
6:56 p.m.: Local authorities field the initial 911 call of a shooting at Just-in-Time Recreation bowling alley.
6:57 p.m.: The state Department of Public Safety got a separate report of a shooting at that venue.
6:58 p.m.: By this time the first officers would have been on-scene, Sauschuck indicated. His statement wasn't more assured because these were four Lewiston Police Department plainclothes officers working without radios. They were at a gun range nearby when they heard gunfire and rushed to the scene, he said. By the time any officers arrived, however, the gunman was gone, Sauschuck said.
6:58 or 6:59 p.m.: By this time a wave of police was arriving, he said, and roughly a dozen officers were at the bowling alley.
7:00 p.m.: The first uniformed officers arrive.
7:08 p.m.: The first state troopers arrive.
7:08 p.m.: Local authorities receive the first report of gunfire at Schemengees Bar and Grille, about four miles away.
7:10 p.m.: State police receive their own report about the second shooting.
7:13 p.m.: State police and local officers arrive at the venue. The suspect is gone.
Maine Gov. Janet Mills recognizes lives of shooting victims
Maine Gov. Janet Mills said close ties in the state have meant many people had connections to the 18 people killed in Wednesday's shooting.
"It is often said that our state is 'one big, small town' because Maine is such a close-knit community," she said in a written statement today.
She noted that she lost a friend, Josh Seal, "who Maine people fondly remember from his service as an ASL interpreter during our COVID-19 briefings."
She also expressed sorrow for the death of the youngest victim, 14-year-old Aaron Young, and urged Maine residents to share stories and learn about the victims, and celebrate their lives.
"My heart continues to go out to those who are recovering from their injuries, and we remain committed to seeking justice for all those impacted by this unspeakable tragedy," she said in the statement.
Shooting survivor says suspect had been a cornhole-playing regular
LEWISTON, Maine — A man who played in the cornhole league at Schemengees Bar and Grille in Lewiston said shooting suspect Card was a regular participant in the game last winter and appeared to get along with others, making his alleged rampage there all the more perplexing.
"He seemed happy-go-lucky when he's here to play," said the man, who asked not to be identified because of the ongoing manhunt.
With no obvious motive for Card to allegedly open fire at the bar, the man added that Wednesday was a packed league night, and Card would have likely realized that: "I think he was out to make havoc."
The man said the cornhole scores were still up on a board when the sounds of gunfire — "pop, pop, pop" — broke out. Someone had cut the electricity to the establishment, and the man said he could see a green light emanating from the gunman who appeared "tactically trained" as he fired into the panicked bar.
Card's family has said he was suffering from an "acute" mental health episode for months. But the man said that when he had known Card, he didn't exhibit any warning signs: "I would have been the first guy in line to say if something wasn't right with him."
Names of the 18 killed read during news conference
The names of the 18 people killed in Wednesday night's attack were read during a solemn moment by the state's public safety director today.
Mike Sauschuck started an early evening news conference with the names of the dead, noting that family members had sent authorities photos for the occasion.
"We wanted to really identify the victims and show their pictures," he said. "Everybody has been identified, and their families have been notified."
They have been identified as the following:
Ronald G. Morin, 55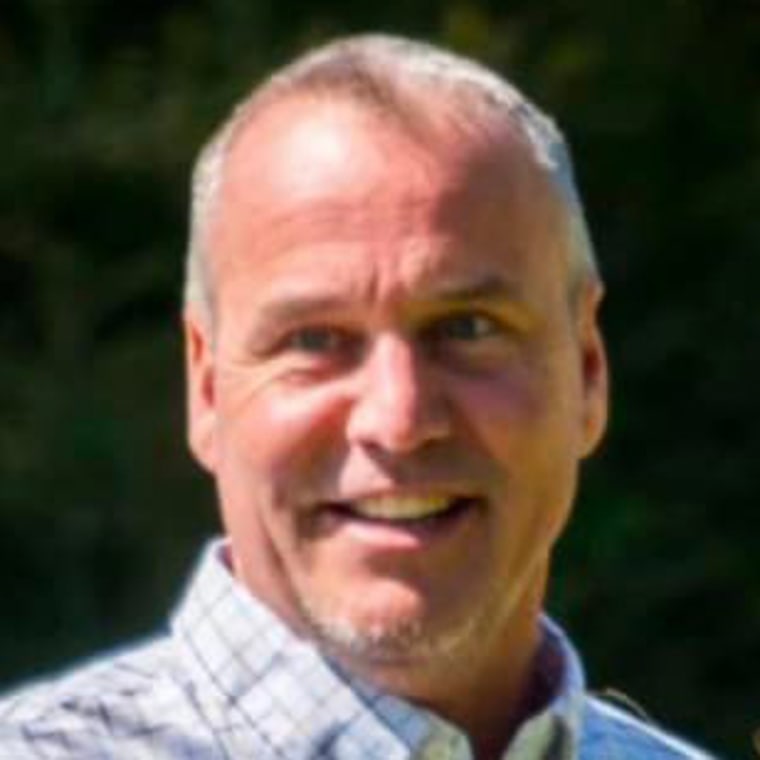 Peyton Brewer-Ross, 40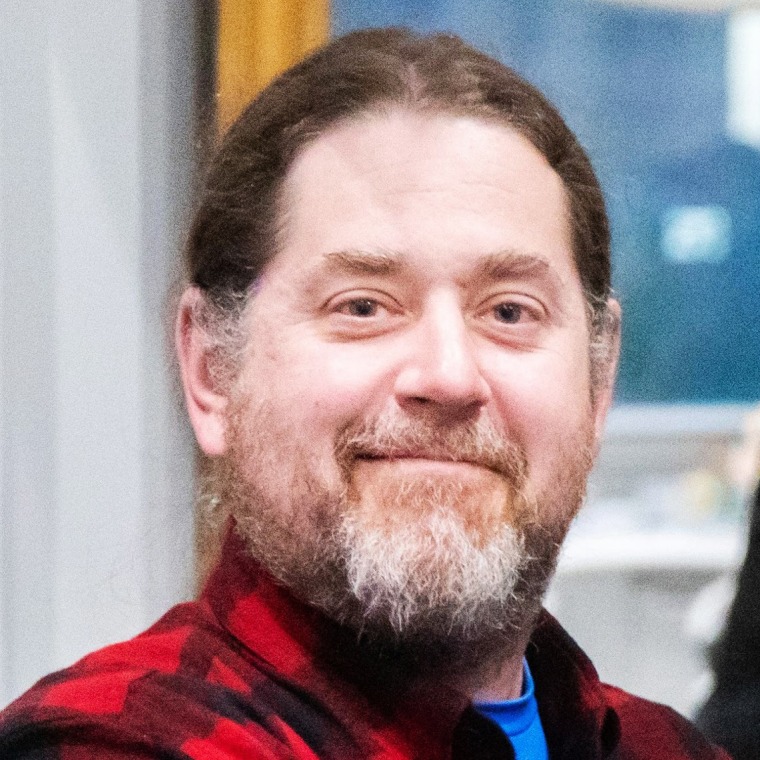 Joshua A. Seal, 36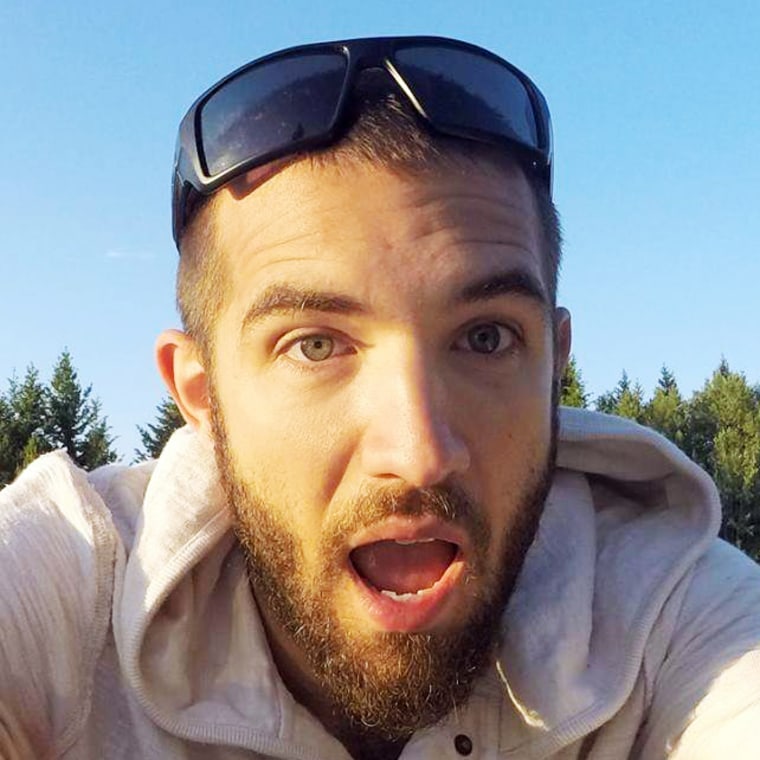 Bryan M. MacFarlane, 41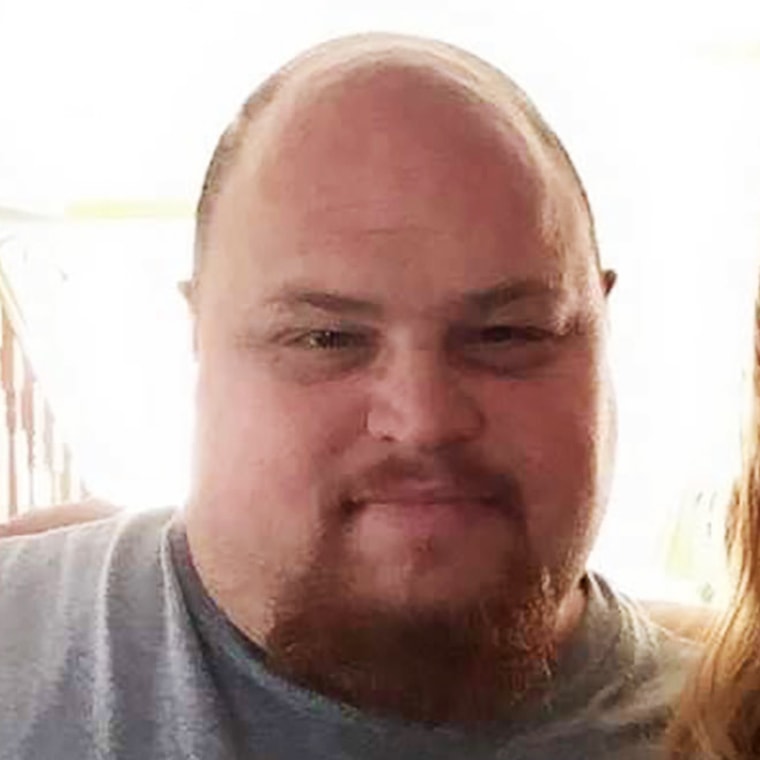 Joseph Lawrence Walker, 57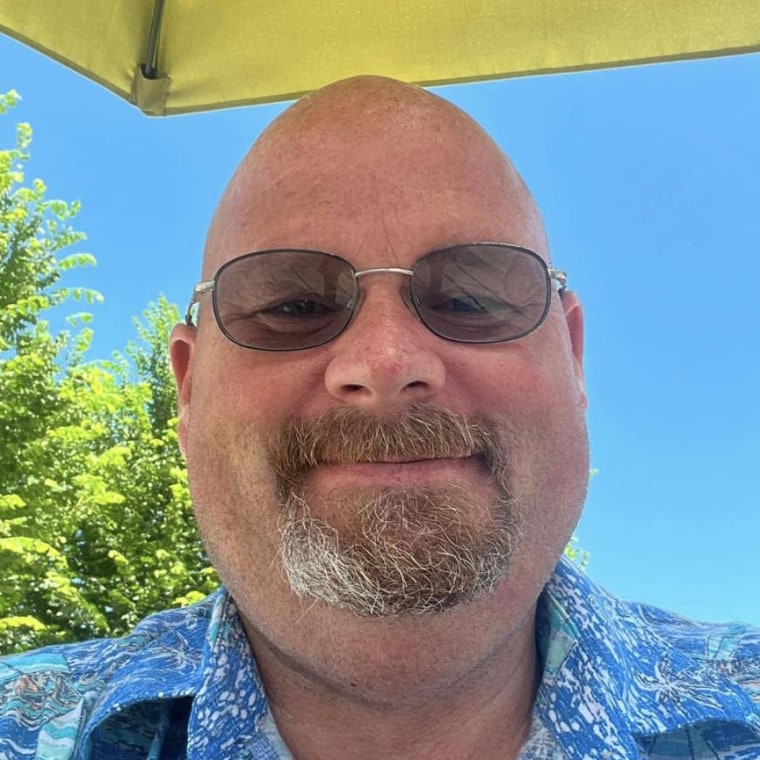 Arthur Fred Strout, 42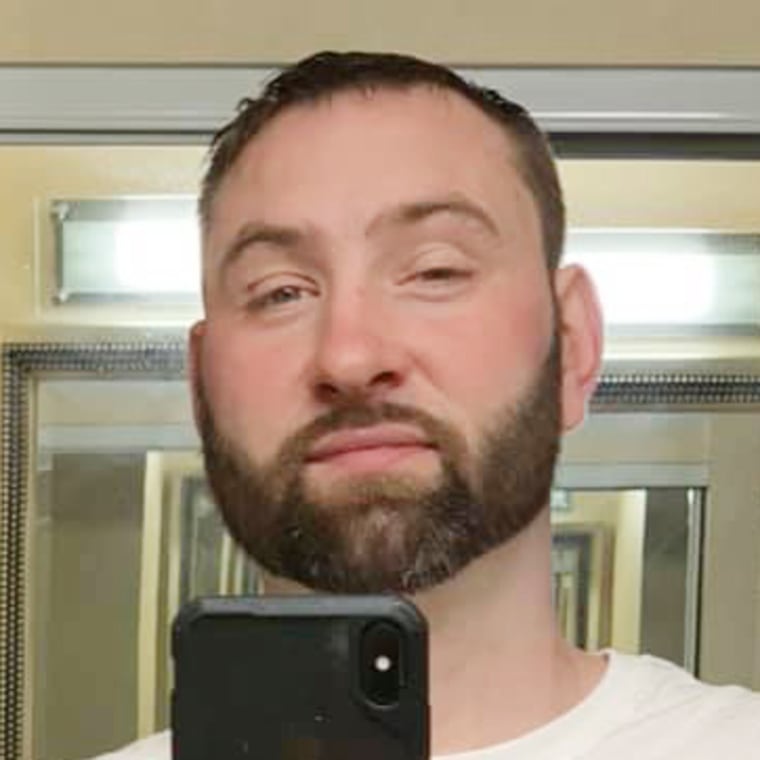 Maxx A. Hathaway, 35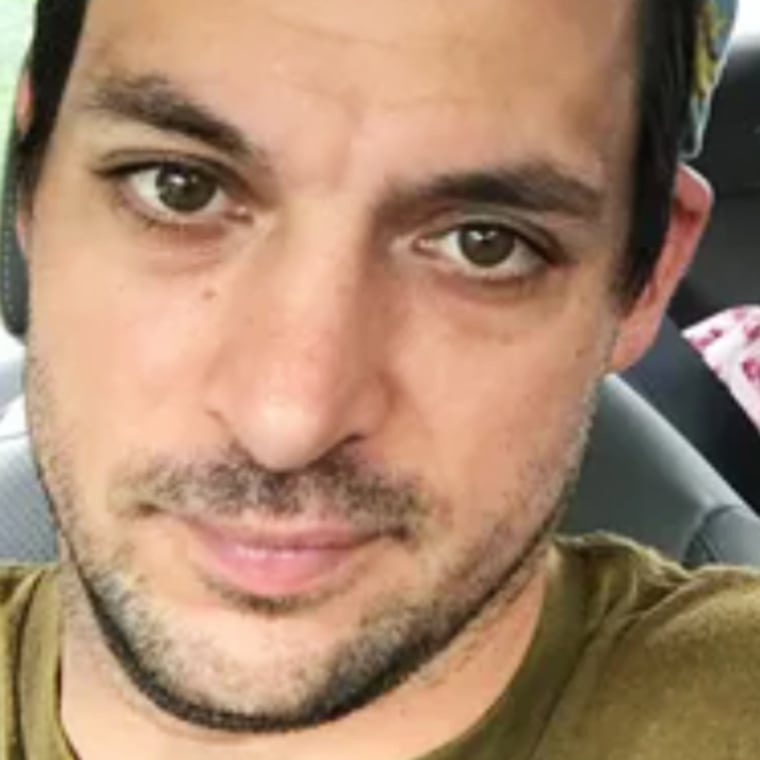 Stephen M. Vozzella, 45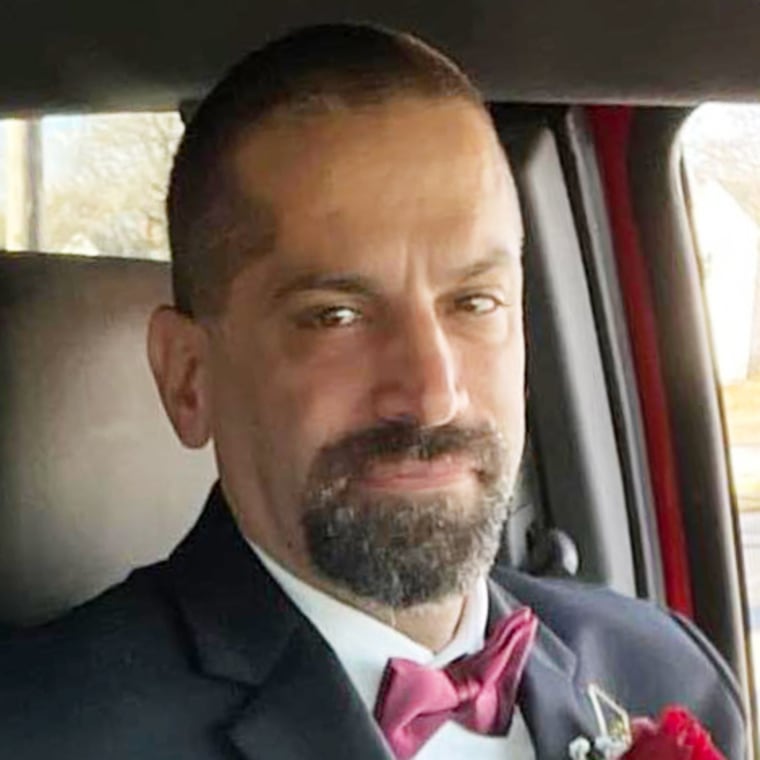 Thomas Ryan Conrad, 34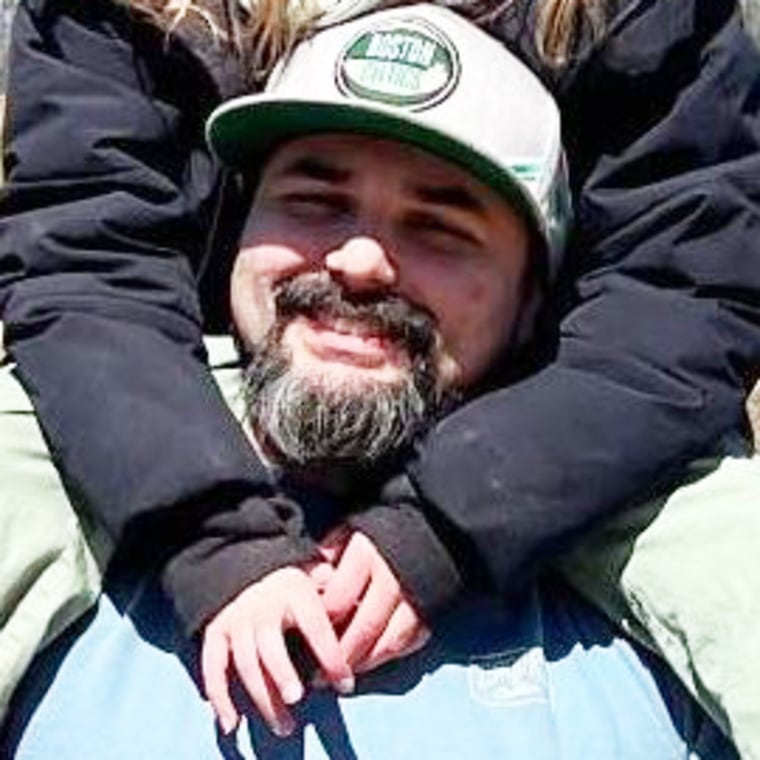 Michael R. Deslauries II, 51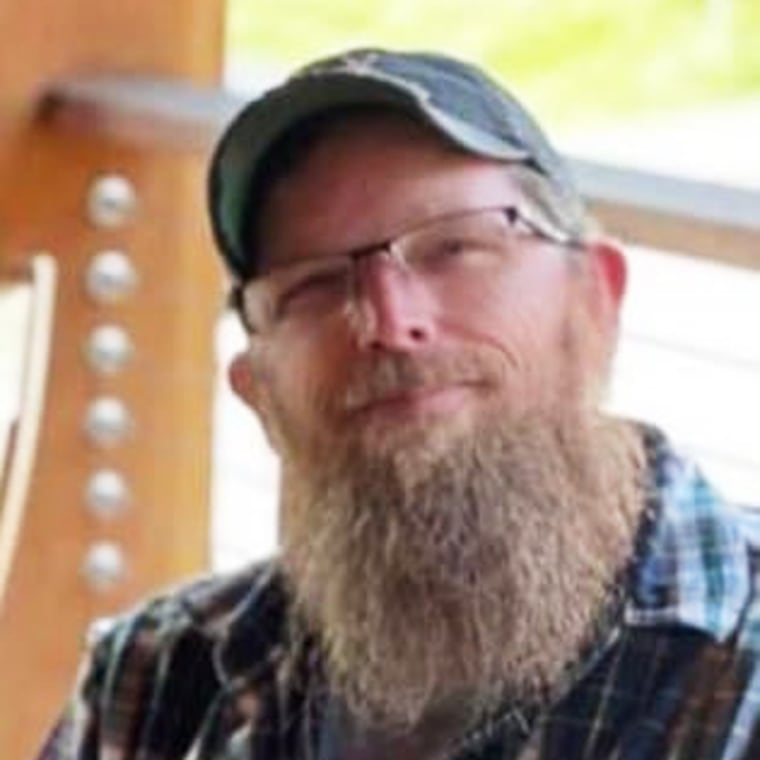 Jason Adam Walker, 51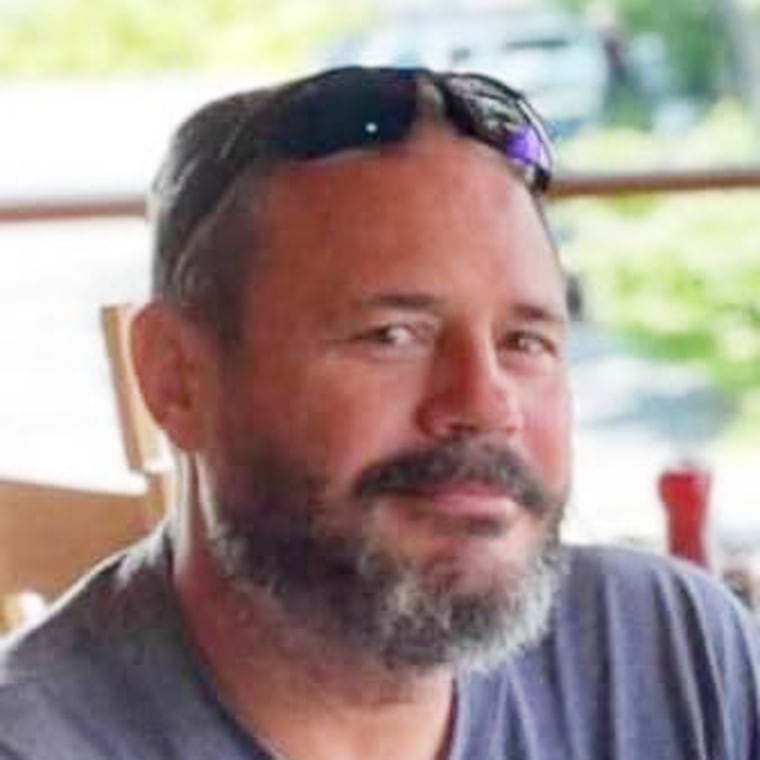 Tricia C. Asselin, 53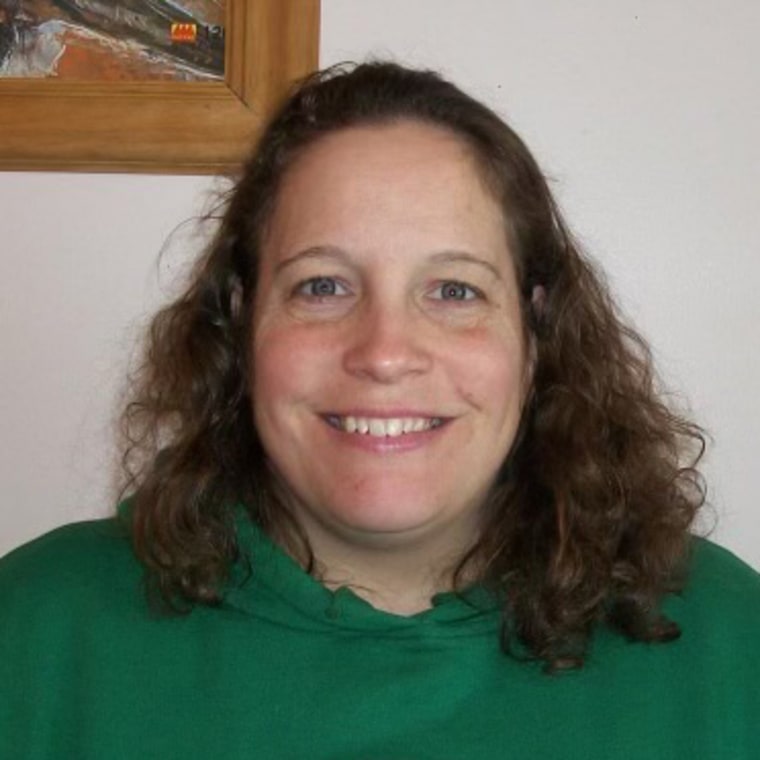 William A. Young, 44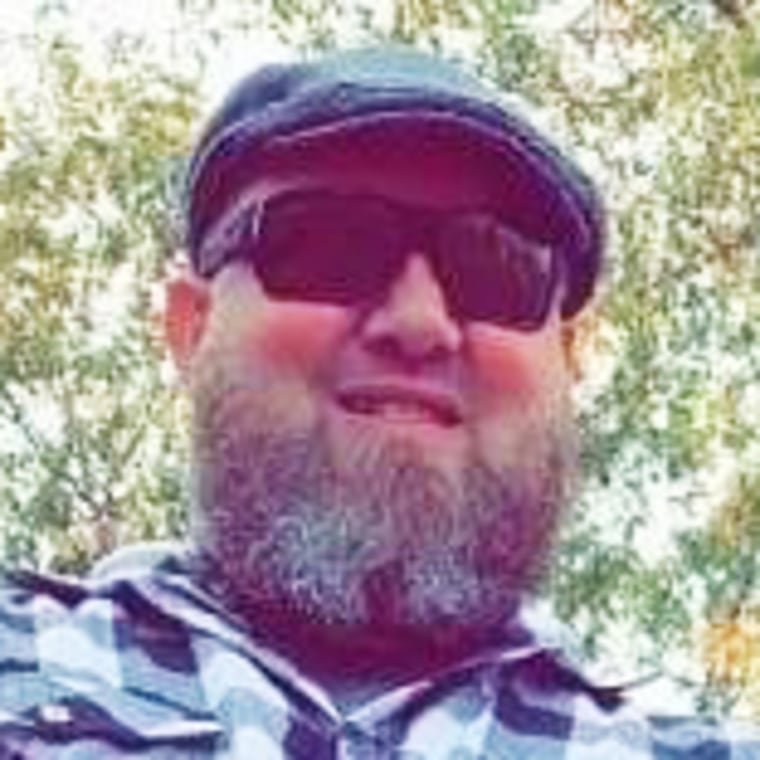 Aaron Young, 14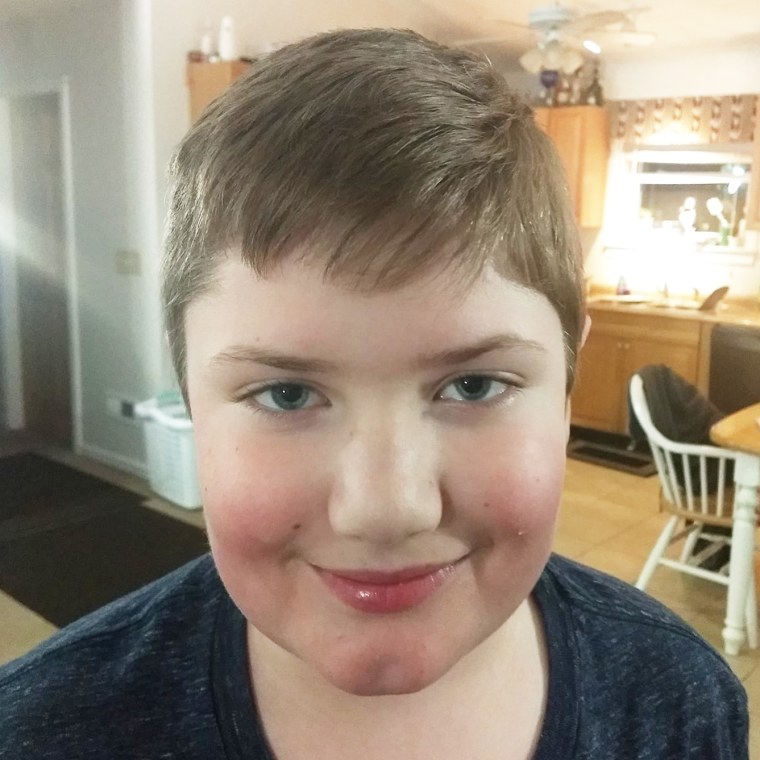 Robert E. Violette, 76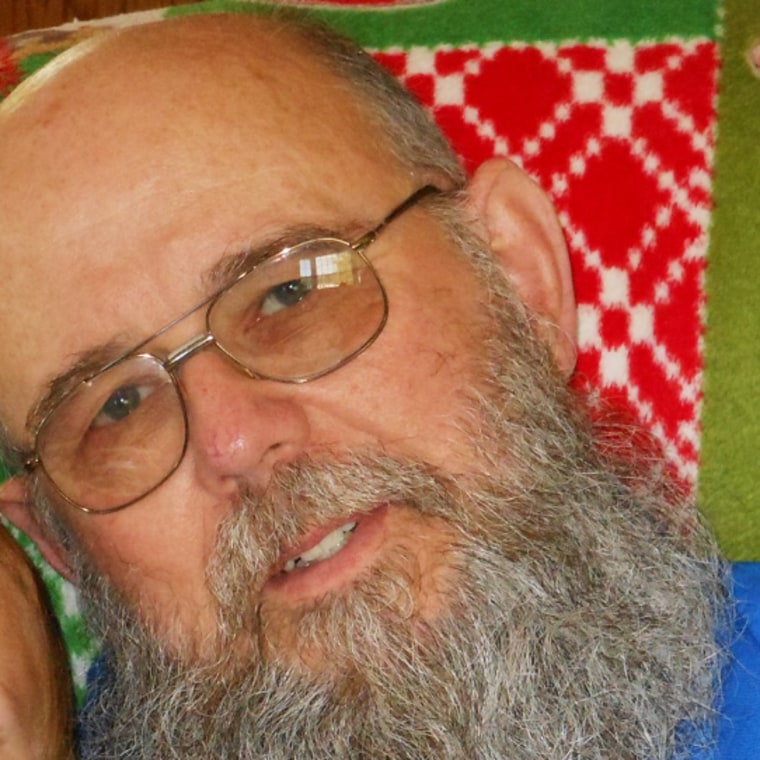 Lucille M. Violette, 73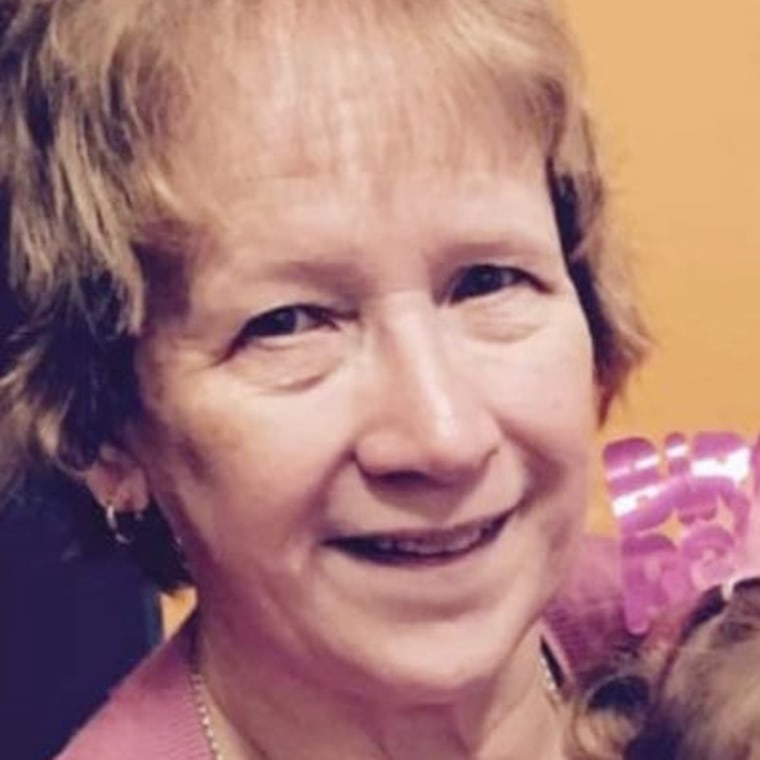 William Frank Brackett, 48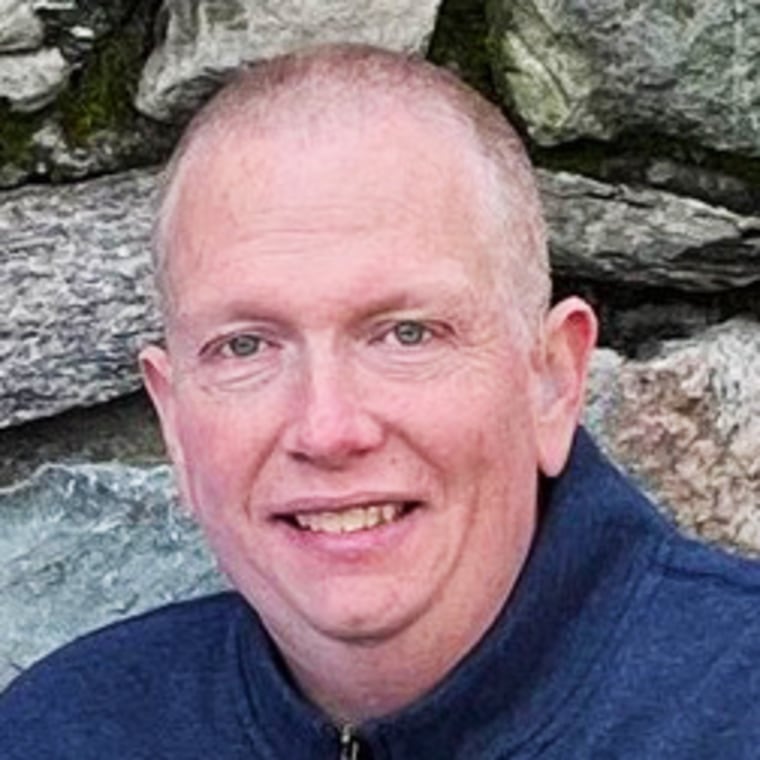 Keith D. Macneir, 64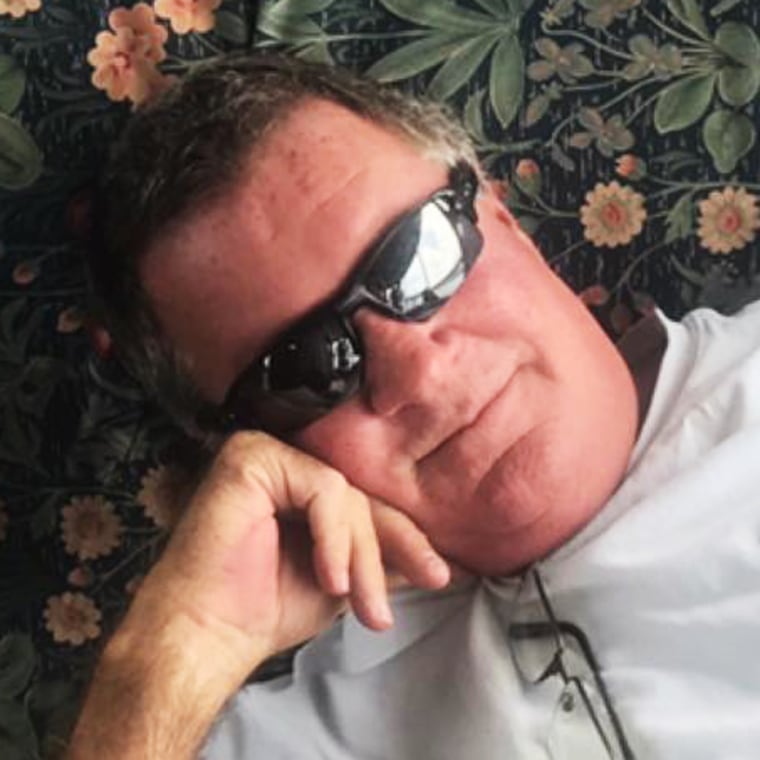 Shelter-in-place order rescinded, but hunting prohibited in Lewiston and nearby communities
The shelter-in-place order for Lewiston and nearby communities was rescinded today amid the ongoing search for Wednesday night's mass shooting suspect, public safety director Mike Sauschuck said during an early-evening news conference.
The order was intended to keep people out of harm's way and avoid false sightings as they searched for the suspect, but today, as law enforcement sources said the trail has gone cold and sightings of the suspect have been nil, the order was rescinded.
However, "Maine Resident Only Day," the state's biggest day for hunting, which traditionally kicks off deer hunting season, is tomorrow.
Gunfire wouldn't help the ongoing search, and hunting was prohibited in Lewiston, Lisbon, Bowdoin and Monmouth, Sauschuck said.
Trail has gone cold in search for shooting suspect, sources say
The trail in the search for the suspected shooter has gone cold, three law enforcement sources with knowledge of the manhunt said today.
Though authorities have fielded more than 530 tips, no hard leads on his whereabouts have developed as of yet, the sources said. There have been no confirmed sightings of the suspect, identified as Robert Card, 40.
One senior official says a phone belonging to the suspect was left in his residence, and investigators were trying to determine if he left it there before the shooting.
The three sources said additional resources were coming to the Lewiston area so that local law enforcement — the Lewiston Police Department has 17 sworn officers whose shifts are normally rotated to create days off — can get a rest.
Those resources include not only sworn personnel but also search dogs and equipment, the sources said.
Investigators were visiting gun stores to determine if and where Card purchased weapons, two other law enforcement sources with knowledge of the investigation said today.
Maine gun laws can result in little documentation of purchases.
Biden updated on Lewiston shooting, expresses support for law enforcement
President Joe Biden has been updated on the latest information about the mass shooting in Lewiston, Maine, a press release from the White House said. He also spoke with FBI Director Christopher Wray about the 200 FBI personnel supporting the investigation and ongoing manhunt, the release said.
"The President expressed appreciation for the courageous work of all the Federal, State and local law enforcement personnel," the press release said.
Central Maine Medical Center says 4 victims remain under their care, 3 in critical condition
Three victims in the care of Central Maine Medical Center remain in critical condition, a spokesperson for the hospital said.
14 victims — nearly all of those who survived the shooting on Wednesday — were brought to the medical center. Of those, eight patients were admitted and three died after arriving there.
Two patients were released today and one was released yesterday. Another patient still remains in the hospital's care but is in stable condition, the spokesperson said.
All 18 shooting victims identified
Lindsey Chasteen of the Maine Medical Examiner's Office said all 18 people killed in the shootings have now been properly identified. Maine State Police are continuing to notify victims' families.
Lewiston authorities will host 5 p.m. press conference at city hall
An update press conference is scheduled for 5 p.m. ET at Lewiston City Hall, according to Shannon Moss, a spokesperson for the Maine Department of Public Safety.
DHS, FBI assisting on the ground in Maine
More than 200 Department of Homeland Security personnel are on the ground in Maine to assist law enforcement in the search for Robert Card. A DHS spokesperson said that Homeland Security Secretary Alejandro Mayorkas is continuing to engage with federal and state leaders and partners. Mayorkas has spoken to Gov. Janet Mills, Sen. Susan Collins, Sen. Angus King and Rep. Jared Golden. While deployed in Maine, law enforcement will also aid in protecting the local community.
The personnel come from U.S. Customs and Border Protection, the CBP's Office of Field Operations, U.S. Border Patrol and the CBP's Air and Marine Operations. The DHS response also includes teams from the U.S. Coast Guard and U.S. Immigration and Customs Enforcement, including Homeland Security Investigations and ICE's Enforcement and Removal Operations.
According to FBI Director Christopher Wray, there are also more than 200 FBI personnel in Maine to support the investigation — including the ongoing manhunt — and provide victim assistance.
Amid search for shooting suspect, busiest part of deer hunting season set to begin
As officials in Maine search for mass shooting suspect Robert Card, hunters are preparing for a big moment in deer season Saturday.
"Maine Resident Only Day" serves as the kickoff to the busiest stretch of the state's popular deer hunting season.
Maine Department of Public Safety Commissioner Michael Sauschuck said at a news conference Friday morning that he was aware that the season was starting and he had conversations about it with Judy Camuso, the commissioner of the Department of Inland Fisheries and Wildlife. People should expect to hear more about that later in the day, he said.
"It's a big deal in Maine, and it may not be a big deal for a lot of people from other communities, but we know what that's going to look like," Sauschuck said. "We also know we're in the woods. You know, if you just happen to be in the woods, minding your own business, going for a walk, that's going to make us a little concerned."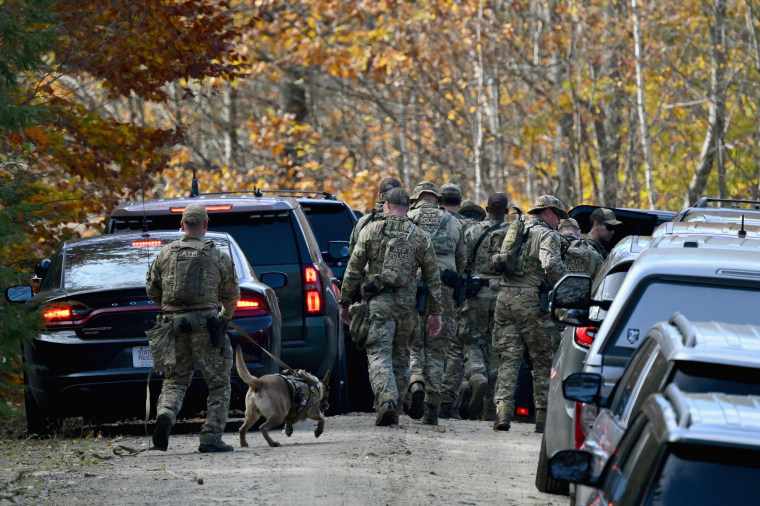 Lisbon PD chief says search for Robert Card is largest he's seen in decades
Lisbon Police Chief Ryan McGee said his department of just 17 officers has "quadrupled" its manpower, with staff working around the clock since the Lewiston shootings.
"Take 17 officers that got to work 24/7, you've got to kind of space it out," he said. "Myself, I've been here since it started, I haven't gone home. I slept in my office for three and a half hours last night, and back out on the road because we all want the same thing: to find him, that's all."
He called the search effort for suspect Robert Card the biggest he's seen in his 22 years in Lisbon.
"I think every available resource is being put to use from state, local and federal. There's no resource not being used that I know of," he said.
When asked if the shelter-in-place order will remain for the weekend, McGee said: "That's fluid. That can change at a moment's notice."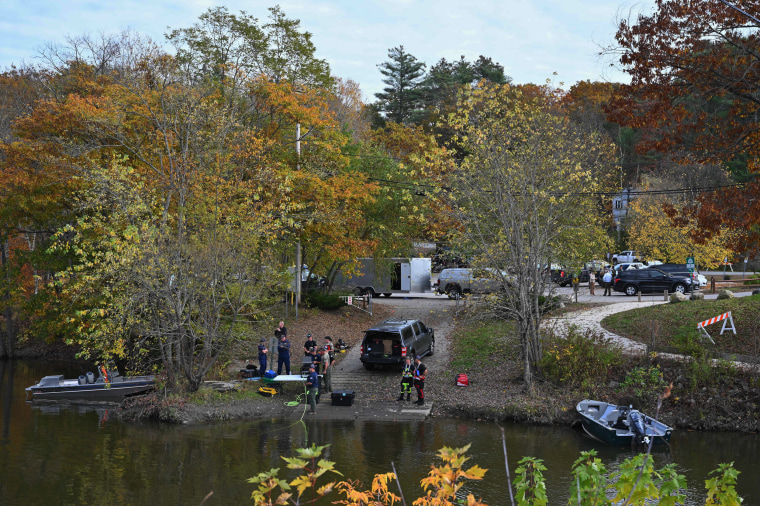 Trauma doctor describes 'shocking' injuries from shootings
Dr. Richard King, a trauma doctor at Central Maine Medical Center, described the "shocking" injuries he's been treating in response to the Lewiston shootings, calling the wounds from "high velocity rounds" just "devastating."
"I've never been deployed to a combat zone. I've never seen the wartime injuries that many of my colleagues have done who served prior, but these, the destructive power of these bullets is just really quite shocking," King, who is also a Marine Corps Reserve trauma surgeon, told Jose Diaz-Balart on MSNBC.
He called the shooting "surreal" and noted that "you don't really expect that this is going to happen, here in your community."
"It's ironic ... about two months ago, I was at an exercise in Wisconsin where we were practicing just exactly this — having to take care of mass casualties in a limited-resource environment, and that's exactly what we were doing the other night," he continued. "I think, fortunately, because not only in the military, but also the civilian world we practice this. And then when it all happens, we just do what we do to act like we do in our training."
Officials say they're exploring river because of evidence found nearby
When asked by reporters if officials have any indication that suspect Robert Card may have killed himself and his body is in the river, officials said they are exploring all options.
"We clearly don't have him located at this point. We don't have him in custody. So all of those options are on the table. We certainly don't want to wait too long because the river is a big piece of this," Michael Sauschuck, with Maine's Department of Public Safety, said at today's briefing.
"The car was located there. Evidence was located in the vehicle right along the shores of Androscoggin River. So that's stuff we want to make sure we're checking," he added.
Note found during investigation, officials say
Officials confirmed Friday morning that a note was found during the search for suspect Robert Card, but they did not disclose its contents.
"There was a note at one of these residences. I'm not permitted to really talk about what that included," said Michael Sauschuck, commissioner of Maine's Department of Public Safety. "So we'll definitely continue to work on that, and when we can release it we certainly will."
Officials punt questions on whether law enforcement failed to act under yellow flag law
The question-and-answer portion of today's morning briefing on the Lewiston shootings turned testy when reporters asked whether law enforcement had been warned about suspect Robert Card, and failed to act under the state's yellow flag law.
Maine's yellow flag law outlines several steps that must be taken before a weapon can be removed from an individual by courts or law enforcement such as getting a medical practitioner evaluation to deem that person a threat.
It differs from red flags law, adopted in 21 states, which allow family or law enforcement to ask a court directly to temporarily remove guns from a person who may be at serious risk of harming themselves or another person with a firearm.
Michael Sauschuck, the commissioner of the Maine Department of Public Safety, said Friday: "I'm not gonna talk about who knew what and when," instead saying he'd focus on the search efforts.
When asked again if he could confirm there was a warning bell made to law enforcement, Sauschuck said, "I cannot," to the uproar of reporters the room.
Investigators looking into over 500 tips
Michael Sauschuck, commissioner of the Maine Department of Public Safety, said Friday that investigators are working over 530 tips and leads that have poured in from the public since the shooting.
"As you can imagine, those vary greatly. We're continuing to check those off the list as we go," he said, noting many of those tips have been followed up on overnight.
Manhunt will include dive and air searches of Androscoggin River
The ongoing search for Robert Card will include dive teams and air searches of the Androscoggin River in the area where the suspect's car was found, Michael Sauschuck, commissioner of the Maine Department of Public Safety, said Friday.
The search will scour the area near the Lisbon boat launch where Card's white Subaru was found.
Sauschuck said aerial teams will search the waters from above, dive teams may use ROVs (remote operated vehicles) using sonar technology to look for shadows or movement, and officers will search the land in the area as well.
This is just one of the several search sites investigators will explore today.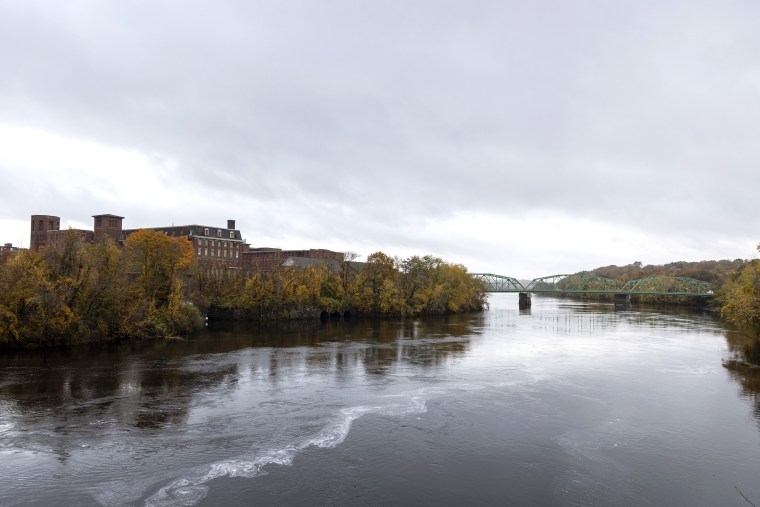 ASL interpreter for Maine's pandemic briefings among those killed
Joshua Seal, one of the victims of the shootings that devastated Lewiston, was an ASL interpreter for Maine's Centers for Disease Control and Prevention Covid-19 briefings during the pandemic.
The Pine Tree Society, which provides support and services for people with disabilities, said Seal was the organization's director of interpreting services.
"He was a husband, a father of four and a tireless advocate for the Deaf community. He was committed to creating safe space for Deaf people and was widely known as the ASL interpreter for Dr. Shah's pandemic briefings," the statement said, referring to former director of Maine CDC Nirav D. Shah.
Officials to provide update at 10 a.m.
Lewiston officials will hold a news briefing at 10 this morning to provide updates on the search for Robert Card. 
The manhunt for the 40-year-old suspect is ongoing.
'He died a hero': Grieving relatives honor their loved ones
Family members are voicing their heartbreak — and demanding justice for the 18 people killed in Lewiston.
The mother of Tricia Asselin, 53, said her daughter was shot while calling 911. She said she wants to hold her body one last time.
"Tricia didn't deserve that. Nobody did. The man that did that has no soul. I pray to God he doesn't do that to no more people. I hope they catch him soon," Alicia Johnson-Lachance said in an interview on NBC's "TODAY" Show. 
Kim McConville says her cousin Bill Young and his 14-year-old son Aaron were also among the victims.
"They're just innocent people after a night of bowling. This was a children's event. Who expects a shooter to go into a children's event?" McConville said.
Leroy Walker said his son Joey Walker, a manager at Schemengees Bar and Grille, "died as a hero."
"He picked up a butcher knife and tried to go at the gunman to stop him from shooting anybody," Walker told NBC's Lester Holt. "That moment when I got the call that said Joey's dead. It brought me right back to my knees."
Father and son among victims
Bill Young and his 14-year-old son Aaron were shot and killed at the Just-In-Time Recreation bowling alley, Bill's brother Rob Young said. They were out for an evening with their bowling league, Rob Young said.
Before learning of their deaths, Rob Young had flown from Baltimore to Lewiston yesterday to help his sister-in-law in her frantic search for information after the pair had not been heard from since they went bowling.
With suspect on run, community is forced to grieve at home
LEWISTON, Maine — With the suspect in the deadly shootings still on the run, law enforcement has fanned out across New England.
Robert Card is someone with survival skills and knowledge of the wooded areas throughout Maine, and is considered armed and dangerous.
Shelter-in-place orders remain in place as the search for Card continues and the Lewiston community learns the identities of those killed in the attack Wednesday night. Because of the active threat, the community has not been able to gather for vigils or to mourn together.
Some of the victims killed in the ambush have been identified
Eighteen people were killed Wednesday night in shootings at a bowling alley and restaurant in Lewiston. Not all of the victims' identities have been confirmed yet, but they include:
Tricia Asselin, 53
Billy Brackett
Peyton Brewer-Ross
Thomas "Tommy" Conrad
Michael Deslauriers II
Maxx Hathaway, 35
Bryan MacFarlane, 40
Ron Morin
Joshua Seal
Arthur Strout
Bob Violette, 76
Steve Vozzella
Jason Walker
Joseph Walker, 56
Bill Young
Aaron Young, 14
Flags remain at half-staff to honor victims
U.S. flags will remain at half-staff today and in the coming days to recognize the victims of the Lewiston violence.
Yesterday, President Joe Biden issued the proclamation.
"I also direct that the flag shall be flown at half-staff for the same length of time at all United States embassies, legations, consular offices, and other facilities abroad, including all military facilities and naval vessels and stations," the order read.
The flags will be lowered through sunset Monday.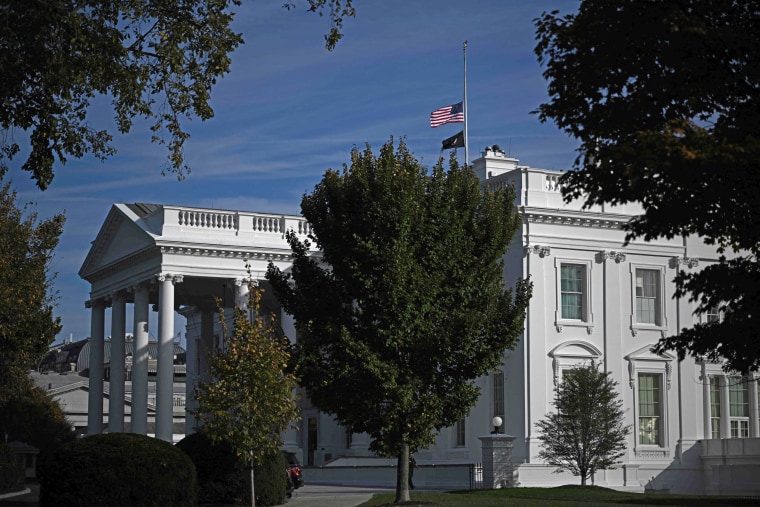 Lewiston native Patrick Dempsey 'devastated' for his hometown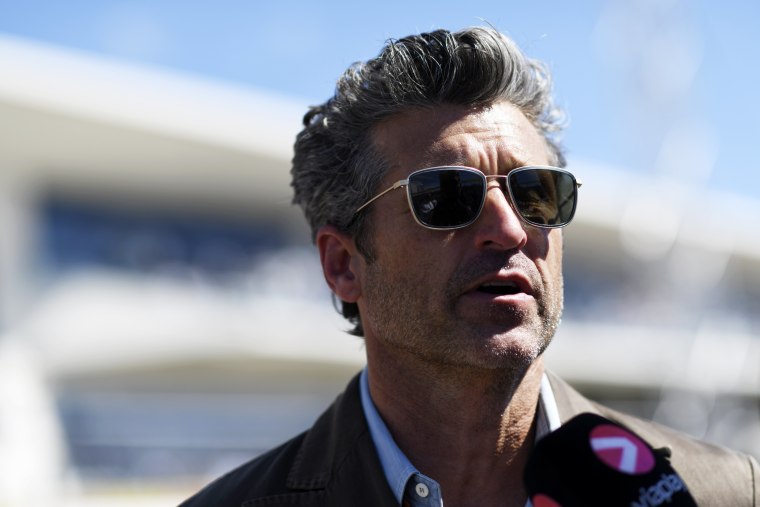 Actor Patrick Dempsey is grieving for his hometown after the deadly attack in Lewiston.
"I am shocked, and deeply saddened by last night's tragedy in my hometown, Lewiston, Maine," Dempsey wrote on Instagram yesterday. "Maine's great strength is its sense of community, and now we are being asked to come together to support everyone that has been devastated by this senseless act."
Dempsey was born in Lewiston and raised in the nearby towns of Turner and Buckfield. Lewiston is also the location of the former "Grey's Anatomy" star's Dempsey Center, a cancer care and resource center.
A look at the law enforcement search for the prime suspect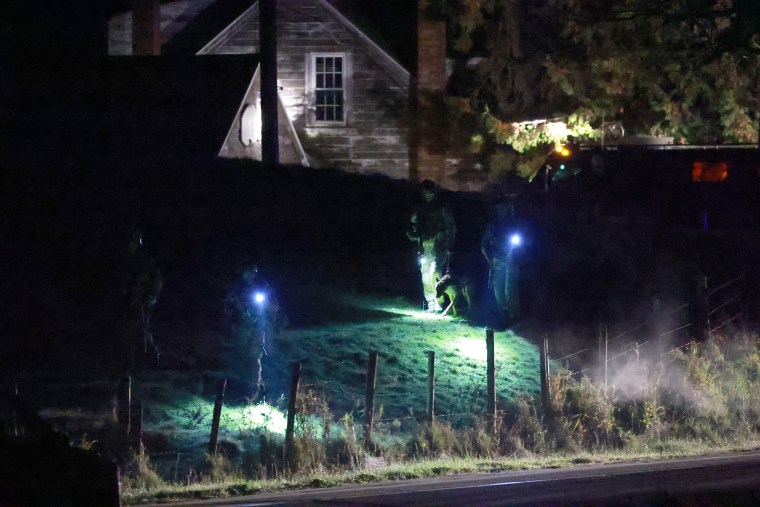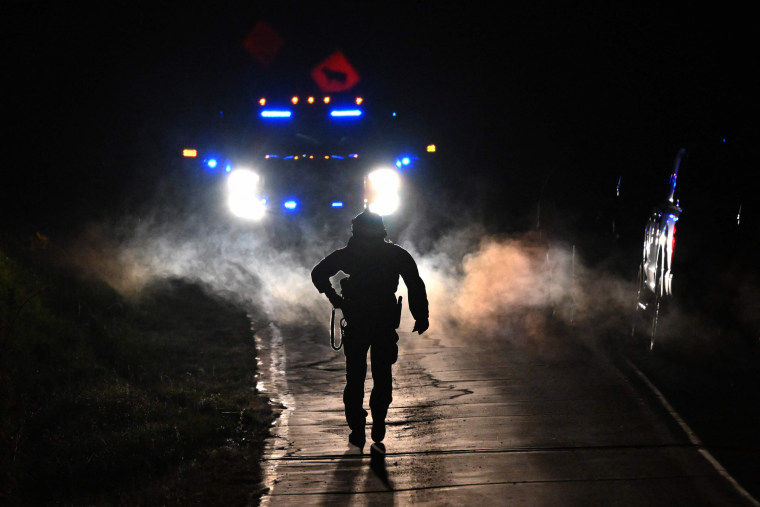 Schools remain closed as search goes on
Schools in Lewiston will remain closed Friday as a shelter-in-place order remains in effect for the city, Superintendent Jake Langlais said.
Phil Potenziano, the Brunswick school superintendent, also said schools in the nearby town of Brunswick would be shuttered until Monday.
"Due to the devastating impact this event has had on our staff, students, and families, as well as our community's safety, I decided to close school for students and all staff again on Friday, October 27," Potenziano said in a statement.
The department also plans to delay reopening schools by two hours Monday, "to allow staff to prepare for conversations with our students and how we can best support them during this difficult time."
Vigils, memorials and communities in shock due to gun violence are all too familiar in the U.S.
The mass shooting in Lewiston was 565th mass shooting in the U.S. in 2023 and the deadliest so far this year, according the Gun Violence Archive, which collates data from law enforcement, media, government and commercial sources.
Inside the Maine hospital that treated shooting victims
LEWISTON, Maine — Dr. Richard King was driving home from the Central Maine Medical Center on Wednesday night when he received an urgent call from a fellow trauma surgeon alerting him that victims of a mass casualty event were flooding the hospital.
King, the trauma medical director, immediately turned around. He arrived to discover what he later described in an interview as a nightmarish scene.
Within minutes, King went to work performing a "damage control" surgery on one gunshot victim to stop the bleeding and save the victim's life before he hustled into a different operating room to begin work on another.
"It was a situation of organized chaos," King said. "It was really quite surreal. We read about these events all too frequently, and then to be a part of one ..."
King told Reuters by phone that the 250-bed medical center, which has undergone mass casualty event training, had never seen anything like the fallout from the Lewiston shooting.
Neighbor of suspect's family says he seemed 'perfectly normal' weeks ago
There was nothing amiss when Rick Goddard last saw Robert Card at Card's father's property in Maine.
"The last time I saw him was two weeks ago when he was helping his father hay this field right here. Perfectly normal," Goddard said on video from the Reuters news agency.
"I mean, there was nothing out of the norm," said Goddard, 44. "Hardworking farming family doing their thing, you know, nothing out of the ordinary."
Card is now the most wanted man in Maine.
A mass shooting roils a Maine city where 'everybody kind of knows everybody'
LEWISTON, Maine — When chef Jeff Bailey and his daughter Gabriel woke up Thursday, the morning after the worst mass shooting in Maine's history, and realized most businesses would be closed, they wondered how police hunting the killer and the medical staff members treating the wounded would find anything to eat. 
So they decided to open their Jamaican food truck exclusively for first responders, free of charge, making it one of the only places in town with a hot meal available.
The gesture like that by a Black immigrant family in the whitest state in the country is emblematic, Lewiston's boosters say, of how a struggling postindustrial mill town has been revived in part by a recent influx of non-European immigrants.
The shooting will be an inflection point for a small city and state that are both frequently ranked among the safest in the country after a single night of bloodshed that resulted in roughly the annual number of homicides statewide.
"We're always talking about how this kind of thing doesn't happen here," said Julien Leavitt, standing outside his house, the first one near a police cordon blocking access to one of the shooting sites. "And then it did."