A Los Angeles man is living the "Chipotlife" — and it's been an easy diet to swallow.
Andrew Hawryluk, a 23-year-old animator and avid Chipotle fan, has spent the past 154 days dining at the popular Mexican chain — his favorite restaurant — and says he'll keep doing so until he can no longer stomach it.
The exercise in eating began after he decided in February to "not" give up Chipotle for Lent — what he referred to as "Chipotlent." That initial 46-day streak started off as an innocent joke with a text sent to his brother, Nick.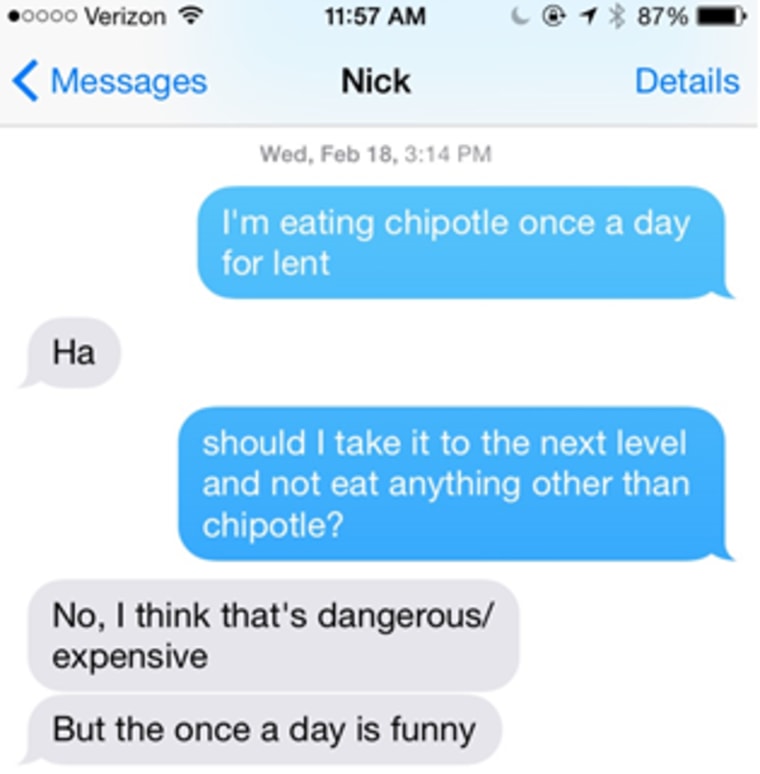 Hawryluk said his friends and family weren't surprised when he started his burrito binge, already eating it three to four times a week before his challenge began.
"I've been to different ones (restaurants) all over the country," Hawryluk told NBC News on Wednesday. "I believe 18 different ones."
Related: These are America's Favorite Restaurants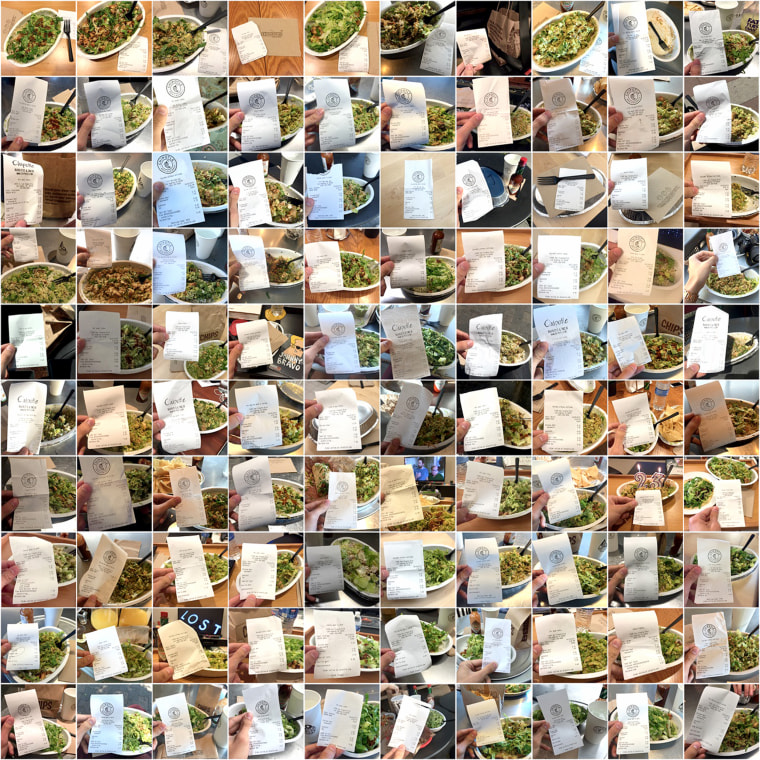 He's noshed on his usual — a burrito bowl with white rice, chicken, guacamole and lettuce topped with Tabasco chipotle sauce (about 605 calories) — from California to New York, and Las Vegas to Toronto.
And how many times has he heard the famous line, "Guac is extra, is that OK?" Just 21 out of the past 103 meals, Hawryluk says.
On his blog detailing his journey, the 154 days has totaled $1,576.43 and 111,490 calories worth of food.
Out of curiosity, he's also tracked how the habit has affected his health.
While his bad cholesterol level went up after eating burrito bowls for 82 days straight, Hawryluk claims he managed to lower his total cholesterol.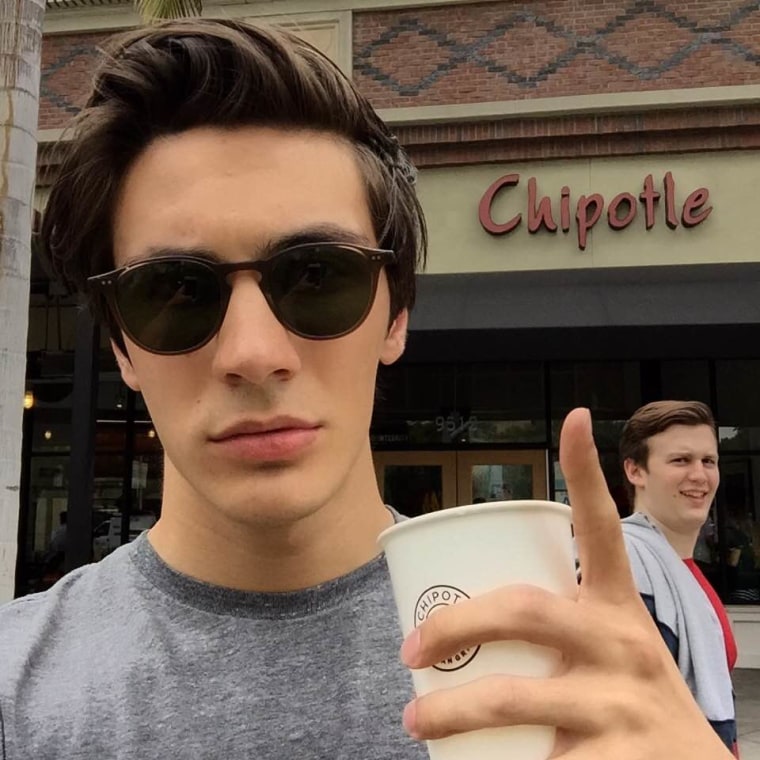 Other hardcore Chipotle fans have taken on similar challenges in recent months. Company spokesman Chris Arnold praised their dedication.
"They're just doing it for the love of the game," said Arnold, adding, "It takes an awful lot of commitment to eat anywhere for 100 days or more."
Hawryluk remains devoted to the cause. But could he ever get sick of the Mexican fare?
"I do think I will always be a Chipotle lover," Hawryluk said. "If 154 days hasn't (stopped me), I don't know what will."