A man suspected of faking his own drowning at a beach in a scheme to collect more than $400,000 on a life insurance policy pleaded not guilty to fraud charges Wednesday, after being arrested upon his release from a hospital where he was receiving psychiatric treatment.
Raymond Roth was taken to state park police headquarters on Long Island in handcuffs, wearing a blue polo shirt and white pants. He didn't speak to reporters when entering or exiting the building about 90 minutes later.
He was taken later Wednesday to First District Court in Hempstead, where he pleaded not guilty to charges of insurance fraud, conspiracy to commit insurance fraud and falsely reporting an incident.
A judge set his bail at $100,000, the New York Post reported. His brother, Robert Roth, pledged in court to help Raymond Roth make bail.
See the original report  |  More at NBCNewYork.com
Roth was arrested at South Nassau Communities Hospital in Oceanside, where he had spent about 10 days.
The 47-year-old was reported missing by his son on July 28 at Jones Beach. The elder Roth was later reported to be in Florida and got a speeding ticket in South Carolina.
His son, Jonathan, was arrested last week. Nassau County District Attorney Kathleen Rice said the pair conspired to get $410,000 in life insurance money.
But Raymond Roth's attorney, Brian Davis, said his client was not aware of an insurance scam, blaming Jonathan Roth.
"My client's intent was to disappear, not to cash in on a life insurance policy," Davis told The Associated Press on Tuesday. He said Jonathan Roth is the one who tried to cash in on the policy just days after reporting his father's disappearance. "It was never my client's intent to make a claim."
Stay informed with the latest headlines; sign up for our newsletter
Days after his disappearance, Raymond Roth was reported to be at a resort in Orlando, Fla. On Aug. 2, he was stopped going 90 mph in Santee, S.C. Police there saw that Roth was listed in a national registry of missing people. Roth said he was returning to New York, and the officer let him continue driving north; he never showed up for a planned meeting with police, and his attorney later revealed that he instead had been admitted to a hospital for depression.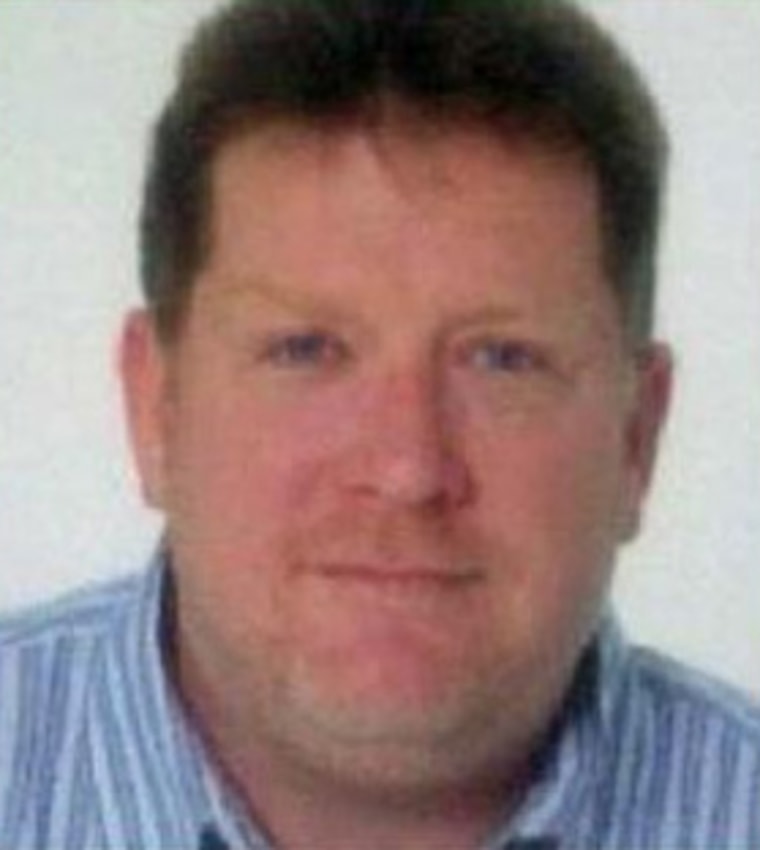 Jonathan Roth, 22, was arrested last week and is free on $10,000 bond. He has pleaded not guilty to conspiracy to commit insurance fraud, filing a false report and other charges. In court papers, Jonathan Roth admitted to investigators that the drowning never happened.
He "was fully aware that his father never walked into the water and had in fact driven off in his own personal vehicle," according to the criminal complaint. He faces up to 15 years in prison if convicted.
The younger Roth's attorney, Joey Jackson, said his client and his father had a "strained" relationship. He also claims that Jonathan Roth was abused and coerced into cooperating with the scheme; Davis has denied that allegation.
Watch the Top Videos on NBCNews.com
Raymond Roth's wife, Evana, has told reporters that her husband staged the disappearance without her knowledge. She also implicated her stepson in the scheme, distributing emails that she said were on a family computer in their Massapequa home.
In one dated the day before he vanished, the elder Roth instructs his son to contact him at an Orlando resort to update him on developments following his disappearance. Raymond Roth put the family's home up for sale just days before he vanished.
Evana Roth also said her husband had recently been fired from his job in New York City.
Police estimated that an air and sea search for Roth cost tens of thousands of dollars.
More content from NBCNews.com: