As Americans take advantage of Black Friday deals, human rights advocates say most shoppers are unaware that everything from sapphires to soccer balls could be among over 130 products on U.S. store shelves made by child and forced labor in foreign lands.
"It is a huge problem worldwide," said David Abramowitz, vice president of policy and government relations at Humanity United, a nonprofit human rights organization.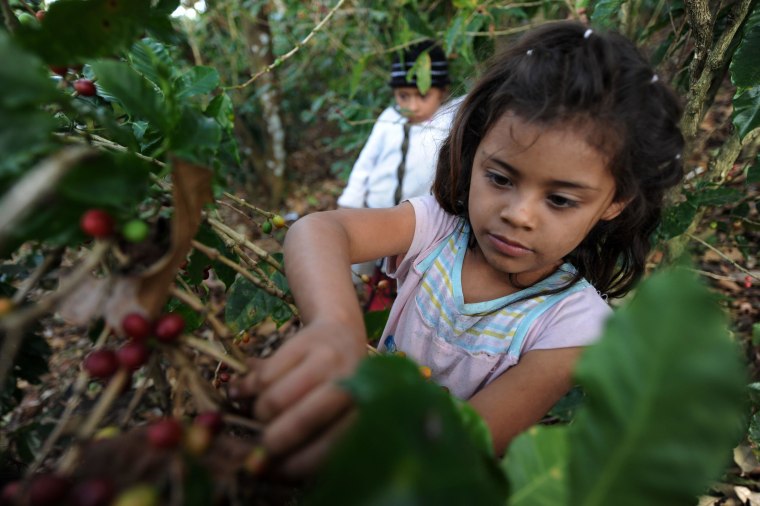 Such goods end up in the U.S. as part of a so-called "consumption demand" loophole which originally intended to help save American jobs in industries such as farming during the Great Depression by placing tariffs on international goods. Eighty-five years later, a piece of legislation intended to help Americans economically now allows some goods made through exploitation to come into the country.
The products range from surgical equipment from Pakistan to fireworks from Peru to vanilla from Madagascar. In all, there are more than 136 products from 74 countries, according to the Bureau of International Labor Affairs, which puts together an annual list of goods produced by forced and or child labor.
Cotton, sugarcane and tobacco rank as the top three goods produced through forced and child labor, each coming from at least 15 different countries. In 2014, alcoholic beverages and meat were added to the list.
India, with more than 20 products on the list, is home to the highest number of such goods produced. Bangladesh, Burma, Brazil and the Philippines also are listed among the worst violators.
There is bipartisan support in Congress to close the loophole. The proposed measure, introduced by Rep. Ron Kind, D-Wis., as part of the Customs Enforcement Act, would stop such products from coming into the states by amending the Tariff Act of 1930, the law which helped cleared the way for such imports. The measure includes a yearly requirement that the commissioner of U.S. Customs and Border Protection describe and keep track of the number of times these goods were denied access into the states.
However, the bill is only a portion of much broader legislation supporters are trying to get passed which includes hotly debated provisions dealing with climate change and currency. The bill was last referred to the House Committee on Ways and Means in April.
Even if the measure does come up for a vote and passes, questions about enforcement remain. A change in law can only do so much, human rights advocates say.
The solution is to eliminate production and distribution of good made through forced and child labor, said Jesse Eaves, Director of Policy at Humanity United.
"Stop exploitation in the first place," he said.