Photos of actress Lori Loughlin's daughters posing on rowing machines were released by federal prosecutors who say the images were part of a scheme to get the girls into the University of Southern California as crew recruits even though neither girl was a rower.
The two images released in court documents appear to show Olivia Jade Giannulli and her sister, Isabella Rose Giannulli, in workout clothes posing on ERG machines. No names are attached to the photos, and the girls' faces are blurred. The daughters have not been charged with any crimes.
Loughlin and her fashion designer husband, Mossimo Giannulli, who are among dozens of parents accused in the massive college admissions scandal, are accused of paying $500,000 to get their daughters into USC.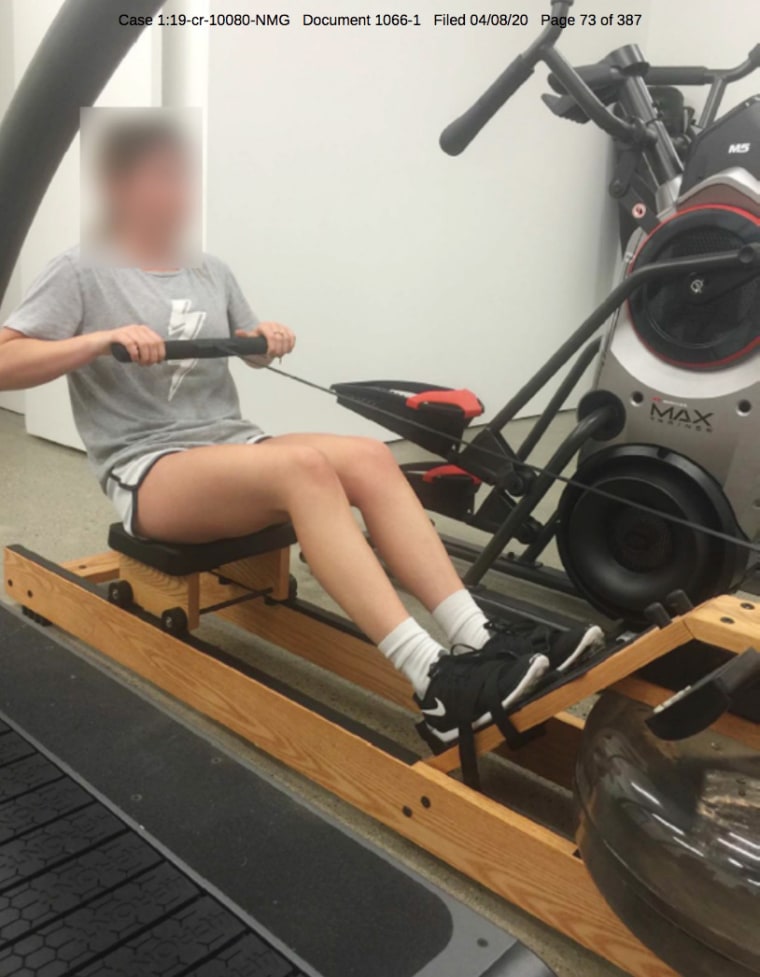 Loughlin and Giannulli have pleaded not guilty to fraud, bribery and money laundering conspiracy charges.
Prosecutors released the pictures as evidence in their argument against a motion by defendants in the sprawling criminal case asking the court to dismiss charges.
According to court documents, in a 2016 email William "Rick" Singer, the mastermind behind the scandal, told Loughlin and Giannulli that he was creating a coxswain portfolio for one of their daughters and needed additional information.
"I need a PDF of her transcript and test scores very soon while I create a coxswain portfolio for her. It would probably help to get a picture with her on an ERG in workout clothes like a real athlete too," Singer wrote.
Giannulli responded by emailing a photo of Isabella Rose on the rowing machine. After she was accepted to the school, Giannulli sent an email to an unidentified person, writing: "Good news my daughter is in SC ... bad is I had to work the system," the court documents say.
In a 2017 email exchange submitted by prosecutors, former USC soccer coach Laura Janke told Singer she needed more information so she could create a resume and "add a rowing club" to the athletic profile. The email was forwarded to Giannulli, who responded with a photo of Olivia Jade on a rowing machine.
Court documents show that Loughlin was copied on the email Giannulli sent.
Janke pleaded guilty in May to allegations that she created fake athletic profiles for children of wealthy parents involved in the college admissions scandal.
Loughlin, best known for her role on "Full House," and Giannulli, along with other accused parents are seeking to dismiss the charges on the argument that government agents bullied an informant, Singer, into lying and concealed evidence that would bolster the parents' claims of innocence.
But prosecutors say in their court filing that the claim is "baseless." They argue that a failure to produce at an earlier date notes that Singer had drafted for his attorney after he was first approached by government agents was simply a mistake.
NBC News reached out on Friday to an attorney for Loughlin and Giannulli but did not immediately hear back.